Betty White Net Worth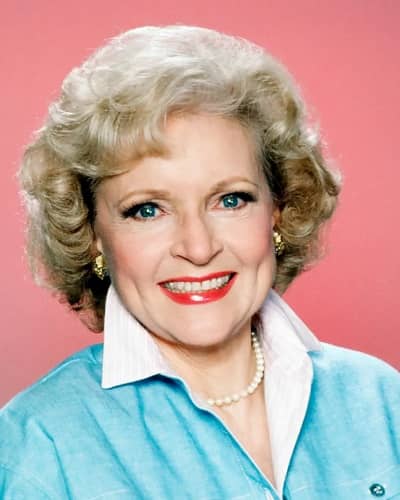 As of 2022, Her Net Worth is assumed to be $ 75 Million Dollars. 
Julien's Auctions in Beverly Hills held an estate sale showcasing around 1,600 of Betty's personal possessions in September 2022.
---
What was Betty White's Net Worth and Salary? (Update 2022)
Betty White was a $75 million Net-Worth actress, comedienne, author, and television personality from Illinois. Betty White was a true pioneer of the entertainment industry, with a lengthy and distinguished career. With a career spanning more than eight decades, she was the longest-running television entertainer of all time. She also achieved success in the film industry, and she demonstrated her range and versatility during the course of her illustrious years.
Betty White died in her home on December 31, 2021, just weeks before her 100th birthday.
| | |
| --- | --- |
| et Worth: | $75 Million |
| Date of Birth: | Jan 17, 1922 – Dec 31, 2021 (99 years old) |
| Place of Birth: | Oak Park |
| Gender: | Female |
| Height: | 5 ft 4 in (1.63 m) |
| Profession: | Comedian, Actor, Author, Singer, Television producer, Voice Actor, Writer, Presenter, TV Personality |
| Nationality: | United States of America |
Early Life
Betty Marion White was born in Oak Park, Illinois on January 17, 1922. Betty's parents relocated to California when she was just a year old. During the Great Depression, her father looked for better chances in Los Angeles, selling crystal radios and bartering them for necessities to make ends meet.
Betty White developed a strong interest in the great outdoors while in high school. Although she first desired to become a park ranger, she soon abandoned her ambition because women were not permitted to hold that position at the time. Instead, she became an ardent writer and eventually wrote a play for her high school theatre group in which she played the lead part. Her experience prompted her to pursue a career as an actor, and she was inspired by other well-known actresses of the time, such as Jeanette MacDonald.
Early Career
Betty White graduated from high school in 1939, the same year World War II began. Nonetheless, the United States would not enter the battle for many years, and White quickly found acting and modeling job after graduating from high school. However, the war soon caught up with America, and White's early popularity as an actress was curtailed as she chose to serve her nation above her career. She helped transport military supplies across California as a volunteer for the American Women's Voluntary Service.
Betty White attempted to get into the film industry in Los Angeles after the war, but she was turned down by all of the big studios. They told her she wasn't photogenic enough, so she went into radio instead. White made a solid living as a radio artist and soon found himself on big radio shows of the period. She eventually got her own radio show, The Betty White Show.
Betty White's big break came when she co-hosted the 1949 television show Hollywood on Television with Al Jarvis. When Jarvis departed the show in 1952, Betty White took over as the principal presenter, improvising her way through a six-day-a-week schedule and singing at least once a week. Despite being a relative newbie to television, she was nominated for an Emmy for her performances.
Betty White established her own production firm in 1952, with the assistance of a writer and a producer. Bandy Productions later released a show called Life With Elizabeth, in which Betty White played the lead role. Betty White had complete control of the nationally syndicated show when it debuted in 1953.
Betty White began to feature in a variety of ads following her fame. She signed a deal with NBC in 1954 to develop her own television chat program, The Betty White Show. She had complete creative power once more, and she took progressive moves like hiring a female director and including an African-American performer on a regular basis in the show. Due to low ratings, the show was quickly canceled.
White's next appearance was in the sitcom Date with the Angels, which turned out to be one of her most disastrous portrayals. After the show's failure in 1958, White appeared in a theatrical play in 1959.
Betty White shifted her focus to game shows in the 1960s. Her first appearance on a game show was on Password, which was quickly followed by Pyramid, What's My Line?, and I've Got a Secret. With Advise & Consent, she also landed her first role in a feature film.
White made her debut appearance on the hugely popular sitcom The Mary Tyler Moore Show in the 1970s. By the end of her tenure on the show, Betty White had earned three Emmys in her career. White was granted her own show after The Mary Tyler Moore Show ended. This would be White's fourth show, The Betty White Show, which was canceled after one season.
Betty White was dubbed "The First Lady of Game Shows" in the 1980s after presenting shows like Just Men! During this time, she also worked as an actress on shows such as Mama's Family. The role of Rose Nylund on The Golden Girls was a watershed moment in White's career.
After The Golden Girls ended in the early 1990s, White went on to play a variety of parts in shows such as Yes, Dear and Suddenly Susan. White appears in shows like Boston Legal and The Practice in the 2000s. After a successful Facebook campaign by fans, White became the oldest person to host Saturday Night Live in 2010. That same year, she was cast in the show Hot In Cleveland. According to reports, White was paid $75,000 per episode of Hot In Cleveland.
Betty White hosted and executive produced Betty White's Off Their Rockers, a show in which elderly people perpetrate pranks on younger generations, from 2012 to 2014. Betty White's 90th birthday was recognized with an NBC television special in 2012. In 2019, she joined the cast of Toy Story 4, voicing the character of "Bitey White," a toy tiger.
Personal Life
Betty White was married twice before meeting game show host Allen Ludden in 1961. Two years later, the pair married. White did not remarry when Ludden died of stomach cancer in 1981. She also cared for Ludden's three children from a previous marriage, as their mother died of cancer in 1961.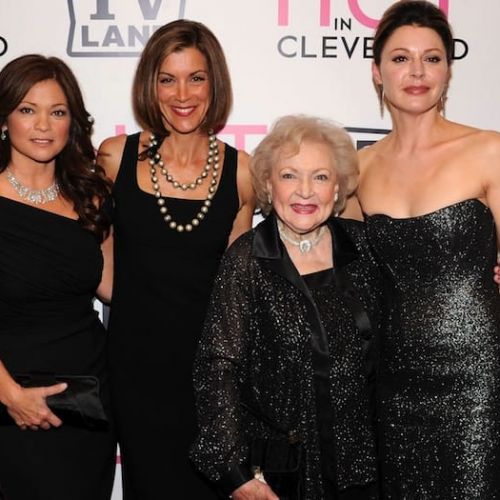 Real Estate
Betty and Allen Ludden spent $170,000 for an undeveloped parcel of land in Carmel-by-the-Sea, California, in 1978. They went on to build a 3,700-square-foot, 4-bedroom home with stunning seaside views. The building was finished in 1981. Allen died just a few days after they eventually moved in. Betty was the sole owner of the house for the rest of her life.
Betty's heirs listed the property for sale in March 2022 for just under $8 million. After a brief bidding war, the house was sold for $10.775 million a month later.
Betty also had a property in Los Angeles' Brentwood district. Betty and Allen Ludden acquired this house five years after they married in 1968. Her estate advertised this home for $10.575 million in April 2022. It was sold a month later for just under $10.7 million.
Estate Sale
Julien's Auctions in Beverly Hills held an estate sale showcasing around 1,600 of Betty's personal possessions in September 2022. The deal was expected to generate between $400,000 and $600,000 in revenue. In the end, the sale netted $4 million. Betty's "Golden Girls" director's chair (sold for $78,000), several signed scripts (each sold for around $50,000), a dress worn on the show (sold for $32,000), and various pieces from her personal art and jewelry collections were among the notable items in the auction.