Beyonce and Jay Z are proud parents of twins, Beyonce's pregnancy appearances and Jay Z's new honor! Read on all here!
Beyoncé's double happiness
Multiple sources have revealed that American singer, songwriter, and actress Beyonce Knowles has given birth to twins earlier this week. Sources have said that it is a boy and a girl. Mother is doing fine though the babies have some 'minor issue' and hence have not been yet discharged from the hospital. But they will fully recover in a day or two. The nature of the minor medical problem has however not been revealed.
Beyonce had made it public on 1st February 2017 on her Instagram account that she is pregnant with twins. This announcement came in few days before Beyonce had attended the 59th Grammy Awards at Staples Center in Los Angeles on 12th February 2017 along with her husband Jay Z with an obvious baby bump. Beyonce has been married to American rapper on 4th April 2008. The delivery took place at UCLA Medical Center in Los Angeles on 12th June night or 13th June early morning. That could explain why Jay Z was unable to attend on 15th June the 48th Annual Songwriters Hall of Fame Induction and Awards Gala held in New York City. Jay Z was the first rapper to be inducted into the Songwriter's Hall of Fame that night. However, without explaining his absence from the function, Jay Z did send 13 tweets to his fans and thanked his mentors.  The 'good' source has also informed 'ShowBiz 411' that a woman was spotted coming in on 16th June with a balloon and flowers baby gift which is usually brought when a mother has delivered. There has been no official statement that has come out as yet from the side of the Carters. We also do not have much detail about the sex and the birth weights of these babies.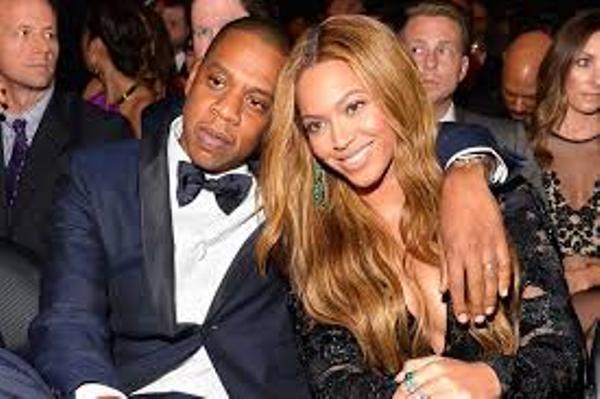 Jay-Z's act of thankfulness
Even though Jay Z could not make it for the function in which he was to receive the honor of being inducted into Songwriter's Hall of Fame due to his wife's pregnancy and delivery, the program had progressed in his absence. However, Jay Z did not forget to thank all those involved in this including his fans. Jay-Z wrote:
"Thank you to all the people that have inspired me,"
It mentioned great stars such as American rappers Nas, Busta Rhymes, Ice T, and 50 Cent and American singer Lauryn Hill. Jay Z added:
"Somebody find that reply I just hit please. I'm new on this. Anyway salute to anybody who made a song to feed their family or just vent," 
After making a mention of several names, Jay Z jokingly wrote:
"I promise I'm not drunk."
Jay Z also thanked the former President Barack Obama when he wrote:
"And the greatest rapper of all time OBAMA. Thank you 44," 
Obama, 55, had also recorded a two-minute video congratulating Jay Z. In the video, Barack Obama said:
"I'd like to think Mr. Carter and I understand each other. Nobody who met us as younger men would have expected us to be where we are today. And so we try to prop open those doors of opportunities, so that it's a little easier for those who come up behind us to succeed as well. I'm pretty sure I'm still the only president to listen to Jay-Z's music in the Oval Office. That may change at some point, but I'm pretty sure that's true now."
Barack Obama continued:
"Jay and I are also fools for our daughters, although he's gonna have me beat once those two twins show up,"
This was taken by some as a clue that Barack Obama did know the genders of Jay-Z's unborn children and had disclosed it in his interview.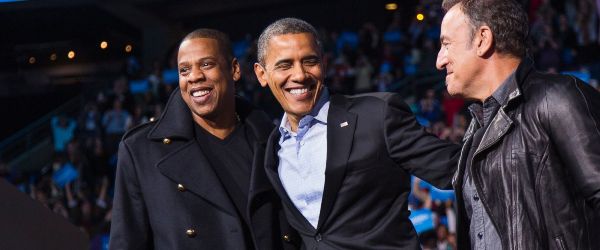 Beyonce's announcement of her pregnancy
Beyonce had posted a picture of herself in lingerie with a bare bump in February 2017 and captioned it thus:
"We would like to share our love and happiness. We have been blessed two times over. We are incredibly grateful that our family will be growing by two, and we thank you for your well wishes."
She was in an Agent Provocateur bra with ruffled Dauphine underwear in this photo.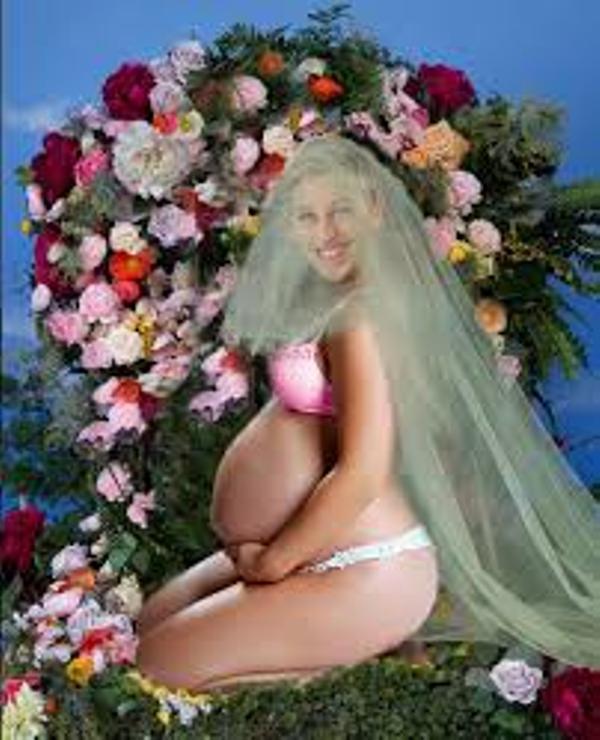 After this documentation of her pregnancy on social media, Beyonce had made several red carpet appearances including the Grammy, the Beauty and the Beast premiere, NBA All-star Game, and the inaugural Wearable Art Gala at the California African American Museum. She had performed at the Grammy's and had impressed everyone with her speech. She had said:
"We all experience pain and loss, and often we become inaudible. My intention for the film and album was to create a body of work that would give a voice to our pain, our struggles, our darkness and our history. To confront issues that make us uncomfortable."
She had further added:
"It's important to me to show images to my children that reflect their beauty, so they can grow up in a world where they look in the mirror, first through their own families — as well as the news, the Super Bowl, the Olympics, the White House and the Grammys — and see themselves, and have no doubt that they're beautiful, intelligent and capable. This is something I want for every child of every race. And I feel it's vital that we learn from the past and recognise our tendencies to repeat our mistakes."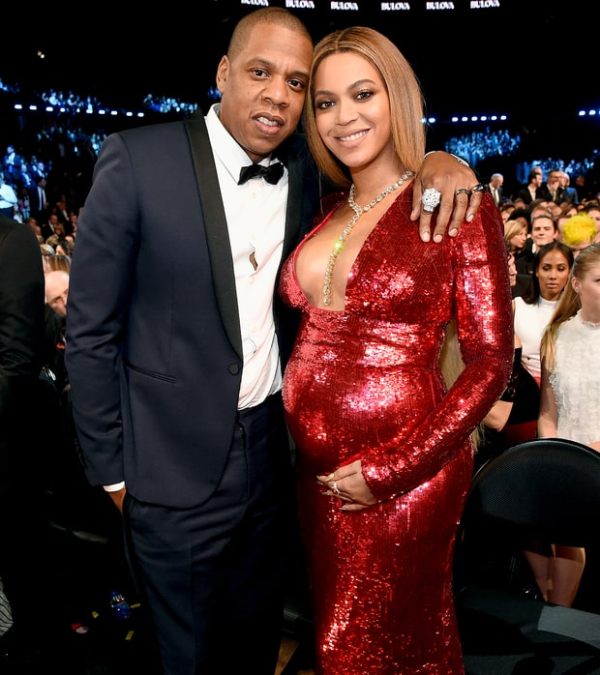 Blue Ivy gets two siblings
The couple's first child is a daughter whom they have named as Blue Ivy Carter. Blue Ivy was born on 7th January 2012 at Lenox City Hospital in New York City. A reliable source has revealed to US Weekly earlier this year:
"They have been trying for a long time and now to be blessed with twins they are so over the moon. It's even better than they wished for. Blue is so excited to be a big sister!"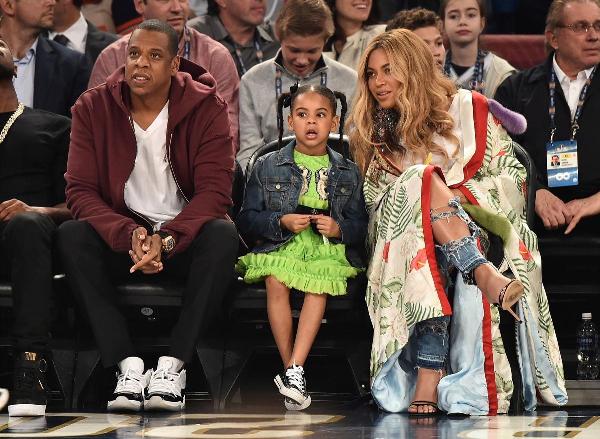 Short Bio on Beyonce
Beyoncé Giselle Knowles-Carter, a singer more popularly known just as Beyonce, is an R&B artist who rose to fame as the lead singer of the all-girl group Destiny's Child which also had the likes of Kelly Rowland and Michelle Williams in the line-up. More Bio…