A History Maker! Queen Beyonce Makes History with Most Wins Ever at The Grammy Awards!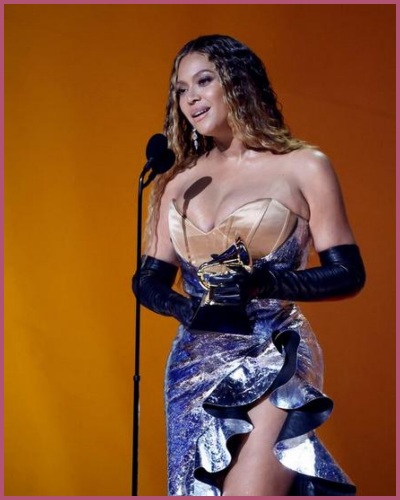 Beyonce has broken the Grammy Award record by becoming the first artist with the maximum number of wins.
Knowles won the award for her 2022 record Renaissance.
Beyonce was late for the 2023 Grammys due to heavy LA traffic.
---
Queen Beyonce sits alone atop the Grammy throne
It is nothing new for Queen Beyonce to break or create any new record. Having said that, Bey has indeed broken Grammy Award records as the artist with the most Grammy wins ever.
Accepting the award, in her award speech, Beyonce said,
"I'm trying not to be too emotional," 

"I want to thank God for protecting me. I'd like to thank my Uncle Johnny, who is not here, but here in spirit."
She continued,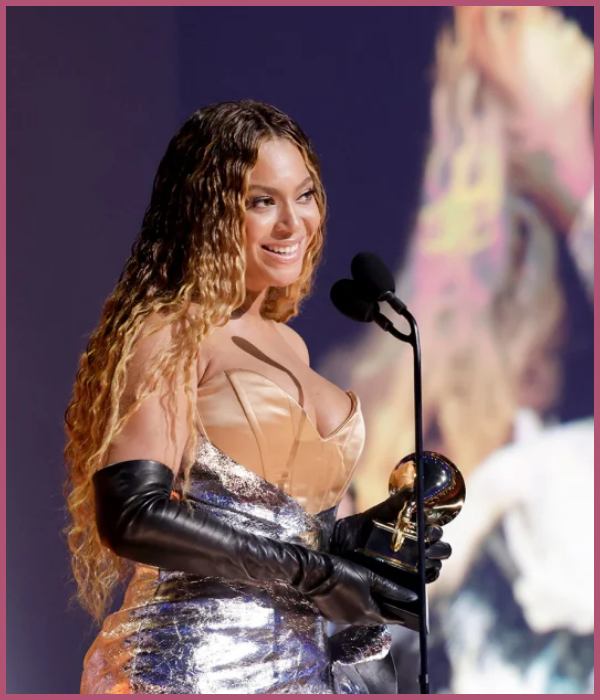 "I'm just trying to receive this night. I want to thank God for protecting me. Thank you, God."
The Single Ladies singer also remembered her parents Tina, and Mathew Knowles, her husband Jay-Z, her three children, and the queer community.
Before Beyonce, it was late classical conductor Georg Solti who held the title of the one with the most ever trophies with a whopping 31 wins.
This year's Bey's continuous wins in the categories Best Traditional R&B Performance, Best Dance/Electronic Recording, Best Song Written for Visual Media, Best R&B Song, and Best Dance/Electric Record made her Grammy supremacy even stronger.
Her recent victories brought her gramophone count from 28 to 32 which is the highest number for an artist in the history of music.
The Halo singer earned two of her Grammys at a non-televised awards ceremony which happened before it the show went live on Sunday.
Also, Read Get Iconic 2018 Coachella Look Of Beyonce; Find Out Which Products She Used!
Apart from Beyonce, Harry Styles, Lizzo and Samara Joy won big at the Grammys
It was a big night for Harry Styles who went home with the most prestigious award, Album of the Year.
Styles was very emotional about receiving the honor and even admitted that he was inspired by every artist nominated in the category.
He said,
"A lot of different times of my life, I've listened to everyone in these categories. It's so important to remember that there is no such thing as best."
The former One Direction singer took three Grammys home.
Talking about his big win, Styles said backstage,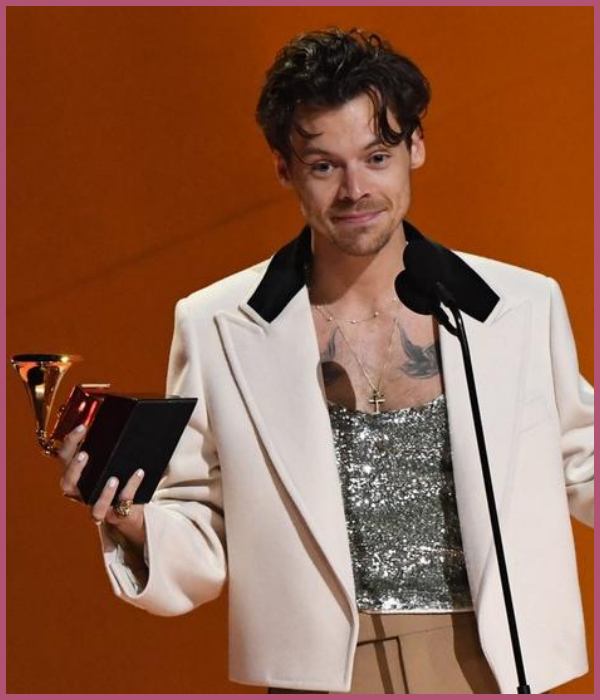 "It feels like validation that you're on the right path," 

"When we get in the studio and begin the record, we just make the music we want to make. It feels really nice to feel like 'Oh, that's the right thing to do.'"
Lizzo also won big at the ceremony as she bagged record of the year for About Damn Time. She gave a wonderful speech to her audience saying,
"Me and Adele were having a good time, rooting for our friends. This is an amazing night. This is so unexpected,"
The singer dedicated her win to Prince and continued,
"I wanted to make the world a better place, so I had to be that change to make the world a better place. Now, I look around and see these songs are about loving your body and feeling comfortable in your skin and feeling good."
Another important award of the night was Best New Artist which went to Jazz singer Samara Joy.
Also, Read What is the Total Fortune of Beyoncé? America's Richest Self-Made Woman