Beyonce in awe as husband Jay Z surprises her with (early) birthday cake backstage at Made in America Festival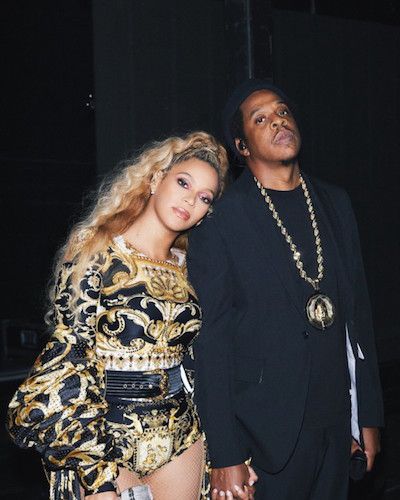 Happy (early) birthday to our "Queen B!". The iconic entertainer turns 38 tomorrow on September 4 and husband Jay Z is already lighting candles for his Queen.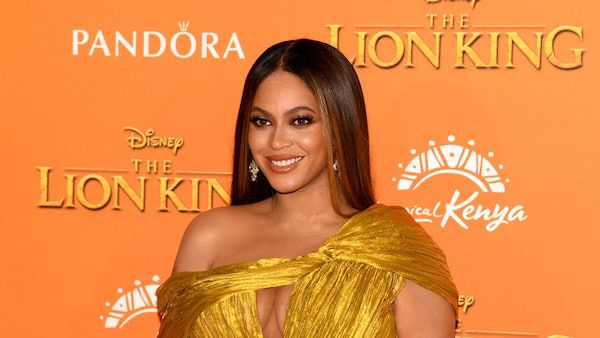 Husband Jay Z surprises Beyonce with early birthday candles.
The iconic R&B legend was left in awe when husband Jay Z surprised her with a pre-birthday cake, backstage at Made in America festival in Philadelphia, Monday. Surrounded by her friends and family, our Queen B looking shy stands awkwardly as they sing her the birthday song while Jay Z hypes up the crowd to sing loudly with a bottle of champagne in his hand.
In the video shared by a fan account, Beyonce is holding the Birthday cake which reads "Happy Birthday B!" which her husband prepared. She starts swaying herself in the tune of the crowds as she slowly gets in the hang of things before blowing her 38th Birthday candles.
Also, read about Fun and Frolic! Inside the 21st birthday party of Sofia Richie in Las Vegas with boyfriend Scott Disick, 36!
Beyonce Jamming to Lizzo at Made in America Festival
Beyonce Giselle Knowledge, who turns 38 tomorrow attended The Made in America Festival along with her husband Jay Z. The music festival headlined Beyonce herself in 2015 and 2013 but this year Beyonce let new artists like Cardi B and Travis Scott took the center stage.
This year the two-day music festival featured many artists such as Cardi Bi, Travis Scott, Lizzo, Gucci Mane, and Megan Thee Stallion. Cardi Bi performed the two-day event on Saturday while Travis Scott performed on Sunday.
The fans took to social media, the picture of Queen B herself watching as singer Lizzo performed "Truth hurts".The power couple enjoyed backstage enjoying the performance.
Lizzo freaked out when she discovered the power couple watching her perform and took it to her own Instagram account with the caption "Swipe to lose your f-ing mind," with a bee emoji and the fans are surely excited showering endless comments in Lizzo's Instagram.
Also read about Boyfriend Scott Disick gifts his girlfriend Sofia Richie a 007 luxury car on her 21st birthday!
Beyonce surely had a wonderful pre-birthday celebration surrounded by her loved ones, blowing birthday cake candles while the festival crowd sings her happy birthday. Not to mention husband Jay Z hyping up the crowds to sing loudly was super cute. She also enjoyed her time in the festival jamming to a various artist like Lizzo, Travis Scott and Cardi B.
Short Bio on Beyonce Giselle Knowles:
Beyoncé Giselle Knowles-Carter, a singer more popularly famous just as Beyonce, is an R&B artist who rose to fame as the lead singer of the all-girls group Destiny's Child which also had the likes of Kelly Rowland and Michelle Williams in the line-up. More bio…
Short Bio on Jay Z:
Jay-Z is an American rapper and businessman. He is one of the biggest names in 'Rap' and in the genre of hip-hop. Jay-Z is well-known for his albums Reasonable Doubt, The Blueprint, and The Black Album. He is the co-director of Budweiser Select and was formerly a part-owner of the NBA's Brooklyn Nets. More bio…