Beyoncé and Jay-Z's kids make surprise appearances in 'Making the Gift' documentary! Beyonce calls her album "A Love Letter to Africa!"
Beyonce might be Queen Bey we all know about and follow but for Queen Bey herself, there is another adorable and little Queens she needs to follow. Yes! we are talking about Beyonce's children here.
Even for the megastar, their children run their world. Having a mother for Beyonce and father for Jay Z there is no way for one to remain hidden from the limelight totally. The same goes for the young and adorable children of the couple, they just cannot escape the hawk-like public.
However, Beyonce and Jay Z have taken extra care to not put their three children, Blue Ivy, Rumi Carter, and Sir Carter, in front of cameras too often.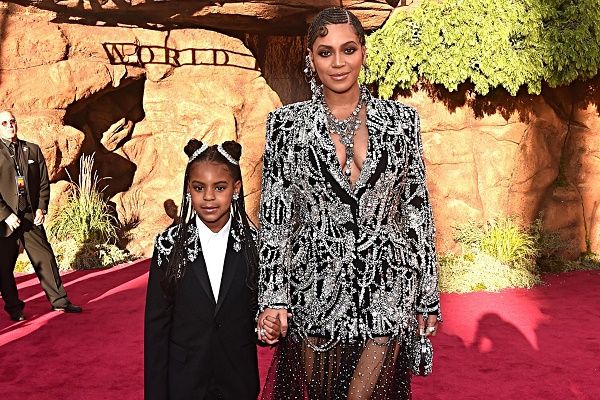 Nevertheless, lucky enough for us, we got to see some rare cameo of Beyonce's eldest daughter Blue Ivy in her documentary "Making the Gift".
The documentary dabbles between Queen Bey's behind the scene footages of making her album "The Lion King: the gift" and her visiting to Africa with husband Jay Z and children.
We get to see the family in Africa enjoying themselves. The kids relax while Beyonce and Jay Z read to them. We see Blue Ivy and Beyonce having some goofy moments while they drink coconut juice straight outta the coconut.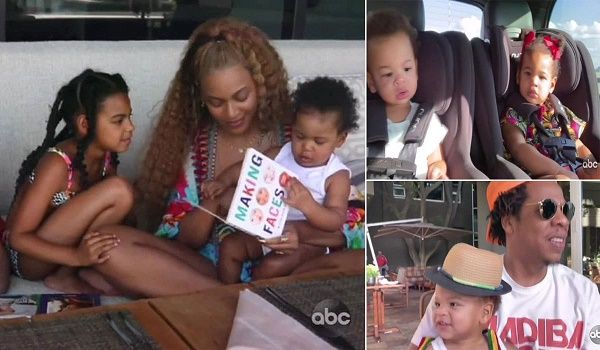 The mother-daughter moment is very endearing and makes us realize that even the biggest of the biggest stars as well, at the end of the day, find peace and serenity within something as normal as a family.
Also, read about Beyonce in awe as husband Jay Z surprises her with (early) birthday cake backstage at Made in America Festival 
Blue Ivy does more than just appear in the documentary!
Blue Ivy might be one of the most famous kids in this world. While Jay Z and Beyonce try not to bring their children in the public eye much, Blue Ivy is still pretty known to the public.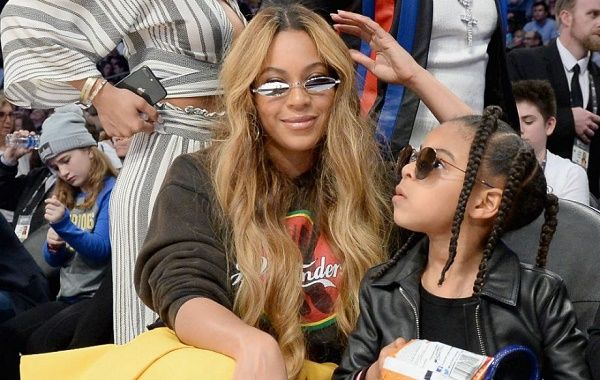 The 7-year-old recently made a surprise cameo on Beyonce's "Making the Gift" documentary. Blue had participated in one of Beyonce's song, "Brown Skinned Girls" in her recent album "Lion King: The Gift".
Blue is seen belting out high notes and showing off her musical talent. She seems very prepared and confident prior to her recording session and we witness a proud Beyonce.
Also, read about Real shot in Jon Favreau's directed The Lion King! His thoughts on working with Beyonce
Beyonce calls her album an "A Love Letter to Africa"!
With the release of her most recent album, "The Lion King: The Gift "(a compilation of soundtracks from the animated movie 2019, Lion King), Beyonce seems to have reconnected with her ancestral background in a more deeper sense.
The album is heavily influenced by African sounds. It also turns out she worked with many different artists who steep in African tradition.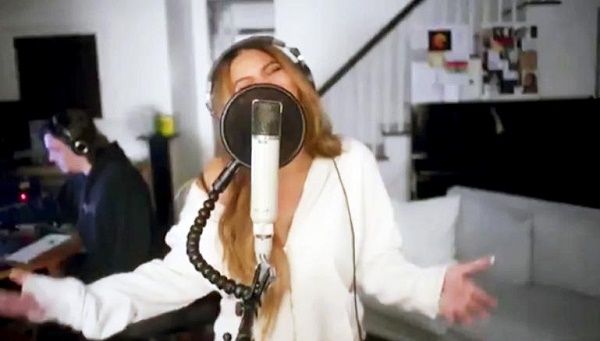 For Beyonce, this album was like a love letter to Africa. A place she originally is attached to and where she feels perfectly placed.
From the documentary of the making of the album, we can see how much this album really means to Beyonce. She travels through the continent with her family as a way to reconnect herself to the continent both ethnically and personally.
The singer says,
"Visiting countries in Africa, it's always an emotional experience for me. It feels like I'm making peace with a part of me that's yearning for my ancestral connection,"
She added,
"When I was asked to be a part of 'Lion King' I was overwhelmed and beyond excited. It was full circle for me considering as a kid it was my favorite movie. Now I could share this film with my entire family."
Also, read about Unlike the Trumps! Donald Trump's fourth child Tiffany Trump responds on social media to rumors circulating about her!
Short Bio on Beyonce
Beyoncé Giselle Knowles-Carter, a singer more popularly famous just as Beyonce, is an R&B artist who rose to fame as the lead singer of the all-girls group Destiny's Child which also had the likes of Kelly Rowland and Michelle Williams in the line-up. Beyoncé was born on September 4, 1981, in Houston, Texas, USA. She is the daughter of Mathew Knowles and Tina Knowles. See more Bio…
Sources: PEOPLE, Vulture, Los Angeles Times