Bianca Gascoigne is Expecting her First child with Arron Wright!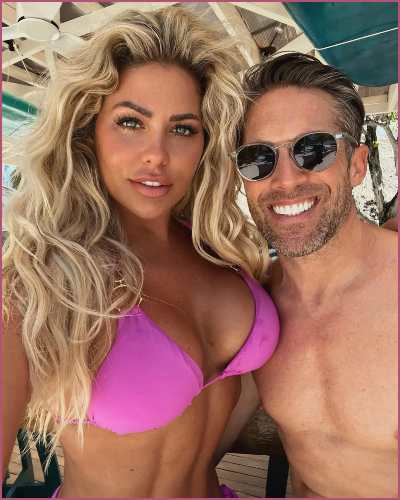 Footballer Paul Gascoigne's daughter Bianca Gascoigne announces her first pregnancy with partner Arron Wright.
Bianca is expecting her first child with her boyfriend of one year.
Learn about the relationship timeline of Bianca Gascoigne and Arron Wright.
---
British model, Bianca Gascoigne, 35, is a mother-to-be! Find out in detail about the baby daddy.
Bianca Gascoigne is soon to welcome a baby with their partner Arron Wright
The daughter of former footballer Paul Gascoigne is pregnant with her first baby as announced on 23rd August 2022. Bianca was last snapped with selfies while soaking up the sun on Ibiza's Cala de Bou beach before she broke the news.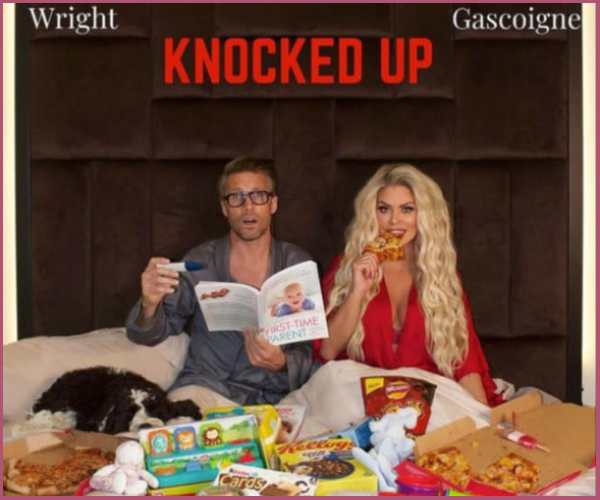 Sheryl Gascoigne's daughter who rose to fame in Celebrity Big Brother her beau Arron as 'husband material' earlier before planning a family with her.
Bianca Gascoigne with Arron in a hilarious shoot recreated the movie poster for the 2007 comedy Knocked Up for announcing the baby news.
They also disclosed that their mini version is due in February 2022 while featuring a baby milk bottle in the remake with an announcement,
"We're having a baby."
Also, Read Pregnant! Broadway Star Taylor Louderman Expecting First Baby with Husband Brooks Toth
Relationship Timeline of Bianca Gascoigne and Arron Wright
Bianca Gascoigne is currently dating her long-term friend Arron Wright for over a year now. She turned her 14 years of friendship into a blossoming relationship which she revealed through the caption,
"14 years in the making… swipe to see the history."
The couple had first met at a party at the Dubai races in 2008 before crossing paths again in Ibiza. The couple had revealed that they were together since August 2021 after having their love anniversary celebration in Paris on August 7, 2022.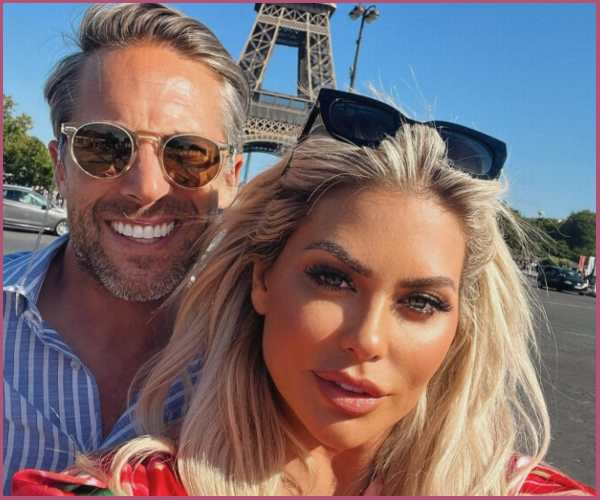 Biancawent Instagram official with her precious metals broker boyfriend Arron Wright in December 2021. Recently, the reality television personality penned a sweet tribute to her boyfriend addressing him as the 'twin flame' and 'king of my heart
"Happy Birthday to my Twin Flame, the king of my heart. You mean the absolute world to me… you're my rock… my ride or die… you're the perfect gentleman."
Also, Read Ryan Sheckler and Abigail Baloun Are Officially Married! Know More About Fairytale Wedding
Who is Arron Wright?
Arron Wright is the celebrity boyfriend of reality television star Bianca Gascoigne. The Essex native is a metal broker who lives in a larger family whom model girlfriend Bianca announced,
"We'll get married. He's husband material, and I can see us getting engaged soon. Arron is quite traditional and has a large family, so it will probably take place here in the UK, or we'll have two ceremonies."
Also, Read Late Football player Spencer Webb's girlfriend Kelly Kay is Pregnant! Who is the father?