Who is Bianca Wilfork? All about her early life, love story and marriage with Vince Wilfork, children, net worth, biography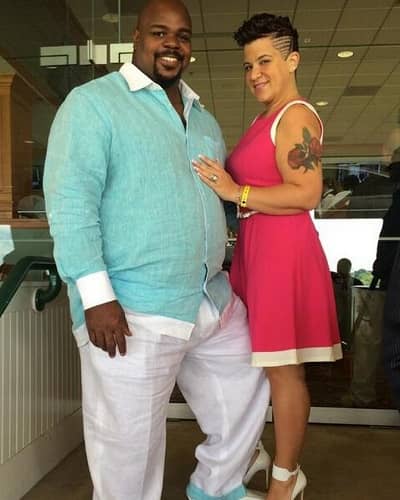 Bianca Wilfork is the wife of American football nose tackle Vince Wilfork. She is the founder and Co-Director of the Vince Wilfork Foundation.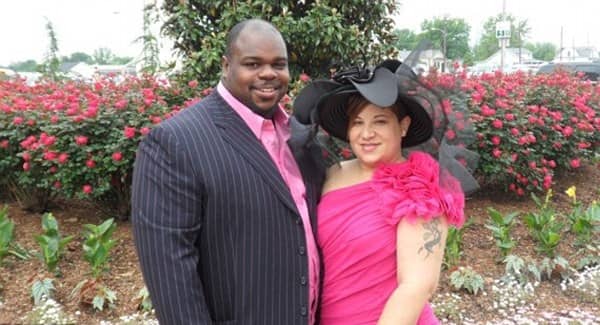 The early life of Bianca Wilfork
Since an early age, Bianca Wilfork has been a caregiver. She helped her parents in raising her younger siblings. She took care of sister Nicole and brother Angel.
Growing up, she spent time with her father in Miami and her mother in Gainesville. She was close with her family.
The love story of Bianca and Vince Wilfork
Bianca Wilfork and Vince Wilfork met each other in the year 2001 by chance. He was a freshman at the University of Miami and once when he was browsing blackplant.com where he noticed a pretty Cuban woman.
He decided to message her and sent her his friend's phone number. Luckily, Bianca responded to him and they started talking more and more.
Bianca was in a difficult place after leaving her baby father and working two jobs to raise her son D'Aundre. Wilfork was looking for pastures new and became lucky after meeting Vince.
In 2002, Vince's father was hospitalized and passed away in June 2002. Bianca was there for him during his sorrow.
When Vince's mother found out about Vince and Bianca living together, she disapproved at first but her mindset changed when she found out about the positive impact Bianca had on her son's life.
Sadly, Barbara passed away in November of the same year 2002 due to a stroke. Vince lost both of his parents and he was devasted. Bianca stood by his side during his hard time and motivated him in every step.
Also read Who is Kanae Miyahara? All about the love story, proposal, wedding, and children of Kanae with Nick Vujicic!
Married life of Bianca and Vince
Bianca and Vince Wilfork's wedding was held on 3rd March 2004 after three years of meeting each other. Their first child is Destiny Barbara who was born soon after his mother's death.
Likewise, their son David Dream-Angel was born in the year 2009 after multiple failed pregnancies.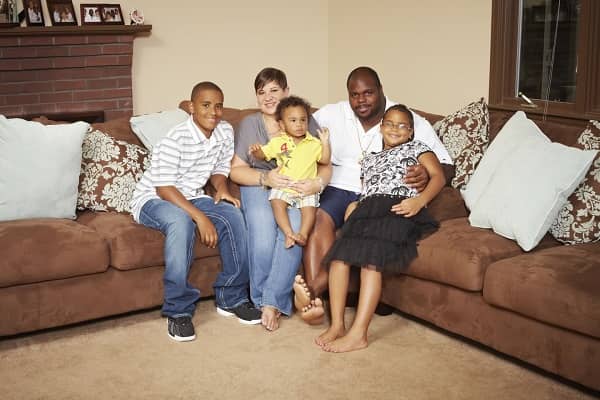 Bianca is a very supportive wife who manages his life and his business. She runs his business and she said in an interview,
"I don't feel he can enjoy football if he has to worry about all the other things – appearances, contracts, bills being paid – that stem from what he does. If he has to worry about that stuff, it takes away from what he does."
She was with him when he had injuries. She helped him in recovery and slimming down. Being with Vince made her dream to go back to school come true.
With the support of her husband, she received an associate's degree in business and a bachelor's degree in human services with a concentration in management.
How much is the net worth of Bianca Wilfork?
Bianca Wilfork has an estimated net worth of $1 million. Her husband Vince Wilfork has a net worth of $25 million. He earned a salary of $19 million a year. In 2015, he and his wife Bianca kept their house for sale.
They purchased the Franklin, Massachusetts home in 2004 for $750,000. It is a 20-minute drive from Gillette Stadium in Foxboro.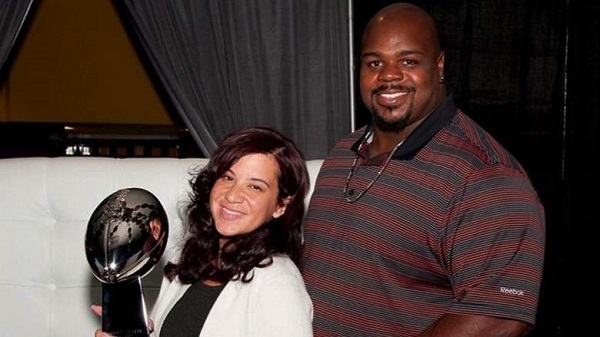 Likewise, the house consists of four-bedroom, and 2 and a half bathrooms and was built in 1996. They asked $699,000 for the house. At present, they live in Houston Texas.
Also, read Who is Stacy Sydlo? Know about the age, family, college playing career, married life with Miles Austin, net worth, biography
Short bio on Vince Wilfork
Vince Wilfork is a former American football nose tackle and had played for National Football League (NFL) for 13 seasons. He had played for New England Patriots and Houston Texans. Also, he is a two-time Super Bowl champion. Read more bio…