'Big Brother' Star Nicole Franzel And Victor Arroyo Revealed The Sex Of Their First Child; Are They Have Baby Boy Or Girl?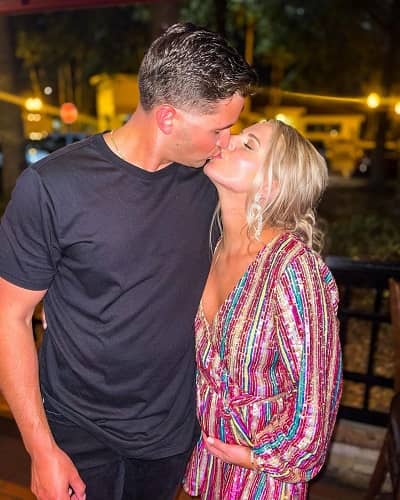 Nicole Franzel said 'I Do' to her husband Victor Arroyo just six days back. After the good news of their nuptials, they shared the gender of their unborn baby with their fans and followers.
The couple shared the news with a cute Instagram post on their official page. Nicole and Victor flew to fame after appearing on America's big reality show 'Big Brother.
Find out if the couple is expecting a baby boy or a baby girl?
Nicole Franzel and Victor Arroyo revealed the gender
It has been just a week since their nuptials and the couple revealed the gender of their unborn baby. They posted a video on their Instagram on Monday, March 22 with pink and blue balloon decorations outdoors. With a little surprise element, in the beginning, they captioned the video saying:
"What's the scoop ?!?! Such a cute way to find out our [baby's] gender. PS —— you def want to wait til the end."
View this post on Instagram
In the video, she closed her eyes and shook up the canister, and sprayed the puff of whipped cream. The blue-dyed whipped cream revealed that the couple will soon welcome a baby boy. After the announcement of Nicole's pregnancy, in one of the interviews the couple gushed:
"It feels amazing! We've been waiting for this moment for so long and it's finally happened. All the stress of having a wedding is lifted off our shoulders. Now all our attention is focused on having a healthy and happy baby."
Relationship of Franzel and Arroyo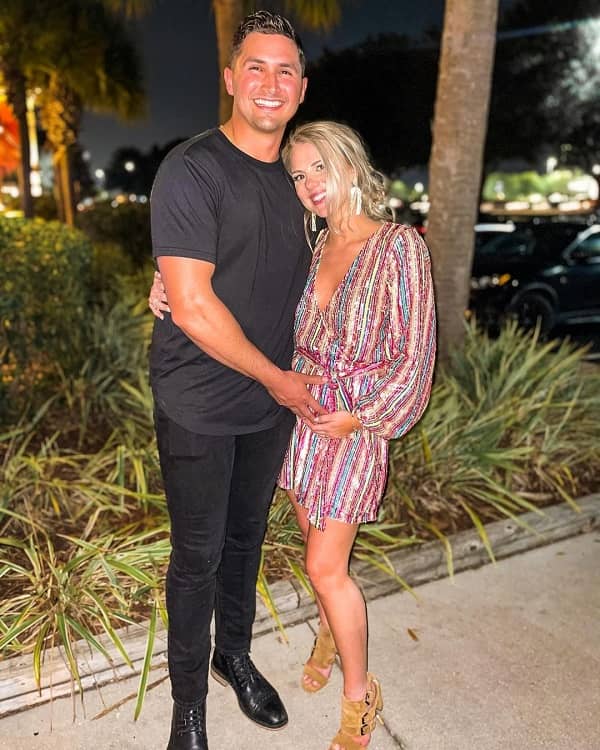 The couple planned to tie the knot in the mid-2020. However, they had to postpone their plan due to the ongoing global pandemic. They also reschedule their wedding which they planned for December 2020 for the second time. At the time during a podcast, Franzel revealed they wanted to get married soon to get that out of way and to focus on their baby. Moreover, she also added that her 'maternal instinct is already kicking in with her growing pregnancy.
She further stated:
"There's so much that could be going on around me but just, like, the core important things are even more clear now."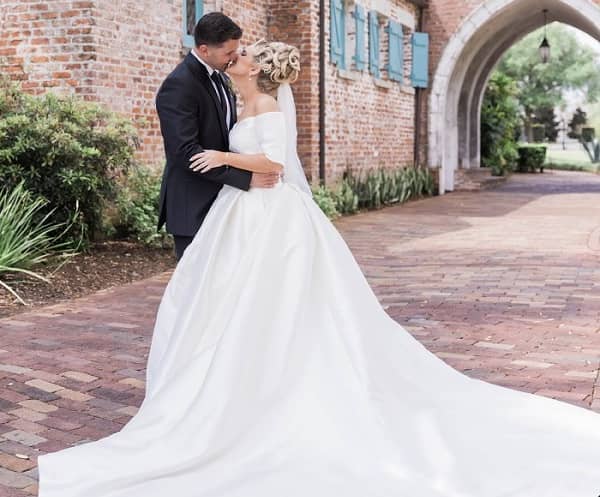 The couple announced their engagement two years back on an episode of the CBS reality competition series. At the time, Arroyo came to the set and proposed her on-air show. The couple revealed they are having a baby in January and excitingly announced the news with their friends and followers.