The big, fat South Asian weddings and COVID-19 restrictions!
South Asians are fond of big, fat weddings! They use it as a status symbol to make a public display of their wealth and power! Now with the COVID-19 restrictions in place, what happens to these big, fat South Asian weddings and displays? Let us hear what Arum Javed from Monsoon Venue Group, Birmingham has to say about it.
The big, fat South Asian weddings in the UK pre-COVID-19
The UK has witnessed a number of big, fat South Asian weddings. British Asians themselves celebrate it and then many from South Asia use the UK and Europe as spots for destination weddings. These weddings are a lavish affair with a show of pomp and extravagance. There are multiple events spread over many days and a minimum of 300 guests are invited. Arum Javed, sales manager at Monsoon Venue Group, Birmingham said:
"The average wedding you have 300 to 400 people, in some cases that pushes up to 1,500… people book at least a year-and-a-half in advance,"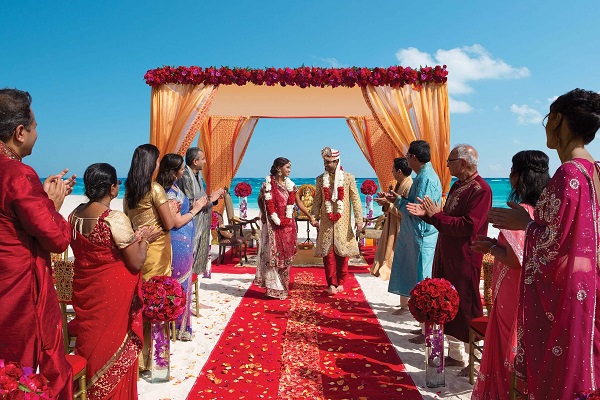 Arum had 54 weddings on his list for this year but now all of these stands canceled. His business has suffered a lot due to the COVID-19 pandemic and restrictions.
The new guidelines from the UK government
The UK government had forced a lockdown and now is slowly relaxing it. Weddings have been allowed from July 2020 but with guest limits in place. There was a rule that not more than 30 guests can come to the wedding. But as new cases emerged and surges were documented, the government has cut down the limit from 30 to 15 from 28 September 2020! Arum said that this has crippled them even more. He added:
"It's very hard managing the bride and groom, they're emotionally stressed, we're the bearers of bad news, they're feeling the strain as well,"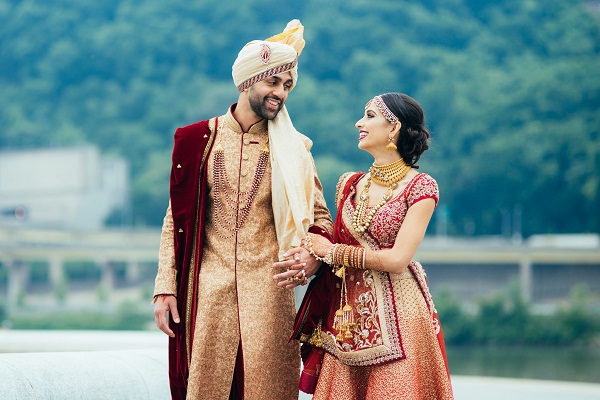 The government has also banned singing and receptions at these weddings. Arum feels that when the government has allowed restaurants to function with social distancing measures why not weddings? He said that they would ensure that the place is COVID-19 secure and he wants the government to relax the rules.
Also, read Will Princess Beatrice lose her title after her marriage to Edoardo Mapelli Mozzi?
The push-back of weddings by a year
Arum said:
"We're a year behind with our sales – we've had to move everything to next year, over 52 weddings, 52 weeks in a year, there is not much space to add new ones."
Rose Nicholls, 26 from Telford had to cancel her wedding this March. She had a guest-list of 320 people but despite pushing it to next year, she fears that she might not be able to hold it. She said:
"We don't want to reduce it further, we just really want to get married, when you've been waiting so long, it's so hard to give up your dream,"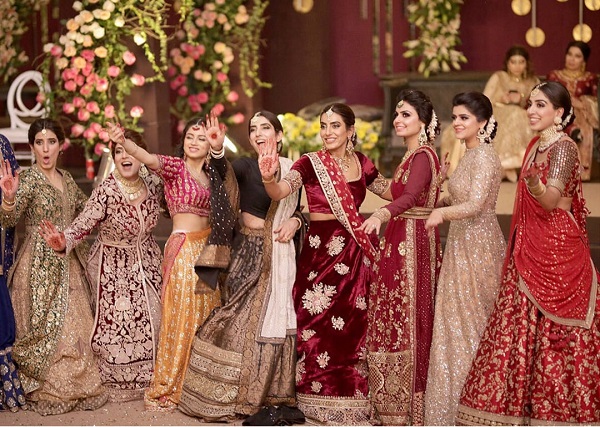 Her fiance is Raj, an Asian and hence their wedding was to be a three-day affair. They were planning it for 18 months now. She said:
"It's a hard decision, do I give up or wait it out? We can't live together or go on holiday until we get married, so it's really hard."
Her own family members are 10 and that means Raj's family will have to get only five members. She feels that it will offend many people.
Should one use this as an opportunity to once and for all give up on the big, fat South Asian weddings! After all, it is the happiness of the couple in the after-years that matters!