It's BIGBANG members' Birthday! How old is Taeyang now?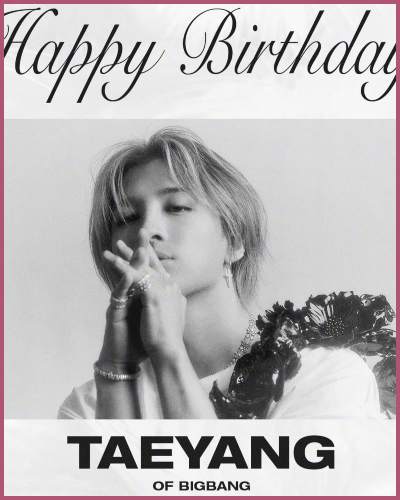 Dong Young-bae, popular by his stage name Taeyang is a South Korean singer, songwriter, and dancer
He turns 34 today, Happy Birthday Taeyang
The icon has been active in the music industry since 2006
---
It's Taeyang's Birthday!
Wishing you a Happy Birthday Taeyang from our team. Vocalist and performer celebrating his 34th birthday today, on May 18. Dong Young-Bae, better known by his stage names Taeyang and SOL now turns 34 today.
As soon as the day began fans of the actor flooded with wishing messages for him on social media platforms. Also, BIGBANG's fellow member G-Dragon wishes him a happy birthday with a lovely thoughtful message.
View this post on Instagram
G-Dragon shared a sweet video in which the 2 icons pose for the digicam and the post decorates with "Happy Birthday Yougbae" written within the flick. Similarly, the caption reads,
"In prosperity our friends know us, in adversity we know our friends#HBDYB"
Also read "How did Baekhyun celebrates his 30th birthday?"
Well, the two are not only friends, or groupmates, but were Best Friends. The duo has actually been friends for pretty much their entire lives, having known each other since their childhood.
Taeyang and G-Dragon's Friendship
Taeyang and G-Dragon were school friends. G-Dragon was a new student at the school Taeyang was in, where the birthday boy even once protected him from being harassed.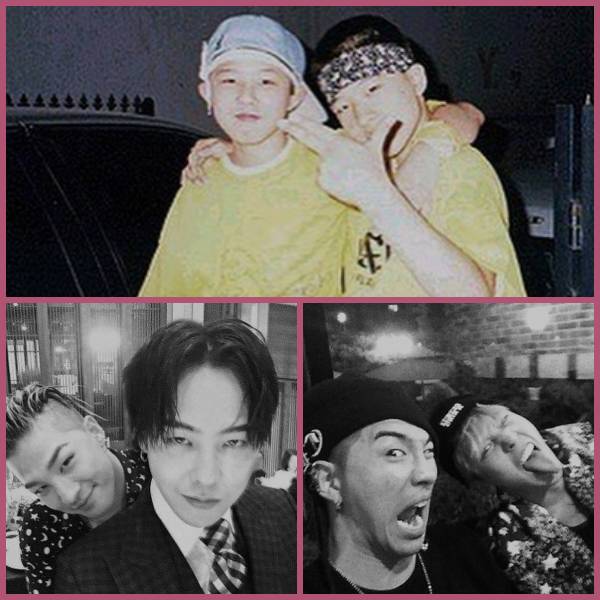 In fact, when BIGBANG was finalized by YG Entertainment, just the two of them were supposed to debut as a duo. However, they were later joined by four other trainees, T.O.P., Daesung, Seungri, and Jang Hyun-Seung.
At the age of 13, the duo went to trainees at YG Entertainment. They together debut with BIGBANG in 2006. The following year the band released their first album Big Band Vol. 1. Prior to their first album, they had released several single albums.
Despite that group, the two have another duo band called GD X Teyang consisting of only two of them. In 2014, they released their first single "Good Boy," which went on to the top Billboard's World Digital Songs chart.
Taeyang: Background
Taeyang was born and raised in Uijeongbu, Gyeonggi-do, South Korea on May 18, 1988. His birth name is Dong Young-bae. Since young, he was fascinated with hip-hop music. In sixth grade, he auditioned and won the part of "mini Sean" in Jinusean's music video "A-yo".
As Military services, he enlisted as an active-duty soldier on March 12, 2018, and was discharged on November 10, 2019.
Also read "A dozen awesome facts about the South Korean all-boys band BTS!"