Know about BigHit's second boy group, TXT and their first full album!!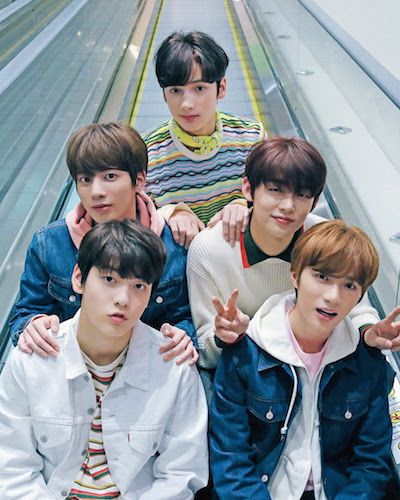 For many years Big Hit had been sustaining their label with the solo boy group BTS. Big Hit has been proving itself as one of the top entertainment labels in Korea and there's no doubt about it. BTS being an international sensation itself can prove the fact.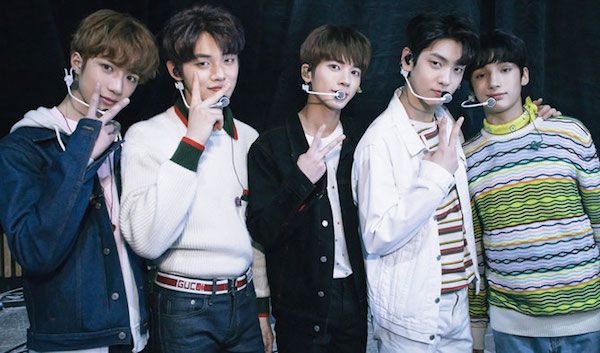 Big Hits formed their first boy group "TXT" after six years since BTS. It is not exaggerating to state that TXT was one of the highly anticipated groups of 2019, given that fans were thrilled to have BTS as a brother group and keen to see what Big Hit could present us with. Learn more about TXT and their comeback concept and the first full album.
Also, read about MTV VMAs taking a hilarious turn after being a boycotted by BTS ARMY
Brief information on TXT
TXT (Tomorrow x Together) whose name signifies "You and me, different but together" made their highly anticipated debut on March 4, 2019, with the Ep The Dream Chapter: Star which is their first mini-album. They made their debut with their title track 'Crown'.  The group consists of five members: Yeonjun, Soobin, Beomgyu, Taehyun, and Huening Kai.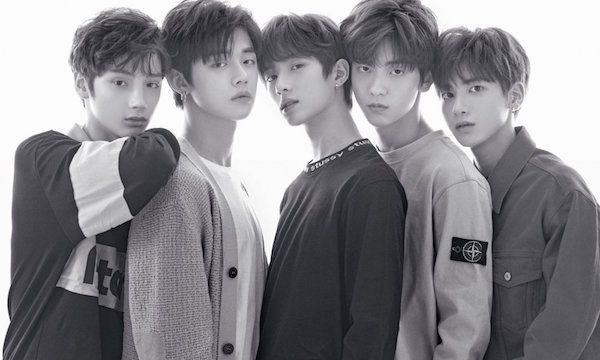 Their first EP consisted of five tracks: Blue Orangeade, Crown, Our Summer, Cat& Dog, and Nap of a star. Since its debut, the group has been grabbing attention and proving its success as a rookie group.
A debut broadcast was aired on Mnet for the group. They also held a debut showcase at the Yes24 live hall on the fifth of march.
Following their debut release, the music video of their debut single "Crown" broke the record for the most viewed k-pop debut music video within 24 hours for a boy group.
Also, read about Jennifer Aniston to make a comeback to TV after 15 years! And she looks bomb as always! What is the secret to her evergreen beauty?
TXT teases us with their comeback concept for "The Dream Chapter: Magic" with Psychedelic Trailer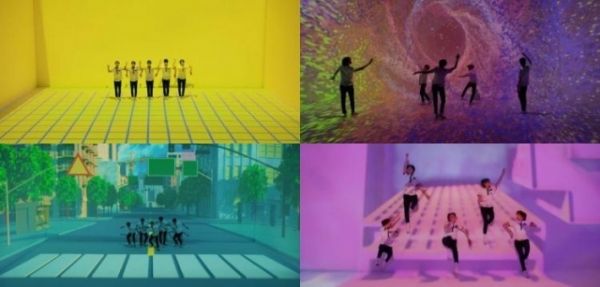 After  Tomorrow X Together dropped their official comeback trailer and teased us with a 4-minute 13 secs video. They teased us with a trippy and impressive dance performance and amazing edits. In the end, though, Huening Kai walks toward the camera and asks, "shall we run away?" and my god it was mesmerizing (We need the skin routine).
TXT also announced the date for their return. This is the first full album of the rookie group. Big Hit announced that TXT will be releasing their first full album "The Dream Chapter: MAGIC" on October 21 at 6 p.m KST.
This comeback was delayed quite a bit and Big Hit did come up with the announcement on Twitter. The management label of TXT confirmed,
"We promise to return with a great album and content in October," 
However, Big Hit also announced that some members won't be able to attend to their schedule as planned. They stated,
"We'd like to inform you Yeonjun will not be able to participate in 'The 29th Tokyo Girls Collection 2019 Autumn / Winter' on September 7 due to recent contraction of infectious conjunctivitus."
Big Hit also updated us on the health conditions of the members. The agency explained that after Soobin, Taehyun, and Huening Kai suffered the same condition last month, the members lived in separate living quarters to reduce the spreading infections as per the recommendation of a doctor.
Since then, the three members have fully recovered, but Yeonjun is still undergoing treatment.
Also, read about Kylie Jenner and Travis Scott are giving their relationship a pause and breaking up temporarily!
source: Soompi