Bill Clinton Gets the Honor of Meeting One of the Heart Surgeons Who Saved His Life!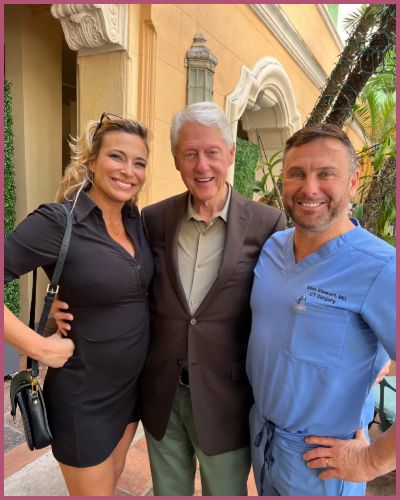 Bill Clinton met up with one of the heart surgeons who saved his life in 2004.
Dr. Allan Stewart was one the top heart surgeons to perform surgery on Clinton nearly two decades ago.
Clinton asked the doctor and his wife to join him for lunch after remembering them.
---
Bill Clinton reunites with his heart surgeon
Bill Clinton got a chance to catch up with an old friend- a surgeon who saved his life in one of his major heart surgeries.
Many sources noted that famous chef Donatella Arpaia got a special visit from the Secret Service on Wednesday about a "highly recognizable person" who wanted to come to eat at her new Miami restaurant, NOMA Beach at Redfish.
They apparently asked the chef of the eatery to prepare a vegan menu for the famous guest who wanted to host a dinner for a table of 12.
As the planning was almost done, the Security team informed Arpaia that the notable guest would not be able to visit due to security issues.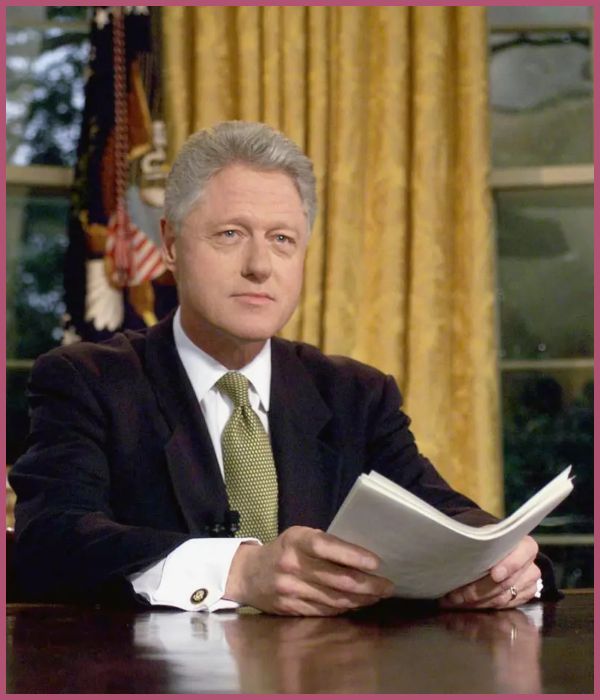 They told her that they would not be able to provide enough security since the entire dining hall is directly facing the Atlantic Ocean.
Donatella guessed that the VIP guest was none other than President Clinton, who also happens to be someone her husband Dr. Allan Stewart performed heart surgery on almost  19 years ago in New York City.
When Clinton, 76, found out about Arpaia's relationship with his former heart surgeon, he quickly invited them to join him for the private lunch at their new location at the Biltmore Hotel.
Also, Read Bill Clinton talks about his infamous affair with Monica Lewinsky, relationship with wife Hillary Clinton, and his life!
Bill credits being a vegan for his healthy life
The president was keeping his heart in good health by ordering a vegan menu from Donatella's new place.
Had he been trying to sneak a double cheeseburger or anything of that sort, he would have had to answer some tough questions from the doctor.
Arpaia also brought a vegan chocolate cake for the 42nd US president with a special message that  read, "Celebrating 19 years."
Dr. Stewart was glad to see  Mr. Clinton in great health and said, "He looks healthier now than when he came for surgery."
Bill has had multiple heart operations starting with a  headline-making quadruple bypass in  2004. Dr. Stewart was one of the three doctors from the cardiac surgical team who performed the procedure on Clinton.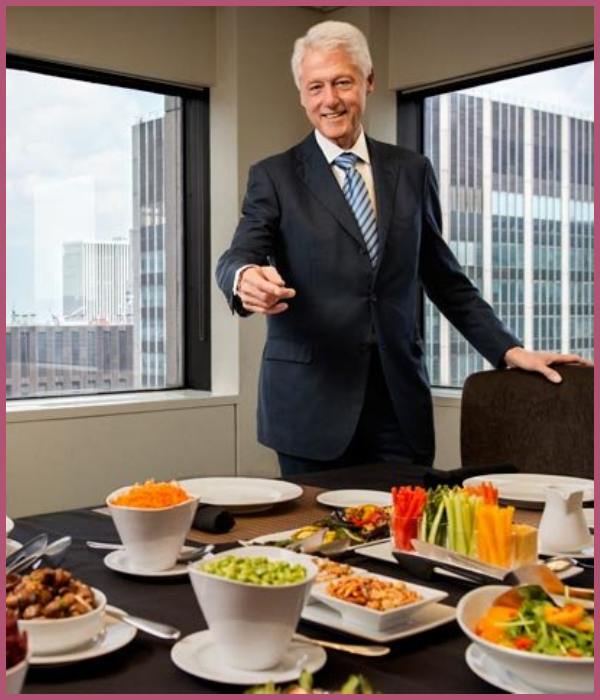 The former president is now a devoted vegan. For many years, he has been trying to pursue a healthy life.
He credits his vegan diet for keeping his health in good condition, saying,
"[It] changed my life,"

"I might not be around if I hadn't become a vegan. It's great."
He added,
"The vegan diet is what I like the best,"

"I have more energy. I never clog. For me, the no dairy thing, because I had an allergy, has really helped a lot. And I feel good."
Also, Read Kourtney Kardashian Throws a Surprise 47th Birthday Party for Husband Travis Barker at a Vegan Restaurant!