Bill Hader and Ali Wong had a Brief Romance with Each Other Earlier This Year!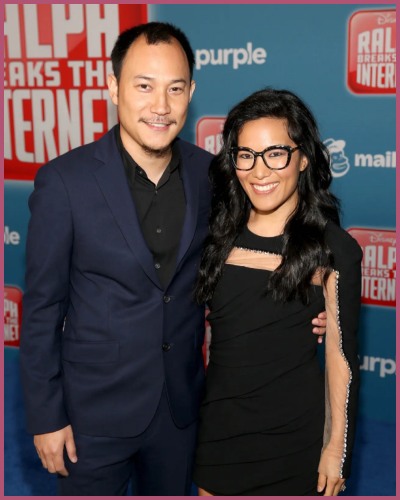 Ali Wong and Bill Hader dated for a short period of time earlier this year.
The two got close after Wong's divorce from Justin Hakuta earlier this year.
Reports claim that the romance was very brief and the couple is no longer together.
---
Bill Hader and Ali Wong dated for two months this year
Ali Wong and Bill Hader had a short romance with each other after the former's divorce from Justin Hakuta earlier this year. Hader was also single after his split from Anna Kendrick this year.
Reports suggest that the couple started dating for nearly two months before calling this quits.
They said:
"They're no longer dating. They dated very briefly. They're just super busy with things, but [the split] was certainly amicable. They're certainly friends,"
The insiders also claim that the stars kept their romance a secret while Wong was going through a tough divorce.
Another source claimed:
"Only a small circle of A-list comedians know and everyone was thrilled about it. [Their friends] helped them protect the relationship in light of Ali's divorce,"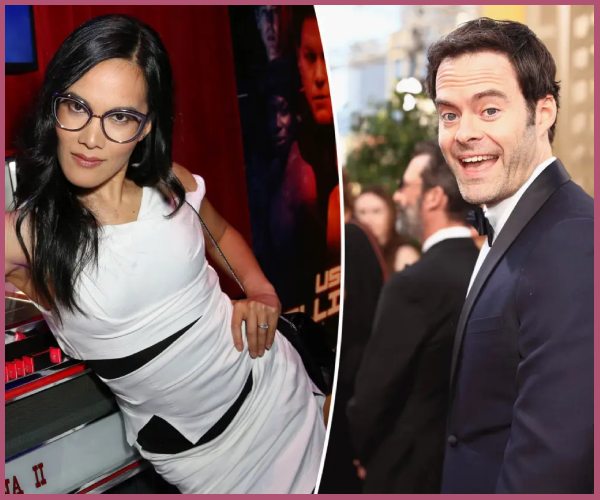 Stand-up star Wong's rep confirmed back in April that she was getting a divorce from Hakuta after being married for eight years. The rep also confirmed that the couple ended their marriage amicably.
A publication said at the time:
"They will continue to co-parent lovingly,"
The exes share two daughters Mari,6, and Nikki, 5, together.
The Always Be My Maybe star and Hakuta first met each other at a friend's wedding reception in 2010. Justin was a student at Harvard Business School at the time.
Also, Read Ali Wong is getting divorced with husband Justin Hakuta after 8 years of marriage
Ali mentioned her relationship with Hakuta in her memoir
During a 2016 standup, Ali even joked about how trapped she felt because of her then-husband's Harvard student status.
She said at the time:
"The first thing I learned about him was that, at the time, he was attending Harvard Business School,"

"And I was like, 'Oh, my God, I'm gonna trap his ass. Going to trap his ass!' And I trapped his ass initially by not kissing him until the fifth date, which is a very unusual move on my part.

"But I did it on purpose because I knew that he was a catch."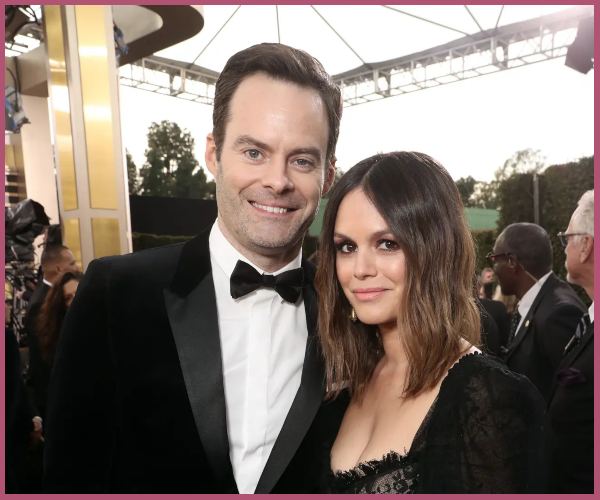 Hakuta previously served as the vice president of GoodRx. The two wed in 2014 in San Francisco. In her memoir, Wong revealed that she signed up for a prenup before marrying Hakuta which was the reason she felt motivated to make her own money.
She wrote in her memoir:
"My father always praised 'the gift of fear,'"

And that prenup scared the s–t out of me. In the end, being forced to sign that prenup was one of the greatest things that ever happened to me and my career."
Hader, on the other hand, was in a serious relationship with actress Rachel Bilson. The two started dating quietly during the COVID pandemic and kept their relationship under wraps. The couple made their romance official while debuting at the 2020 Golden Globes.
Makeup artist Amy Nadine called them the cutest couple ever but the two ended their relationship later that year.
Saturday Night Live alum also reportedly dated Kendrick during the start of 2022 and had reportedly been dating for over a year at the time.
In June, they called it quits and went separate ways. They never made their romance official. He was married to film director Maggie Carey from 2006 to  2018. The two share three daughters together.
Also, Read Rachel Bilson Confirms She has a New Boyfriend 2 Years After Her Split From Bill Hader!