Bill Turnbull diagnosed with prostate cancer gives an update on it!
BBC Breakfast star Bill Turnbull was diagnosed with prostate cancer earlier this year and had started therapy for it. Now after nearly 9 months, he has given the media and his fans an update on the treatment progress.
Bill Turnbull speaks about his cancer
Bill Turnbull is a former presenter on the show BBC Breakfast. The star gave a candid interview in which he detailed on his treatment for cancer. Bill Turnbull, 62 said:
"The cancer has stopped spreading, but it hasn't been beaten back entirely.

"We're at a stalemate. If the chemo had worked completely, I'd get two years off treatment before the cancer reared its ugly head again."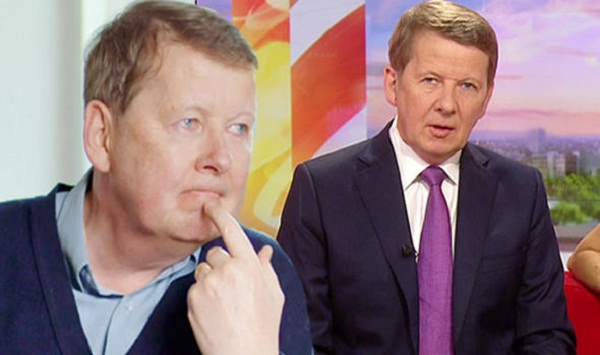 The host has completed nine rounds of the treatment cycle but the whole thing is at a stalemate. The star said:
"Instead I've been given a couple of months off. After that, we'll try something else."
Bill Turnbull talks about his surgery and steroids
Bill also opened up about the surgery he had to undergo in order to clear the complications which had affected his kidneys. He revealed that he had an operation to insert a 25 cm of plastic tubing inside his body.
Also read: Ashlee Simpson gives an update on her father Joe Simpson's battle with prostate cancer!
Bill also has been put of steroids as therapy for his cancer and due to it, he has been having side-effects in the form of hot flushes. Bill finds it boring to be living with the disease. Bill said honestly:
"You go to bed at night thinking about it, and it's still there when you wake up."
Bill Turnbull talks about his chemotherapy
Bill had to take chemotherapy on the advice of his doctors for the prostate cancer. He said:
"Each round felt worse. I kept my hair, more or less, but lost my sense of taste."
Unlike others who tend to lose their hair, Bill said that he did not have loss of hair but his loss of taste was tremendous. Recalling the time when he was told that he is suffering from cancer, Bill said:
"It's one of the hardest things that you'll face in your life."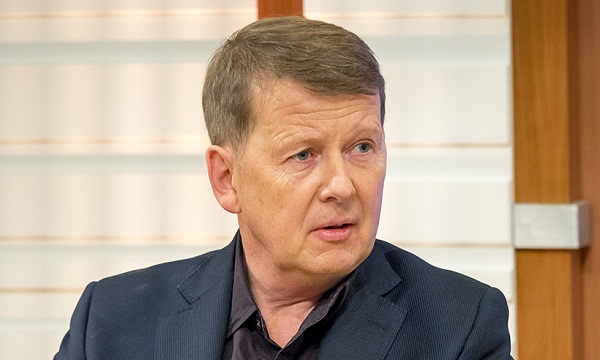 Also read: After undergoing surgery for prostate cancer, ABC7 reporter and anchor Hosea Sanders returned to air in the 4 p.m. newscast!
He spoke of his disease in March this year and wanted to raise the awareness of his disease. He had come on the show The Great British Bake Off's charity spin-off for Stand Up to Cancer. He later talked about the response his disclosure had. He said:
"As soon as I went public, there was an enormous response on Twitter… to wish me well, but also men saying they had been made by their wives and family to get a test, because they had been putting it off."
Bill was suffering from aches and pains in his body but assumed that they were due to age. These had gone on for around four years before he decided to consult a doctor and was diagnosed with prostate cancer. His GP had told him at that time:
'It's clear you have prostate cancer and that it's spread to the bone'.
Remembering those times, Bill said:
"And all of a sudden you're in this dark chasm." 
He added:
"I have got cancer. I've still got cancer. It wasn't a bad dream. And that takes a lot of dealing with."
Credit: express.co.uk