Bill Turner attends Chelsea Flower Show after completing 6 chemotherapy cycles for his prostate cancer!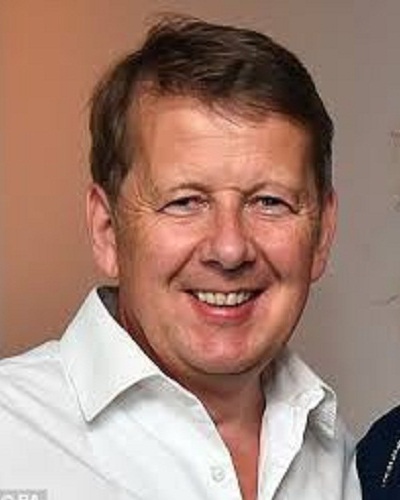 Bill Turner attends Chelsea Flower Show
The ex-host of BBC Breakfast Bill Turnbull was seen recently at the 2018 RHS Chelsea Flower Show which was held at the Royal Hospital.
He was pale but smiling when he stood in front of a bee exhibition. He had mentioned before that he has a keen interest in knowing more about bees.
Bill was looking smart in spite of his past ill-health and was donning a pair of beige-colored trousers. He had matched it with a blue shirt and navy-colored blazer.
He was joined at the exhibition by other celebrities such as Perri Shakes-Drayton, The Great British Bake Off's Frances Quinn, JB Gill, and former footballer Sol Campbell.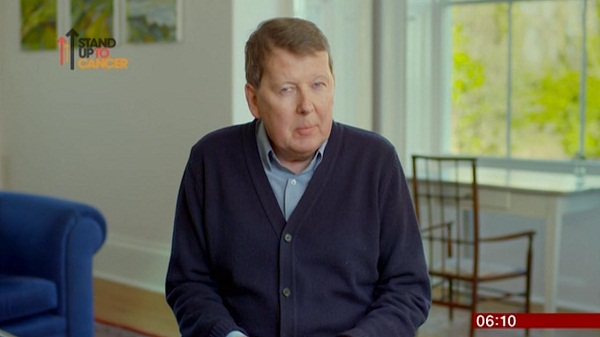 Bill's announcement about his cancer this March
Bill disclosed in March 2018 that he is suffering from prostate cancer. He had difficulty in passing urine and aches and pains for four years but he thought that it was due to his old age.
Hence he did not seek any medical advice. The disease apparently started in his prostate and spread to the legs, hips, pelvis, and ribs.
He spoke about it in public since he wanted more people to know about it and not delay going to the doctor for the checkup.
Bill told Radio Times that he was shocked when his GP told him about the diagnosis of prostate cancer and its spread to the bones.
He said:
"The GP said, 'It's clear you have prostate cancer and that it's spread to the bone'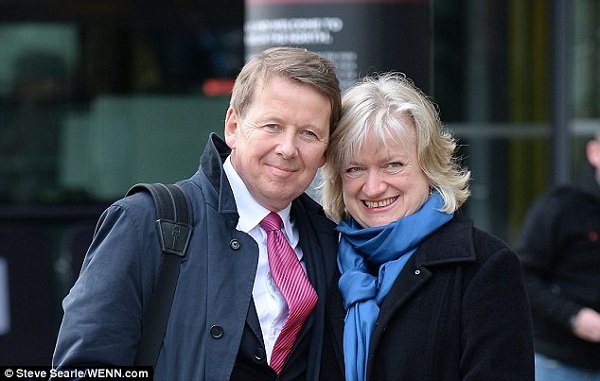 He had further said:
"The worst thing is, you carry it through the day and then you go to bed at night and wake up in the morning and it comes to you again. I have got cancer. I've still got cancer. It wasn't a bad dream. And that takes a lot of dealing with."
He added:
"Maybe if I'd got it earlier and stopped it at the prostate, I'd be in a much better state. When I was making my cupcakes, I had the disease and didn't know it."
He updated his fans about his condition recently when he had completed 6 cycles of chemotherapy. He said:
"I've just had six rounds of chemo. But I think I'm going to have to have more which is irritating because it's worse as time goes on."
He had given an interview to Daily Mail in which he said:
"It's one of those things – it has to happen. But anything that can help is good."
GBBO regular Prue Leith also spoke about his health news:
"But I think it will make people realise just how close cancer is to so many of us. I mean almost everybody has friends or relatives who've got cancer."
BBC's Chelsea Flower Show coverage receives criticisms
BBC has come under flak for using celebrities rather than horticultural experts to talk about areas such as plant health issues, garden design, wildlife gardening, British provenance, and new plants while covering the Chelsea Flower Show.
Garden designer Andrew Fisher Tomlin told:
 "It would have been good to use the world experts who are on site rather than celebrities to talk about important issues. There is a well-educated gardening audience that wants to see and hear expert information."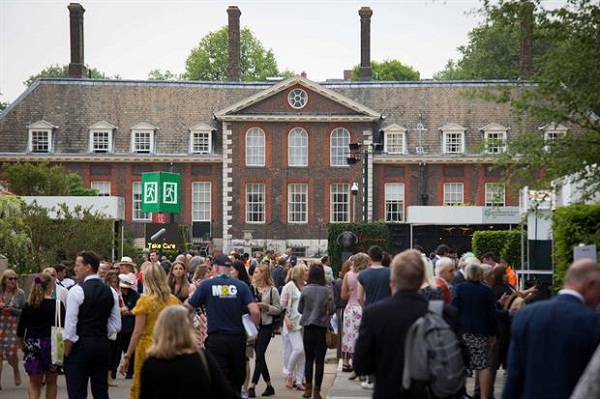 R&T tweeted:
"PLEASE! Everything these days needs "a celebrity"; the presenters themselves are enough!!!"
Curmudgeonly Moi also said:
"Just record and zip past the so-called celebrities. But it is a shame that space isn't spent on more gardening or at least interviewing a real gardener."
Pam Shephard, Don, and many others were also upset with the use of celebrities on the show and expressed their displeasure on the public platform.