Moments When Billie Faiers' Daughter Had Met with an Horse Riding Accident!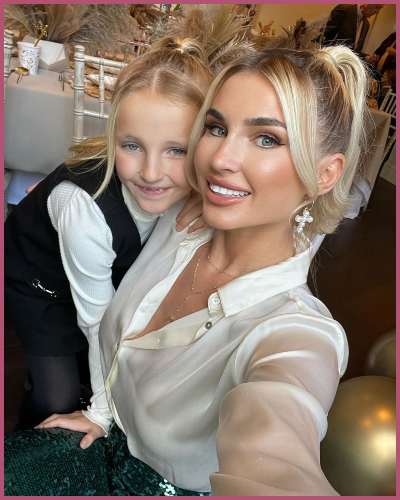 Billie Faiers recently revealed how horrified it felt to rush daughter Nelly to the hospital after the horse riding accident.
The actress has spoken out about the terrific incident back in September 2022.
Learn about the accident of the daughter of Faiers in detail.
---
Here's what actually happened to Billie Faiers's daughter Nelly
Billie Faiers is clearly coming out from the terrified her daughter Nelly suffered a horse riding accident.
Her daughter Nelly got her Humerus Bone fractured in the incident which was shown on Billy and Greg: The Family Diaries.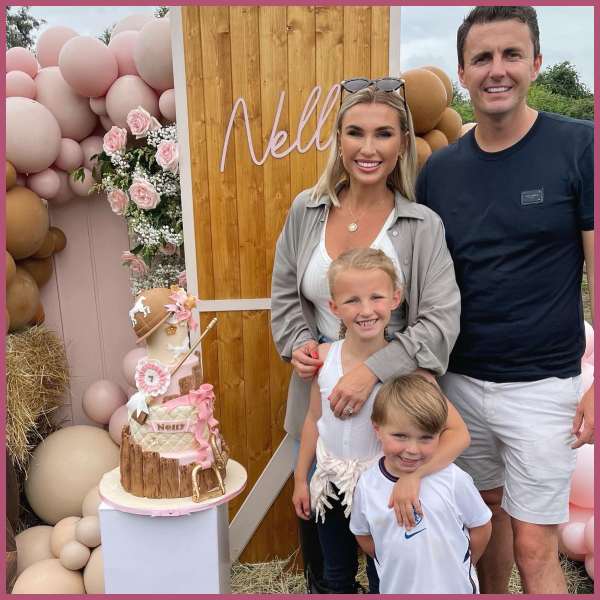 The mother was not with the child when her arm broke after falling from her horse. She just recalled,
"So Nelly was horseriding and I got a phone call saying Nelly had fallen off of her horse. I could hear Nelly really crying in the background."
TOWIE's star Faiers continued to talk about the aftermath of Nelly's incident saying,
"Greg gets there and puts her in the car and they went straight to A&E. They X-rayed her arm and they said straight away it's a clean break on her humerus bone."
Also, Read Bill Gates's Daughter Jennifer Katharine Gates Love for Horse Riding and Supported by Multimillionaire Dad!! Wanna know her Relationship Status? Check out!
How did the doctor and Billie Faiers's daughter react to the arm fracture?
The painful moment after the kid was rushed to the hospital turned out to be when the doctor confirmed the fracture and told Billie Faiers that,
"It's probably one of the most painful bones you can break in your body."
To the doctor's response, the little daughter Nelly said,
"If you call me wonky, then I'll say I've still got my left hand to punch you right in the testicles."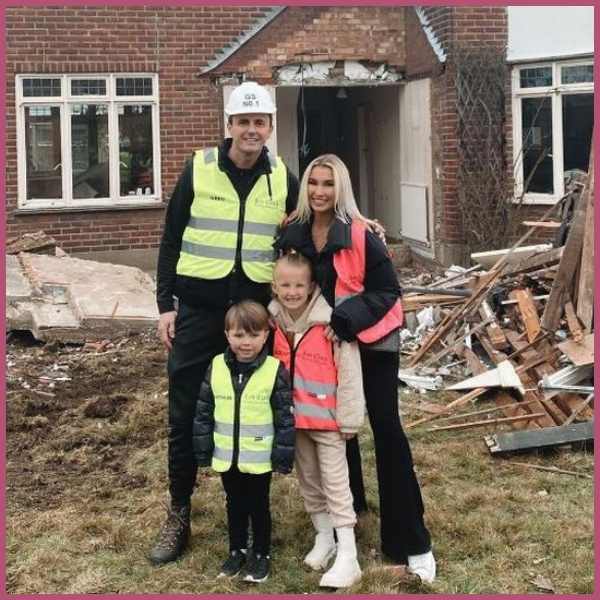 On listening to what the surgeon just said, Faiers then felt awful which she explained,
"Your heart just breaks. You never want to see your children in pain ever. It was just awful."
Billie is not speaking about the accident of her child for the first time. She previously told fans about the accident back in September sharing a photo of Nelly in a sling, captioning it:
"It's been a rough 24 hours… My poor little lady broke her arm yesterday. She has been so brave, lots of cuddles and rest."
Also, Read Mama June Shannon Hospitalized During a Routine Checkup after having Dizziness and Headaches!
Who is Billie Faiers?
Billie Faiers is an English television personality who rose to fame starring in The Only Way is Essex. The actress now has over 2.6 Million followers on her Instagram.
Needless to say, she is also a good dancer who reached the final of Dancing on Ice in 2019. Currently, Faiers is appearing in the reality TV series Sam & Billie: The Mummy Diaries, which is about Billie and her sister Sam raising their children.
Also, Read The truth about Kiely Rodni's death! Is it murder or an accident?