Billie Lourd, Carrie Fisher's daughter is engaged to her boyfriend actor Austen Rydell!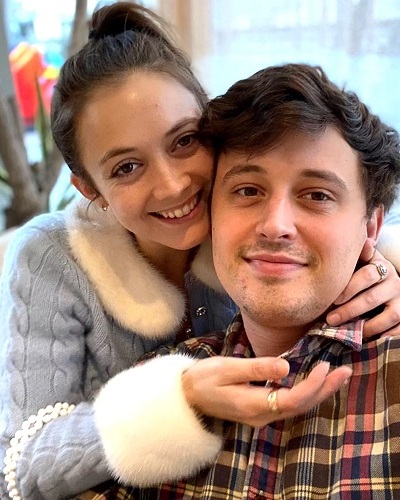 The late American actress Carrie Fisher must have been happy for her daughter Billie Lourd if she was alive.
Recently, Billie posted on her Instagram an announcement of her engagement to her boyfriend Austen Rydell.
She is thrilled and said DUH!
---
Know more about their relationship!
Billie Lourd said YES
The daughter of the famous American actress Carrie Fisher, Billie Lourd is engaged. Carrie died on 27 December 2016 at the age of 60. She announced the happy news to her fans on social media about her engagement with actor Austen Rydell.
On 27 June 2020, Thursday, Billie excitedly uploaded a photo of the couple on their couch on her private Twitter handle and wrote:
"I said 'DUH'!!! Can't wait to spend forever with you Iloveyouiloveyouiloveyou."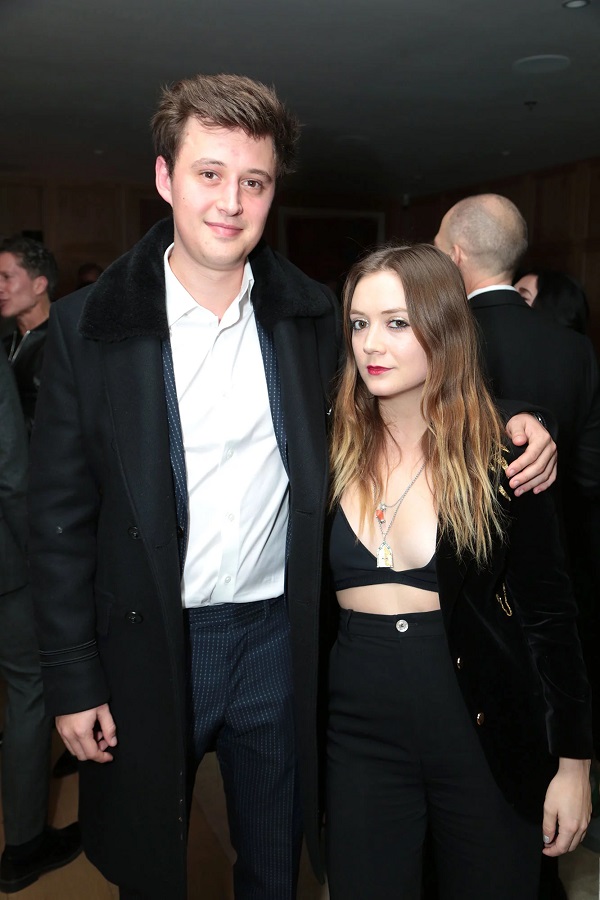 However, there was no photo of the new engagement ring. Actor Austen also made the announcement on his social media.
He wrote:
"She said YES!! (Actually she said 'Duhhh') But I guess that's even better than yes?!?"
He uploaded a series of photos of the couple.
The relationship of the couple
Billie who is now 29 years of age started dating Austen in the early part of the year 2016. But after a brief relationship, the couple split.
After that and before early 2018, they had an on-off type of relationship. But after 2018, their reunion seemed to be permanent. And now comes the joyous news of their engagement.
In July 2018, Austen had taken Billie for an extremely romantic full-day tour to Las Vegas. And on this year's Valentine's Day, Austen had heaped praises for his lady love on his social media.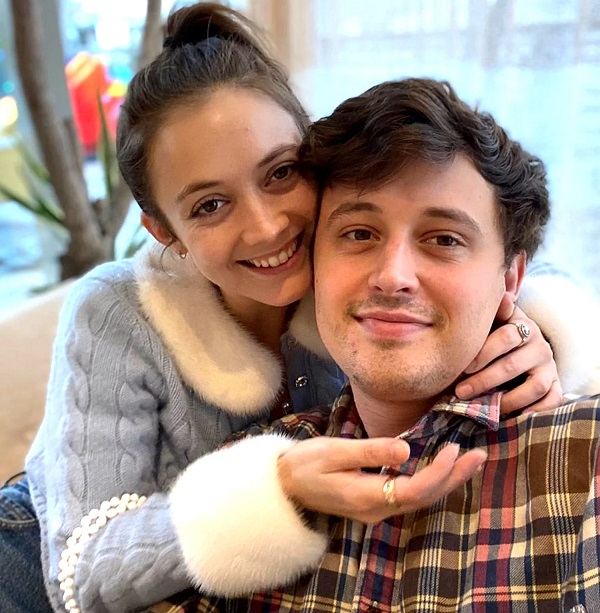 He uploaded a picture of the two kissings each other against a backdrop of the sunset and wrote:
"I found the best girl in the world. Happy Valentines Day to us!! We're hangin with the redwoods today,"
Billie had also uploaded pictures of their vacation together and wrote:
"All 'round the world you make my world go 'round #toinfinityandbaeyond."
In October 2017, Austen was there on her family trip to Norway.
Billie and her relationship with Taylor Lautner
Before she got more close to Austen, Billie was in a relationship with Taylor Lautner. They were together for 8 months between 2016 and 2017.
He was her support during the time that she lost her mother Carrie Fisher and also her grandmother Debbie Reynolds.
Taylor is 29 years old and hails from Michigan in the USA. He now resides in Valencia California with his parents and younger sister.
He had said:
"The thing I love is that my home life hasn't changed. I still help out with the garbage. I still help out with the lawn."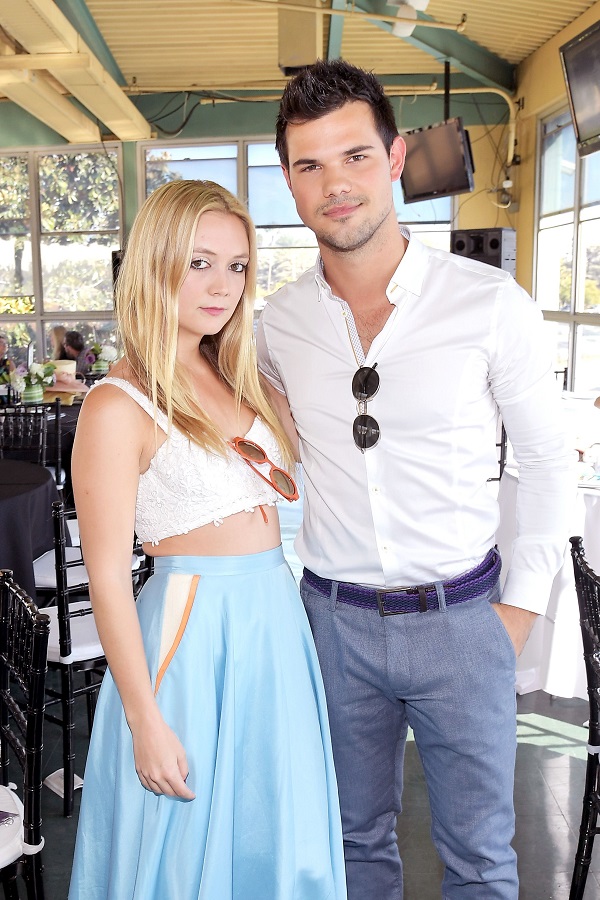 Taylor likes to be away from the prying eyes of the paparazzi. Since 2018, he is now in a relationship with a nurse from California who is called Taylor Dome. From 2013 to 2015, he was romantically involved with Canadian-Greek actress Marie Avgeropoulos.
Read the complete biography of Billie Lourd here