Billionaire Kylie Jenner and TikToker @plasticchandler Feud!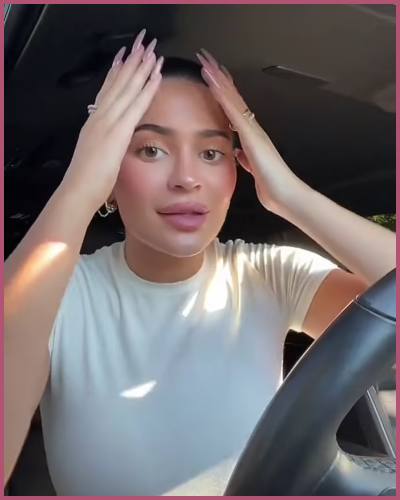 Billionaire Kylie Jenner had a feud with TikTok user @plasticchandler after he accused her of being out of touch.
She is also replying to the backlash on her latest Kylie Cosmetics Lip Kit review citing it to be fake reliability.
Is Billionaire Kylie leading a normal life as she responded to a TikToker video? Is it too much hype or cringe?
---
The Kylie Cosmetics founder, Kylie Jenner, 25 had a feud with a TikTok user @plasticchandler for commenting on his lifestyle.
How did Kylie Jenner react to @plasticchandler TikTok video amidst the feud?
The Kardashians-Jenner sister Kylie, 25, has finally responded to the criticism she has been receiving from TikTok. The youngest sister of Kim Kardashian was trolled for mirroring Emma Chamberlain's approach to social media in her new lip blushes video.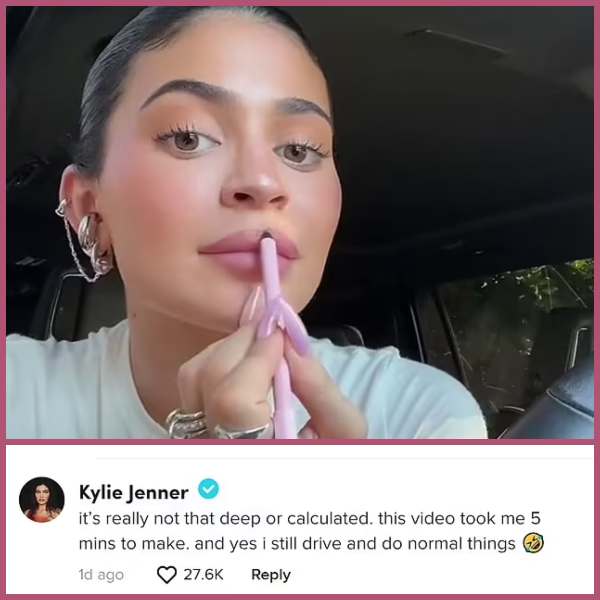 Meanwhile, the feud started while @plasticchandler openly stated that Jenner and her siblings might be copying influencers to connect with their followers.
She was slammed for her fake reliability in her cosmetic lines video and is cringy at times. To this TikTok criticism, she replied to @plasticchandler's video on Aug. 30, 2022, writing,
"It's really not that deep or calculated. This video took me 5 mins to make. and yes I still drive and do normal things."
Does Kylie Jenner lead a normal life? TikTok wants to know the truth
The beauty mogul, the mother of 2, still does normal things besides her nearly $1 billion dollar net worth, and multi-million dollar home, Kylie Jenner confronted the truth.
She hits back when @plasticchandler's video claims that Kylie might not even drive or pick up her mail. The TikTok user had critical comments on her personal life claiming about her preferences and her lifestyle.
'These people have never lived a normal life, like ever. They capitalize on what's big at the moment, I mean why else would they be on Tiktok?"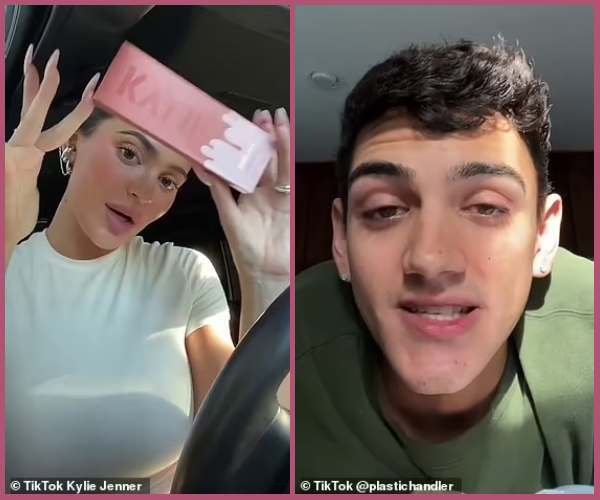 Why has Kris Jenner not been to Grocery for two long years? TikTok reacts to a mother-duo conversation
While the drama of Kylie Jenner emitting influencer is not over. The Kris Jenner lifestyle and how her daughters are unrealistic are again put into the TikTok controversy. Users pinpointed,
"That episode of the Kardashians where her & Kris were so "excited" about going to the grocery store & a car wash on their own speaks VOLUMES."
The TikTok user fan referenced an episode of Jenner's reality show on Hulu, to backlash against their so-called normal lifestyle. He recalled when Kris and Kylie were browsing a grocery store, filling up their petrol tank, going to the car wash, and talking about the daily chores.
Mundane tasks to the average person are not the truth that the Jenners faced every day, he continued with mother Kris's statement,
"I have not been to a grocery store in two years."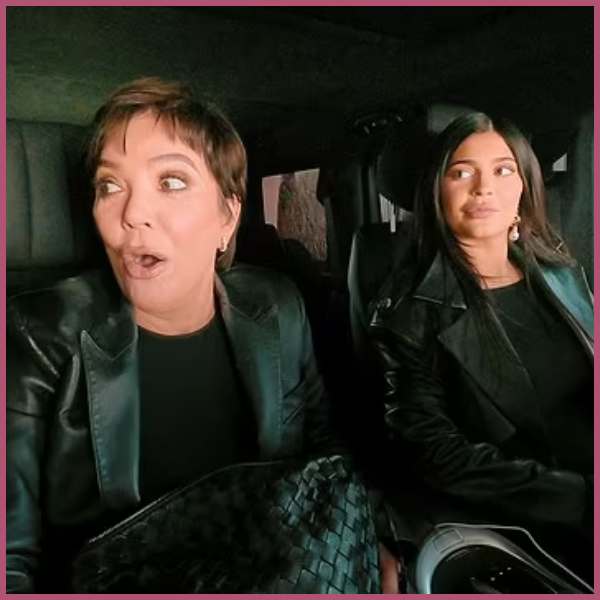 Eventually, Kylie Jenner also revealed her instances of not going out and picking up things like normal people when she responded,
"I haven't been to a grocery store in forever. I want to go to the grocery stores and pick my own things!"
Kris with her daughter Kylie also explained how normal things made her happy and excited when its tricky to escape the paparazzi saying,
"Wasn't that fun? That was one of the best times I've had in a long time!"
Also, Read Kylie Jenner Announces yet Another Product Launch with Beautiful Pictures!