Billy Bush Emailed Nancy O'Dell With Apology for 2005 Leaked Recording with Donald Trump!!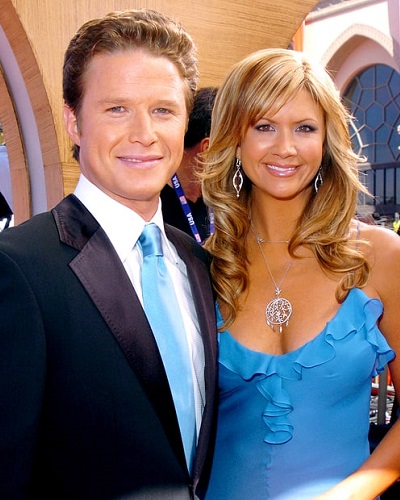 Owning up the Mistake! Nancy O'Dell revealed that Billy Bush emailed her an apology months after the Access Hollywood tape leaked in October
---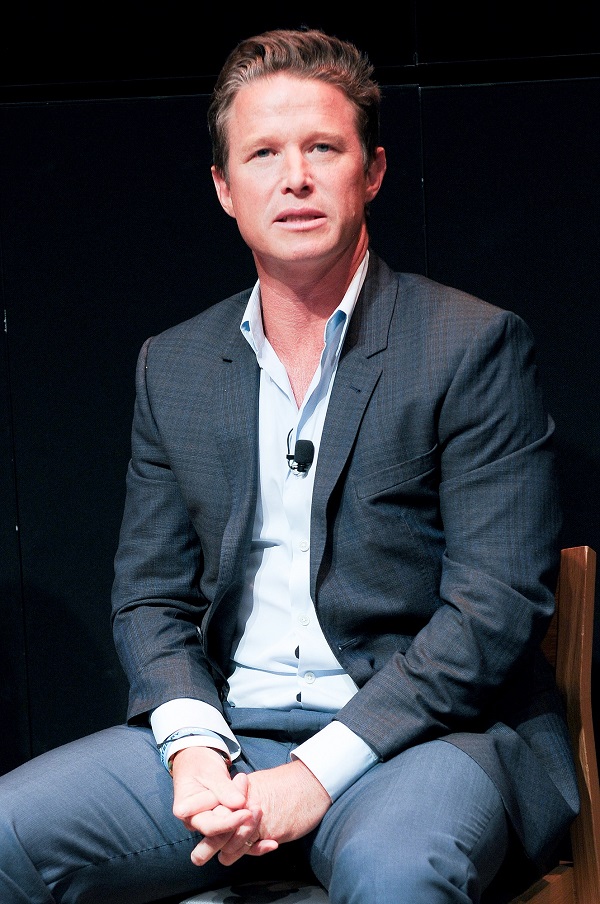 Billy Apology to Nancy
In the 2005 tape, then-Access Hollywood host Bush was heard laughing with Donald Trump about the POTUS' attempt to flirt with a married woman.
In addition to his public apology in October, Billy Bush personally apologized to Nancy O'Dell for the 2005 behind-the-scenes conversation he had with Donald Trump about her.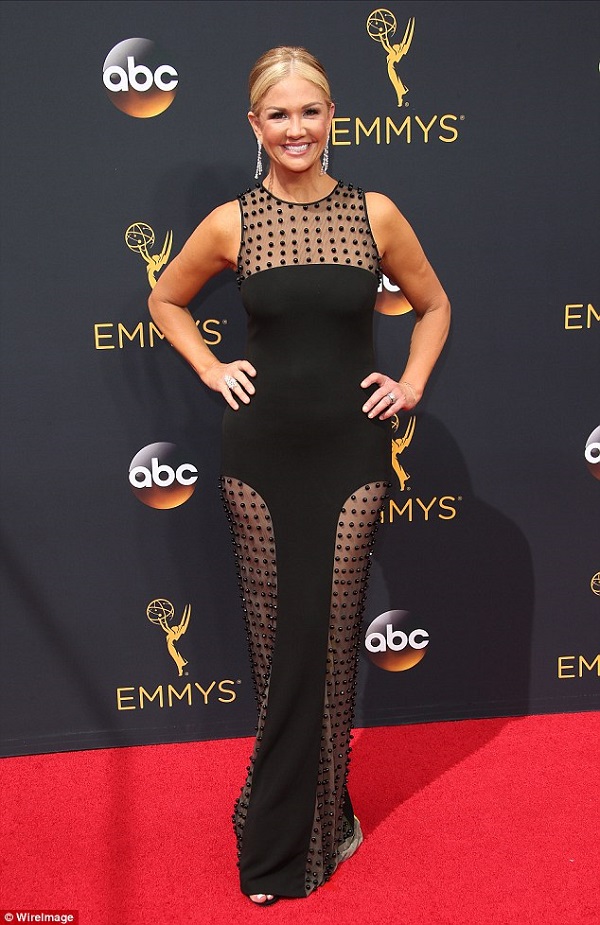 On Monday, the Entertainment Tonight host revealed on the afternoon news program that her former co-host reached out to her via email just a few weeks ago about the past — and regrettable — commentary.
O'Dell said, according to ET,
"Billy reached out to me just about three weeks ago by email. He wrote a really nice apology, which I appreciated very much. He and I worked together for so many years, for a long time, and I only wish him the best moving forward."
This past October, The Washington Post published a leaked 2005 video that contained inappropriate comments from Trump about groping and trying to have sex with a woman that was caught on a hot microphone.
The conversation took place as Trump and Bush were on board an Access Hollywood bus, arriving on the set of Days of Our Lives to tape a segment about a cameo Trump was filming for the soap opera at the time.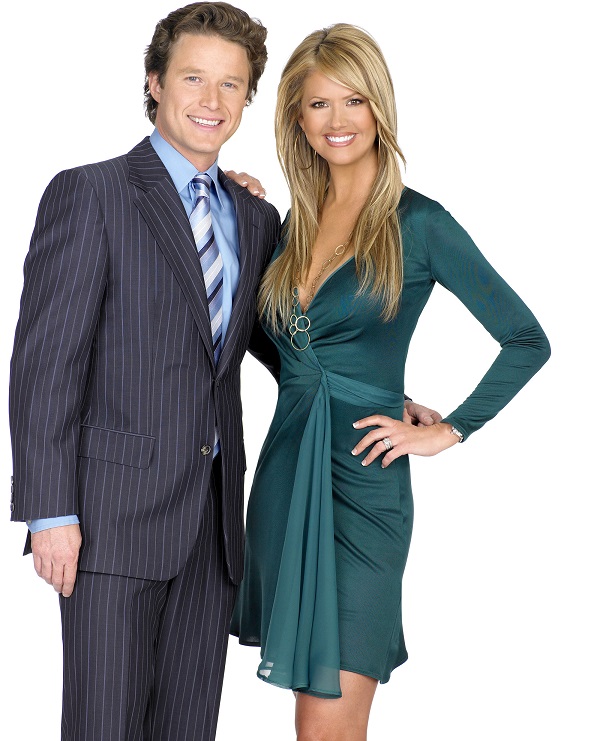 On the tape, Trump could be heard describing a failed attempt to have sex with an unnamed woman. But Access Hollywood addressed the footage after it was released, with host Natalie Morales claiming that it was Entertainment Tonight co-host O'Dell who Trump was talking about. Bush and O'Dell were both co-hosts on Access Hollywood at the time of the recorded tape.
"I moved on her and I failed. I'll admit it," said Trump. "I did try and f–k her. She was married."

"Whoa," Bush could be heard saying.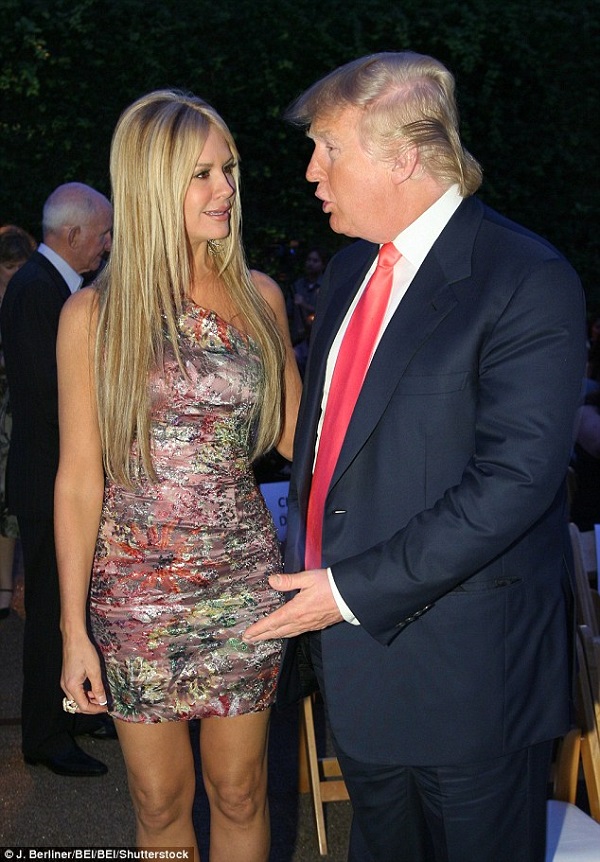 Trump continued in the video: "And I moved on her very heavily, … In fact, I took her out furniture shopping. She wanted to get some furniture. I said, 'I'll show you where they have some nice furniture."

"I moved on her like a bitch, but I couldn't get there. And she was married. Then all of a sudden I see her, she's now got the big phony t–s, and everything. She's totally changed her look."
Trump and Bush also went on to make vulgar comments about Arianne Zucker, an actress who was waiting nearby to bring them onto the Days of Our Lives set.
In a previous statement obtained by PEOPLE, Bush apologized for his comments:
"Obviously I'm embarrassed and ashamed. It's no excuse, but this happened eleven years ago – I was younger, less mature, and acted foolishly in playing along. I'm very sorry."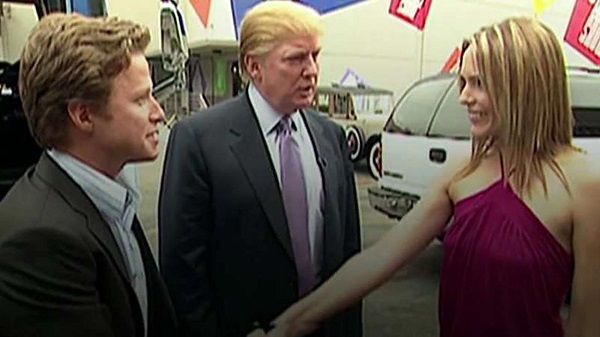 Just this week, Bush broke his silence about the leaked recordings in an interview with The Hollywood Reporter.
"Looking back upon what was said on that bus, I wish I had changed the topic," Bush, 45, admitted. "[Trump] liked TV and competition. I could've said, 'Can you believe the ratings on whatever?' But I didn't have the strength of character to do it."
Bush, who was fired from the Today show over the incident, added that the fallout was worse than he expected.
"I thought that we would work through it and we would address people, I put together an apology right away, the one you saw; I told people that I was ashamed and embarrassed. And I was. So in the beginning, I thought, 'OK, we'll go and own up to this moment," he said. "Then I got home, and it started to become apparent that [I] would not be returning [to the Today show]. It hurt a lot, and I fell apart."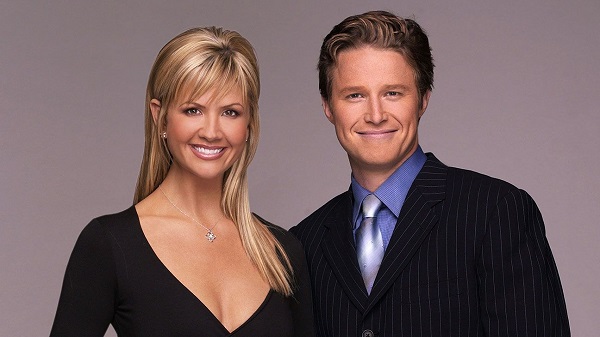 Short Bio on Billy Bush and Nancy O' Dell:
William Hall Bush is an American radio and television host, and a member of the Bush family that includes two former U.S. presidents and other nationally-known political figures spanning several generations.
Nancy O'Dell is an American television host and entertainment journalist. She is co-anchor of the syndicated entertainment news show Entertainment Tonight, having joined the show on January 3, 2011. In May 2013, she received an Honorary Doctorate of Humanities from Clemson University. – See more at…