Bindi Irwin and Robert Irwin Pay Respects to Dad Steve Irwin on his 16th Death Anniversary!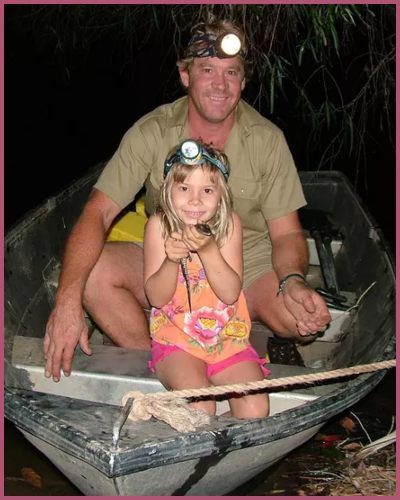 Bindi Irwin and her brother Robert Irwin paid tribute to their late father Steve Irwin on his 16th death anniversary.
The two shared some adorable throwback pictures to keep the legend's memory alive.
Steve's death anniversary also falls on the same day as Australia's Father's Day
---
Bindi Irwin and Robert Irwin remember their late dad Steve Irwin
Bindi Irwin and her brother Robert Irwin are keeping the memory of their late father Steve Irwin alive.
The Irwin cubs took to Instagram on Sunday to pay their respects to Steve on his 16th death anniversary. The day was extra special to them because it was also Australian Father's Day.
Robert, 18, shared a picture of The Crocodile Hunter star holding him as a baby and wrote:
"It's Father's Day today in Australia, and I am sending my love to those who are missing their dad today. I cherish all the good times with my dad and feel grateful to be able to keep his memory and legacy alive."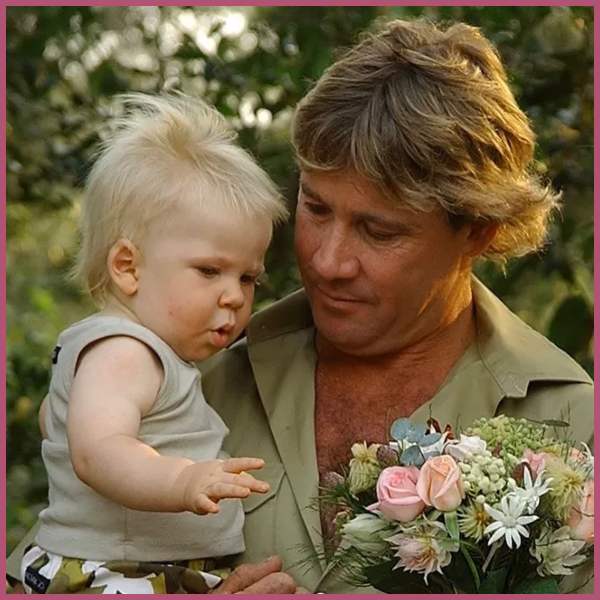 Bindi, 24, on the other hand, posted an emotional picture of herself holding a baby crocodile while sitting happily on a boat with her father. She captioned the picture:
"Grandpa Crocodile, I know you would've been the most incredible grandfather because you were such an extraordinary dad. Thank you for being an amazing guardian angel for Grace,"
Bindi married her husband Chandler Powell in 2020 and the couple welcomed their first child, Grace Warrior last March.
Also, Read Bindi Irwin Shared An Emotional Post For Her Father Steve Irwin's Birthday Who Would Celebrate His 58th Birthday!
Bindi named her daughter after her late dad
Bindi chose her daughter's middle name as a tribute to her dad who died at the age of 44 in 2006 after a stingray fatally stung him.
Explaining the reason behind her daughter's name, Irwin wrote:
"Our graceful warrior is the most beautiful light,"

"Grace is named after my great-grandmother, and relatives in Chandler's family dating back to the 1700s.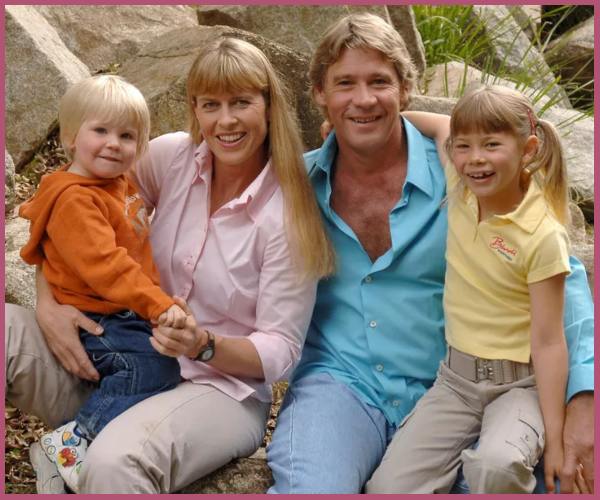 "Her middle names, Warrior Irwin, are a tribute to my dad and his legacy as the most incredible Wildlife Warrior. Her last name is Powell, and she already has such a kind soul just like her dad,"
Bindi also revealed that she plays her dad's documentaries for her daughter to watch and learn about him.  She also explained that her dad's passion for life and facial expressions really captivates her.
Bindi sees a part of her dad in her daughter and thinks they both share many similar traits.
Terri Irwin, Steve's widow never remarried after his passing. On their 30th wedding anniversary in June, she paid him a tribute by saying:
"I married this incredible bloke 30 years ago today. What an adventure! Love and legacy live on."
Also, Read Terri Irwin Remembers her Late Husband on their 30th Wedding Anniversary!