BiP's Greg Grippo And Victoria Fuller To Get Married! Wedding Details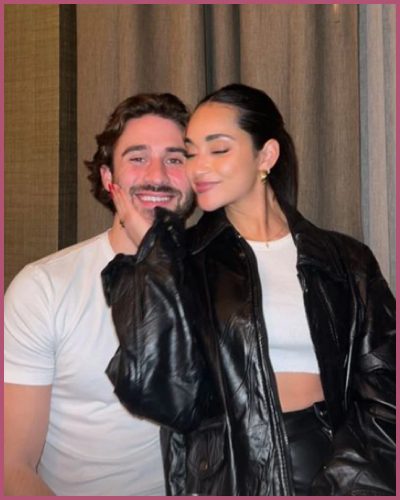 The 'Bachelor in Paradise' Stars Greg Grippo and Victoria Fuller is very much in love!
The couple moved in together after just a month of dating.
They are expected to exchange wedding vows soon.
---
Greg Grippo and Victoria Fuller went Instagram official on Thanksgiving
Greg Grippo and Victoria Fuller went Instagram official on Thanksgiving. After their relationship was revealed earlier, the couple made their relationship public on the social media site.
The pair were seen kissing and cuddling while hanging out in what looks to be an art gallery in a clip shared by Greg. Following that, Victoria also shared a few pictures while they were in a car on her Instagram Story during the holiday party.
Grippo explained that they met through mutual friends and developed a friendship before it turned into romance.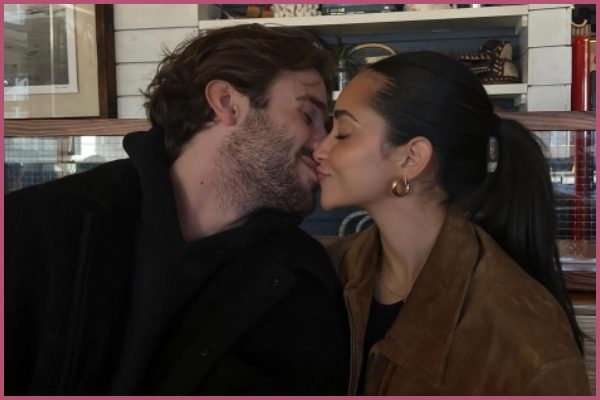 Also read: Logic and wife Brittney Noell are expecting their second child together
After a month of dating, the couple decided to move in together
After just a month of dating, the couple decided to move in together in Nashville where Fuller lives. In a joint interview with "The Viall Files w/ Nick Viall", Grippo said,
"It's Nashville for us. I think that's the step that we're taking right now is moving in together."
Victoria, who already lives in Nashville, revealed that Gregg recently traveled to Boston and met some of her family members before meeting her parents. Moreover, she also revealed that they spent Christmas in Jersey with relatives of Gregg.
In the interview, Gregg also talked about the importance of getting along with each other's families. He said,
"I want her to be super involved with them, and I want to be able to love hers."
Are Greg Grippo and Victoria Fuller getting married?
Marriage is definitely on the cards for Fuller and Grippo, both 29. The couple believes they are one another's "person".
When asked about marriage on the podcast, Greggo said:
"We could be in the same room for days on end and really not get sick of one another and we're growing day by day. I see it going that route [of marriage]. "I want that. I know that's important to her. I want to be able to take that step with her."
Victoria, in an interview with E! News, also admitted that she is very excited for what is to come in the future for them as they are very happy right now and are already thinking about having babies!
She explained:
"Greg and I are very, very happy right now. We are just enjoying being able to finally be together."
The former 'Bachelorette' star added: 
"We don't know what the future holds, but maybe it's a bunch of Grippo babies. We'll see!"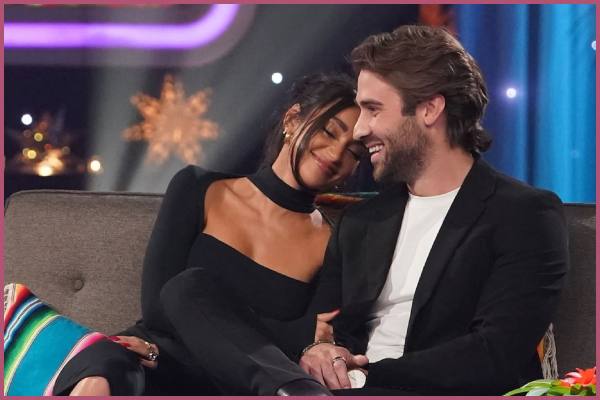 Victoria was formerly engaged
In July 2022, Victoria got engaged to Johnny De Phillipo after meeting in BiP's 8th season. But, it didn't end up on good terms for the couple. In November 2022, they confirmed their post-engagement breakup and Johnny revealed:
"In that timeframe of stepping out from filming to that one month of being engaged, I started to feel not good enough for her. And then, you know, we started arguing…and then rumors started surfacing and I really wanted to trust her, but I don't know."
Moreover, he also accused Victoria of cheating but she denied saying,
"I know you know that to not be true. I think it's very easy to blame another situation and other people for us not working out.…What is the appropriate amount of time to move on when you called me a f *****? Not only that, you said, 'You don't cook, you don't clean, what do you provide to a relationship as a woman?'"
It was in the same episode she revealed that she was now with Greg.
Also, read: Why Did The Bachelorette's Michelle And Nayte Split? Breakup Reason Explained!