The Second Birthday Party Of Kylie Jenner's Daughter Stormi Webster Will Make Your Jaw Drop!
Stormi Webster is the daughter of young billionaire, Kylie Jenner, and American rapper Travis Scott. No doubt, she has experienced extravagant life since her birth. Every celebration in the Kardashian is always out of the box and grand. The second birthday of Stormi is something you want to know about.
Grand 2nd birthday of Stormi Webster
The adorable daughter of Kylie Jenner and Travis Scott celebrated her second birthday on February 1. She had the lavish birthday themed party. Kylie shared a glimpse of the birthday of her daughter on her Instagram story, Saturday evening. The little one and her friends experienced three themes: Trolls World, Frozen World, and Stormi World.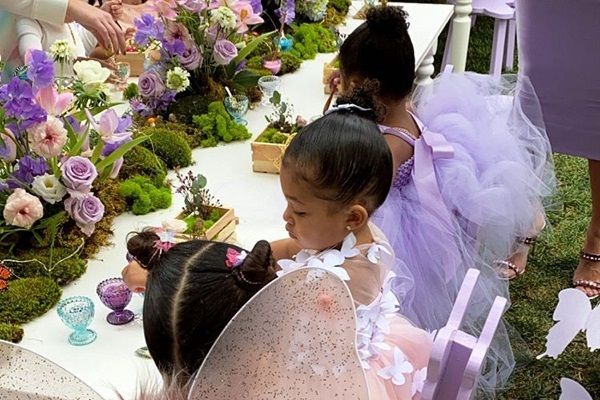 There is no second guess that the party was grand and lavish as Kylie had to make the customized map so that the guest won't get lost. Prior to the party, she also shared the sneak peek to the gift wrapping section of the birthday. The mom gushed for the birthday of her daughter on the Instagram story writing:
 "I can't wait for my baby to wake up in the AM."
Sweet tribute for the birthday girl
Stormi's mama Kylie posted a sweet tribute on the occasion of the second birthday. She went to her Instagram to write about her daughter for her special day. She shared a series of snaps of her daughter with the adorable caption which reads:
 "And just like that she's two, happy birthday to my Stormi. "February 1st 4:43pm the moment my life changed forever. We were meant for each other stormiloo."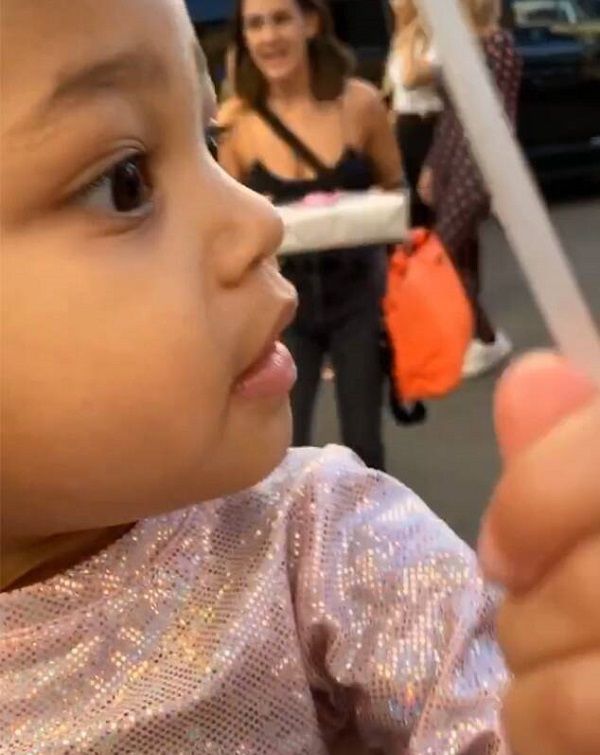 Another tribute came from her grandmother Kris Jenner. She shared a sweet tribute for her granddaughter on her Instagram saying:
"Happy second birthday to my beautiful precious Stormi. You are such a bright light and so full of joy and song. Your smile and energy light up a room… I cherish every moment we spend together, what a huge blessing you are!! You are such a huge part of my heart and I love you to the moon and back!!!!! Xoxo Lovey. #HappyBirthdayStormi."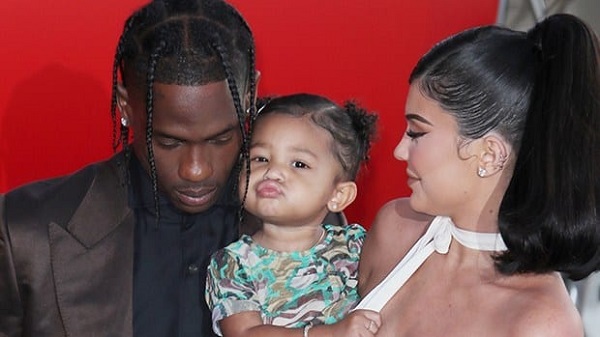 Stormi is having an amazing week on her second birthday which holds lots of celebrations. Last weekend, Kardashian-Jenner sisters shared a butterfly themed party which was both for Stormi and Kylie Cosmetics Stormi Collection. Earlier this week, she had a beautiful moment where Travis and Kylie came together to celebrate the birthday of Stormi on Disney World.
You may also read- Clint Eastwood talks about being a neighbor of Ellen DeGeneres and his 90th birthday
More About Kylie Jenner
The famous American reality Television star is a socialite, model, and fashion designer. Kylie Jenner gained the stardom through her Kardashian family and appearing on the immensely popular show "Keeping up with the Kardashians". In 2015 Kylie also launched her own cosmetic line named" Kylie Cosmetics" which was a massive success. She is a social media star with millions and millions of followers. See more bio…
You may also read- Ex-wife of Tom Cruise, Katie Holmes throws a birthday party to her child for her 11th birthday
Source: Hollywood Life, Instagram, E!Online, Hollywood Gossip