Bisexual Bella Thorne: her fake online video and her budding 'romances' – Find all that here!
Bella Thorne's viral video
A video is currently going viral on the social media about American actress, Bella Thorne, 22. It ha shown a lady claimed to be Bella Thorne masturbating. Bella Thorne has laughed off this new scandal of her life.
She has expressed her surprise that her viewers and fans thought that it is her in the video. Bella Thorne has said that the video is totally fake.
While denying that it was her in the video, Bella Thorne said that she does not masturbate like what is shown in the video.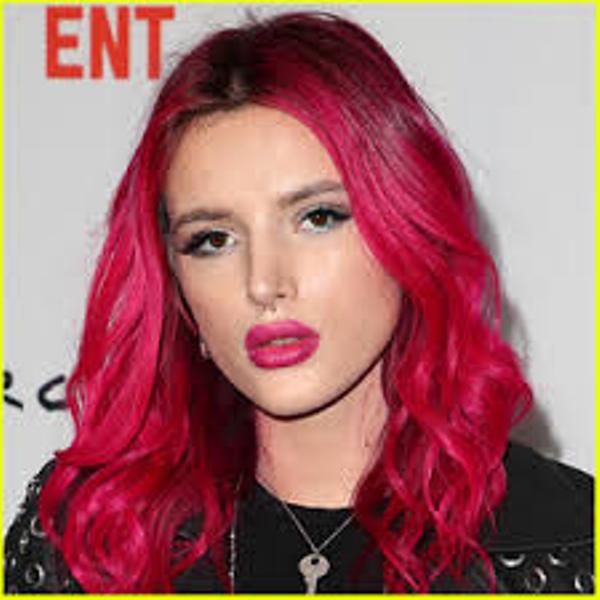 But this red-haired actress was also disturbed by the fact that the maker of the video has belittled her father in it.
The lady who claims to be Bella Thorne in the video is heard saying:
"I really needed a father."
Bella Thorne tweeted on it.  She said:
"The worst part of this video is them making fun of the fact that I lost my father,"
Bella Thorne's father, Reinaldo Thorne had met with a motorcycle accident and expired in 2007. Bella was only 9 years old when this tragedy took place.
However, Bella Thorne garnered the support of her fans during this hour and they bestowed her with love,  more so after her responding tweet.
Bella's time with Scott Disick
Bella Thorne's name has been splashed onto the dailies and glossy magazines due to her repeatedly been spotted with the sex addict and womanizer Scott Disick, 37.
Kourtney Kardashian's ex Scott Disick was seen with Bella Thorne in Cannes in May 2017. Scott has been seen with a number of pretty girls of late.
Bella Thorne was angry at it in the start but Scott seems to have managed to get her calm with a bouquet of roses and an apology.
Bella Thorne has denied any sexual links with Scott but both have been sighted at multiple places alone.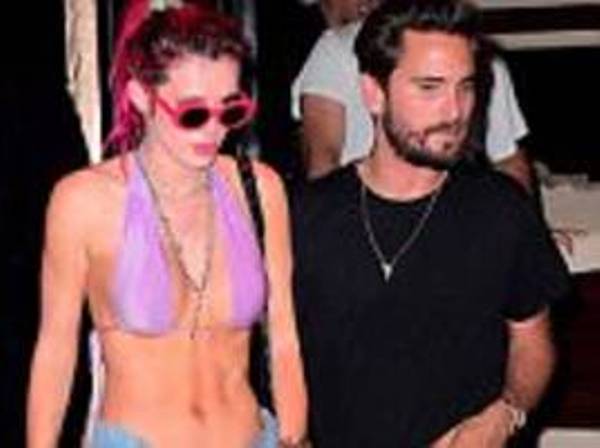 On 17th July 2017, the duo was at NYC's Catch Rooftop. Both left the place separately and headed to Avenue Nightclub where they were till 4 in the morning.
On 18th July, the couple was again seen at Vandal Restaurant, New York. Bella Thorne was in a purple string bikini with red sunglasses, a blue denim jean jacket tied around her waist, and had worn loose pants. It is also known that the two have been FaceTiming of late.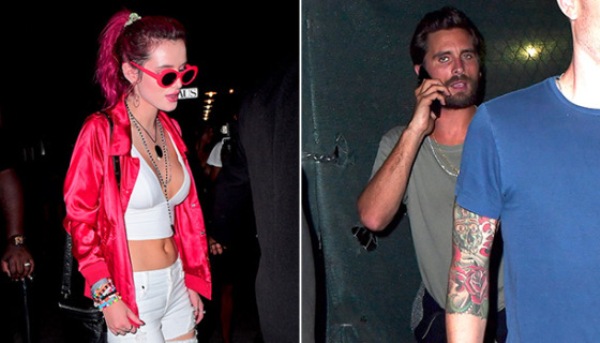 You may like to read Bisexual Bella Thorne opens up about her abrupt breakup with boyfriend rapper Mod Sun in April 2019!
Bella with Blackbear
On 19th July 2017, Bella returned to Los Angeles from NYC. The next day, Bella was seen planting a kiss on rapper Blackbear's shoulder.
Blackbear had a cigarette in his hand. The two were chatting but Bella could not keep her hands off Blackbear's body.
At one point, she was seen placing her head on his shoulder. She had a bright pink bikini top over which she had worn a black shirt.
She did not have much makeup and had worn star hoop earrings, necklaces, and a jewelry in the nasal septum.
Blackbear, 29 was in black and white sleeveless shirt with orange cap and sunglasses.
Last month, Bella was at Filmore, NYC holding Blackbear's hands before his performance. Just a few days back, Bella had uploaded a picture on her Instagram of herself and Blackbear on a couch. She had buried her face in his right shoulder.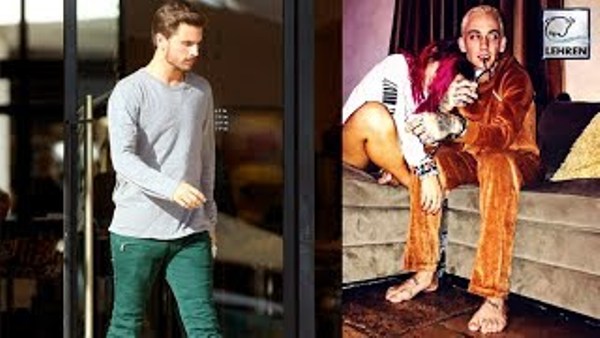 Paparazzi has been keeping a close watch on Bella's ever move.  But things look very confusing. It is unclear whom she is dating.
On 23rd August 2017, Bella had tweeted that she is bisexual. So presently one is not sure what is going on in Bella Thorne's mind!
Who is her love interest? Or is it that she too is undecided? We will have to wait and watch!
Also read The bisexual Bella Thorne makes it Instagram official that she has a new girlfriend! Is she still dating boyfriend Benjamin Mascolo?
Short Bio on Bella Thorne
Bella Thorne is a young American actress best known for her role as Ruthy Spivey on the television film My Own Worst Enemy (2008). She is also widely recognized for her lead role as CeCe Jones on the Disney Channel series Shake It Up (2010-2013). More bio…