The bisexual Bella Thorne makes it Instagram official that she has a new girlfriend! Is she still dating boyfriend Benjamin Mascolo?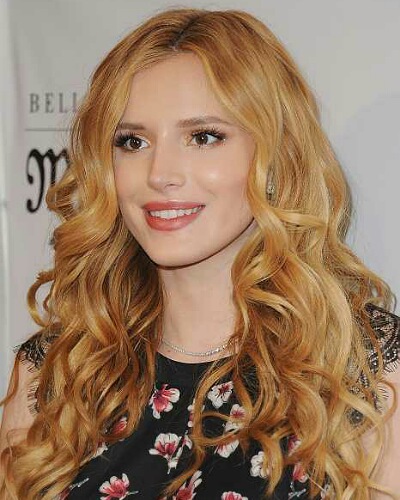 Bella Thorne has never tried to hide her bisexual romances. She has openly dated men as well as women in her life and also shared the news, of her various relationships and splits with her fans on the social media. Now, after her breakup from girlfriend Tana Mongeau and boyfriend rapper Mod Sun, she has quickly replaced them with new ones. Let us pick up the latest of her love life.
Bella Thorne and her revelation of her new girlfriend
The model Bella Thorne shared with her social media followers her new girlfriend. This Sunday 6 October 2019, Bella Thorne uploaded pictures on her Instagram of herself rolling in bed with a new girl. None of the pictures revealed the pictures of the new girlfriend.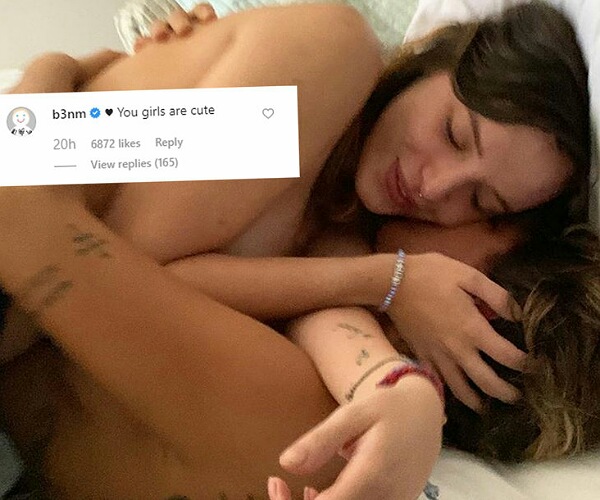 In fact, her face was covered and hence her identity was kept a secret deliberately. But Bella was eager and excited to let the world know about her new girlfriend. Hence the photos on her Instagram. Bella captioned these pictures:
"She's very cute … first girl I have dated that's camera shy,"
Bella Thorne and her boyfriend Benjamin Mascolo
After seeing the pictures of Bella Thorne with the new girlfriend in bed, people wondered whether she has split with her boyfriend after Mod Sun, Benjamin Mascolo. But it appears that she is still dating Benjamin and has not ended her romantic relationship with him.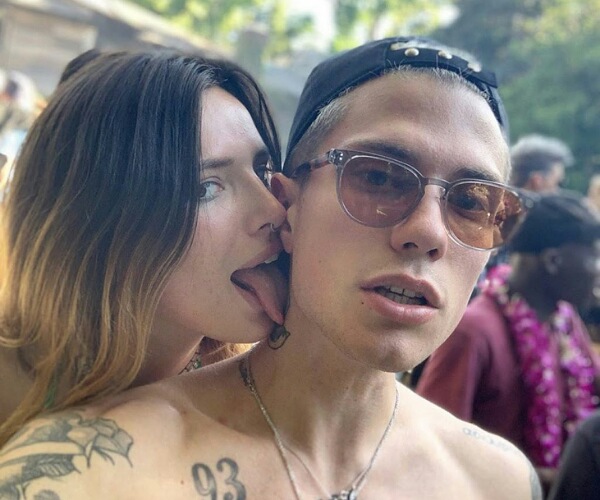 This is so because Benjamin had also put in his comments on Bella's new post. He wrote:
"You girls are cute,"
Bella has been dating Benjamin since earlier this year after her public breakup with Mod Sun. But Benjamin hails from Italy and lives there. Hence while at home in the USA, Bella is probably looking for love there too.
The other relationships and problems of Bella Thorne this year
Bella had a very emotional year 2019. She was, dating YouTuber Tana Mongeau and rapper Mod Sun simultaneously. But she ended with Tana in April 2019 and later also with Mod Sun. Tana got engaged and later married to fellow YouTuber Jake Paul.
She was victim of a nude photo hack but nullified the act of the hacker by herself uploading the nude pictures on her social media. Later, she had a feud with Whoopi Goldberg.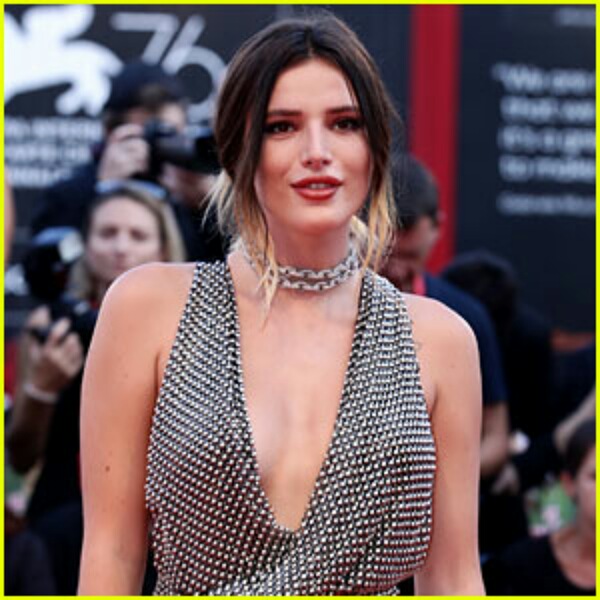 But now there is some better things happening in her life. She directed the adult film Her and Him. She won the Pornuub's Vision Award for it. But after all the drama in her personal life, Bella is now genuinely happy. She is doing a successful comeback in both her professional and personal life. Hood luck to her for it!
Short bio on Bella Thorne
Bella Thorne is a young American actress best known for her role as Ruthy Spivey on the television film My Own Worst Enemy (2008). She is also widely recognized for her lead role as CeCe Jones on the Disney Channel series Shake It Up (2010-2013). More Bio 
Source: TMZ