Bisexual Cara Delevingne confirms her much-speculated lesbian relationship with Ashley Benson!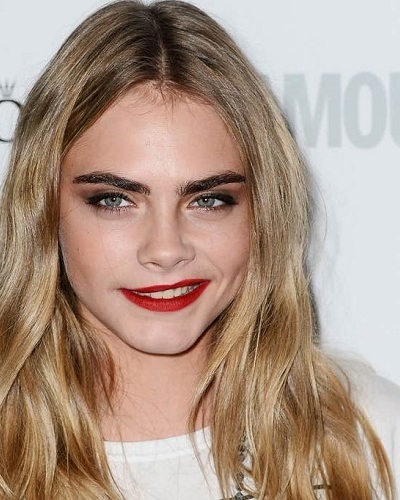 It was just a few days back when Cara Delevingne shared a steamy short video with her followers on social media about her kissing Ashley Benson. She has now clarified on it and revealed that she and Ashley are in a relationship since the past one year!
Cara Delevingne opens up about her romance with Ashley Benson
Just three days back, Cara put up a video on her social media for her fans. In the video. Cara is seen drawing Ashley towards herself and then planting a passionate kiss on her. Now, the model has opened up about that kiss and her romantic relationship with Ashley. Her fans were suspecting that Cara is in a lesbian relationship and now it has been confirmed.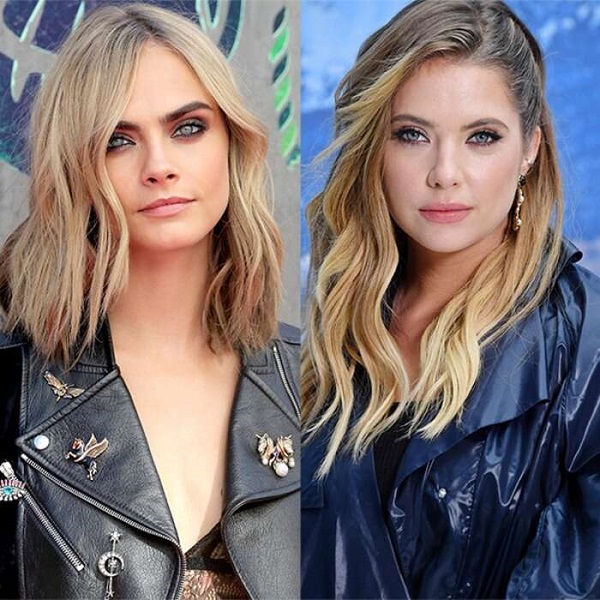 Cara, 26 told E! News that she has uploaded that video clip in order to honor Stonewall Riots' 50th anniversary and to mark her one-year relationship with Ashley. She said:
"I don't know because it is Pride, it's been 50 years since Stonewall happened and I don't know. It's been just about our one-year anniversary so, why not?"
Cara Delevingne does not completely confirm her relationship
Cara said that she is in a relationship for a year with Ashley, 29. But yet she did not want to put any title to it. She did not want to make it completely official. She said:
"Sure, I don't like the official thing, but it's a little something."
This was all before the TrevorLIVE Gala on Monday.
Cara Delevingne and her honor at the TrevorLIVE Gala
Cara has been putting in a lot of efforts to end the increased suicide rates amongst the LGBTQ community and especially the youth. She has been supporting the Trevor Project and its mission. For her great work for the Project, Cara was on Monday honored with the Hero Award.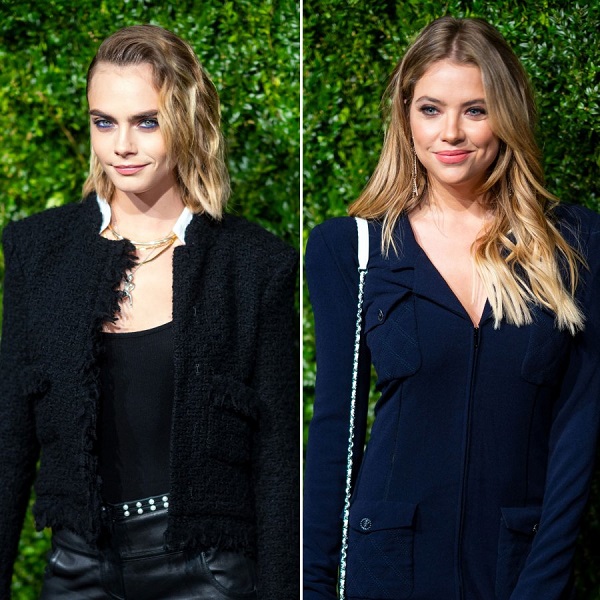 Jonathan Van Ness of Queer Eye fame and Antoni Porowski introduced Cara and after that, she took the stage. Cara then delivered an acceptance speech. In the speech, Cara talked about her work and also lovingly thanked her girlfriend Ashely for her constant support to her in this work. She said:
"I also have another very special woman in this room to thank and you know who you are." 
She further told the audience:
"She's oen of the people who help me love myself when I needed it most and I really needed it. She showed me what real love is and how to accept it, which is a lot harder than I thought." 
Cara then concluded her acceptance speech by calling Ashley by her nickname. She said:
"I love you, Sprinkles."
Ashley Benson captures the moment on her camera
Ashley was very much in the audience to give her support to her girlfriend Cara. From there, she recorded every moment of the time that Cara was on stage. She then made a video of it and posted t on her Instagram Stories. She captioned it:
"Love you @caradelevingne proud of you @trevorproject."
Ashley also posted on her Instagram Stories Cara's singing performance with British singer Will Heard which was in the evening,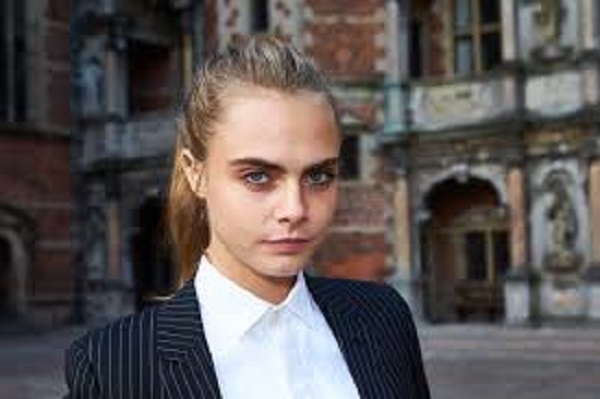 It was on 14 August 2018 that actress Ashley was picturized kissing model Cara at London's Heathrow Airport. After this, the couple has shared a lot of close moments on their social media. They are in full support of each other's work. Prior to this, Cara had dated rocker St. Vincent but they split in 2016. She has been open about her fluid sexuality.
Short Bio on Cara Delevingne
Cara Delevingne is an English fashion model and actress. As an actress, he is famous for her roles as Margo in the 2015 film Paper Towns, Mermaid in the 2015 film Pan and Enchantress in the 2016 film Suicide Squad. She won the "Model of the Year" award at the British Fashion Awards in 2012 and 2014. She was ranked #10 on Maxim's Hot 100 of 2014 list. More Bio…
Source: PEOPLE