The bisexual YouTuber Jeffree Star is probably collaborating with Cardi B for his next album!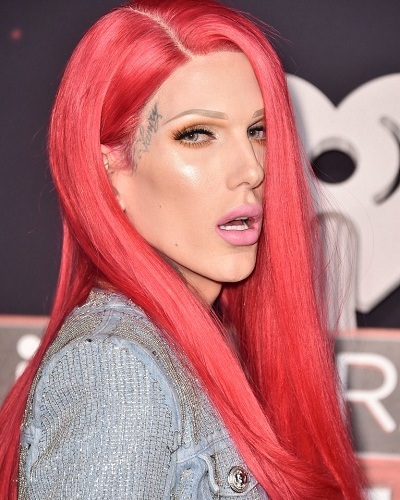 YouTube personality from the US Jeffree Star who is famous for his makeup videos
She is probably collaborating with Cardi B for his second album which is yet unnamed and has no set release date as yet
---
Jeffree Star's sophomore album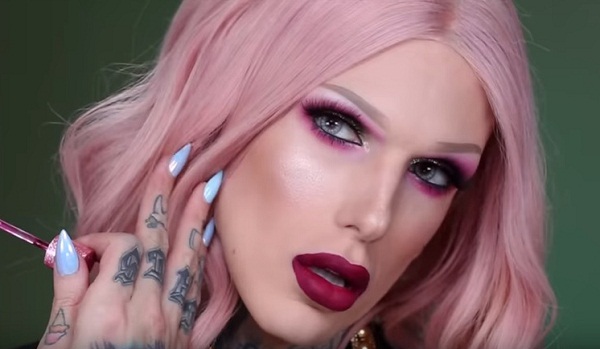 There is a buzz about Jeffree Star's second upcoming album and people have gone into speculation mode about his possible collaborator.
There have been various rumors related to it and people are also talking about the producer being SOPHIE. But Jeffree has not said anything directly or made any announcements on it.
But papermag.com probed into his social media accounts and found a particular tweet that they thought might be the clue to his next album's collaborator.
When one fan requested Jeffree Star to collaborate with Cardi B and said that they would love to see the two together in a video, musician Jeffree answered:
"Or maybe on my next album."
Omg i wanna see @JeffreeStar and @iamcardib in a video together. Can you say #Iconic?

— Scum Kay (@Sierynn) August 6, 2018
This is a recent tweet and with all probability, it looks like Jeffree Star was talking about his to-be-released album. It is also known that Jeffree is a big fan of Cardi B and had tweeted support for her Finesse which was in collaboration with Bruno Mars.
Bitch this song is everything ? Cardi B. did that!!!!! pic.twitter.com/bmzagiqFkU

— Jeffree Star (@JeffreeStar) January 4, 2018
There has been no announcement or confirmation coming from the side of Cardi B as well. She has just announced her first show after her pregnancy at Mala Luna Festival. She had earlier canceled her fall tours with Bruno Mars.
Jeffree Star's previous and debut album
Jeffree had released his first album in 2011 and it was titled Beauty Killer. He had re-released a version of the single of this album which was called Lollipop Luxury in which Nicki Minaj had featured.
Jeffree Star's fans are eagerly awaiting the release of his next album. He is a YouTube star with more than 9 million subscribers on it.
More on the other aspects of Jeffree Star

Jeffree, 32 loves all the attention and love he receives through his YouTube channel and cosmetic range. This beauty influencer is particularly famous for his luxurious lifestyle, expensive taste, and the various makeup tutorials he posts on his popular YouTube channel.
He has his own cosmetics line which initially started as a lipstick range and went on to include eyeshadow palettes, highlighter, and even clothing.
Jeffree is known to have started small and used to be an icon in MySpace before capturing other social media arenas such as Instagram and YouTube.
His business is not limited to cosmetics and he has 10 other businesses including a marijuana firm and a home building company. He has also launched a YouTube 5-part series with Shane Dawson called "The Secret World of Jeffree Star".
Jeffree Star's controversies and feuds
Jeffree has always been a controversial guy. He has entered into several feuds over the years. Off late, he seems to be avoiding the paparazzi for reasons best known to him.
He has recently had a feud with a Filipino YouTuber Michelle Dy who named her channel MD Approved. Jeffree was angry and upset with this title which was in line with his Jeffree Star Approved.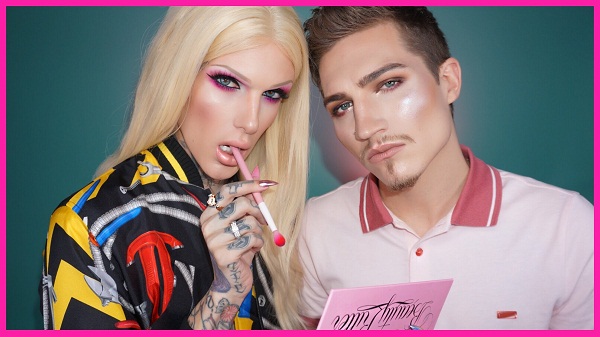 He wrote on her page:
"You're full of complete s***, Stealing my 'Approved' series and trademarked title is pathetic…but that's what boring unoriginal people do. My lawyer will reach out to you shortly. 'Jeffree Star Approved' is copyrighted in America."
He has been nicknamed as Jeffree Racist Star for his racist slurs in his old videos. Jeffree had also had a fight and is not on talking terms with his BFF MUA Manny.
He is known to be bisexual and his current boyfriend is Nathan Schwandt who has been accused of forming a relationship with Jeffree for his money.
Credit papermag.com