Blac Chyna copied Kim Kardashian Met Gala Look 2022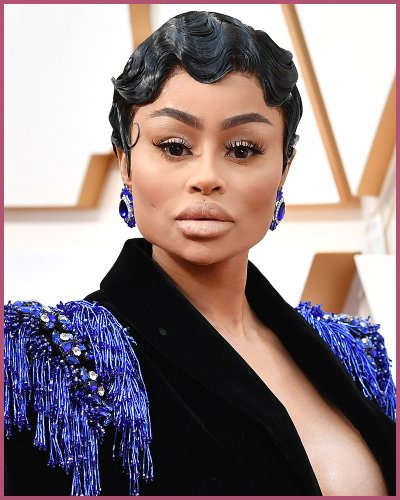 Blac Chyna replicates Kim Kardashian's iconic Met Gala 2022 look of Marilyn Monroe.
After losing the case Chyna is now seeking attention in one way or the other.
On May 4, 2022, Chyna uploaded a video where she dressed like Kim Kardashian's sparkly dress with similarly blonde hair.
---
Keeping up with Kardashians or copying Kim? What is Blac Chyna up to after losing a $108 M case with the Kardashians for ending her show 'Rob and Chyna' franchise?
Blac Chyna tries Kim Kardashian's Met Gala 2022 look
Dressed like Kim, not original though!
Blac Chyna came out with a recent IGTV video on May 4, 2022, Wednesday copying Kim Kardashian's Met Gala 2022 look.
This year Kim wore the Iconic dress of Marilyn Monroe, which she wore while wishing Happy 45th Birthday to President John F. Kennedy.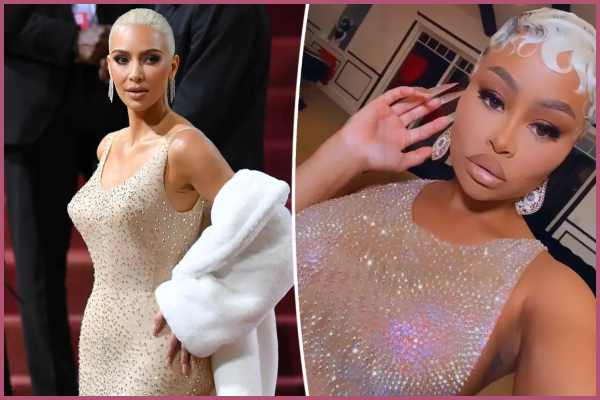 Instagram Reacts on Blac Chyna looks
Blac Chyna has amassed over 16.4 M followers on her Instagram account @blacchyna. Now her Instagram is flooded with reactions to her recent video copying Kim's look.
Fans are parting ways either praising Chyna for the guts or outraging her stupidity. Some relate it with her $108 M demand,
"So you have a go fund me set up? You look nowhere close to being in need of money. Stop taking the little person's money and go earn it yourself like the rest of us!"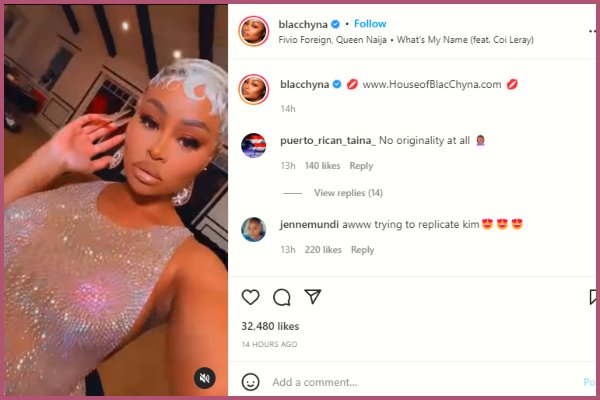 Meanwhile, the others added,
"I find it alarming how obsessed you seem to be with them. Mental health is no joke."
The comments did not stop to this point,
"Oh dear how much you owe the legal team, you were never going to win against Kardashians, and your mom doesn't do you any favors, she made things a lot worse."
Another harassing comment popped out,
"Still sucking off the Kardashian fame I bet if Kim wore purple to the gala you would be sitting in purple right now who has your daughter today oh that's right……."
Also, Read Kim Kardashian Wears Marilyn Monroe Iconic Dress At Met Gala 2022
Chyna vs The Kardashians
The reality TV star Chyna, 33 lost her trial against the Kardashian-Jenner family on May 2, 2022, the same day as Met Gala 2022 event.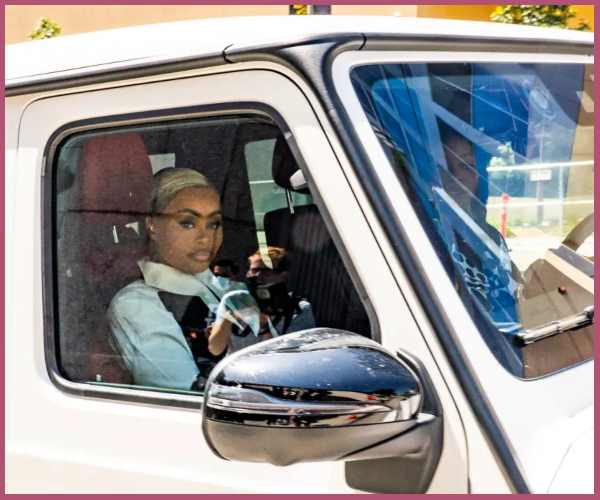 The court case of Blac Chyna Vs The Kardashians came to an end after a two-week trial. The jury of 12 men and women with majority votes declare the verdict that Chyna gets no compensation of $108 M that she claims.
Also, Read Blac Chyna Loses $108 Million Defamation Case Against The Kardashians.