Blac Chyna Revealed Her Illegal Silicon Butt Injections were So Lethal That They Could Have Killed Her!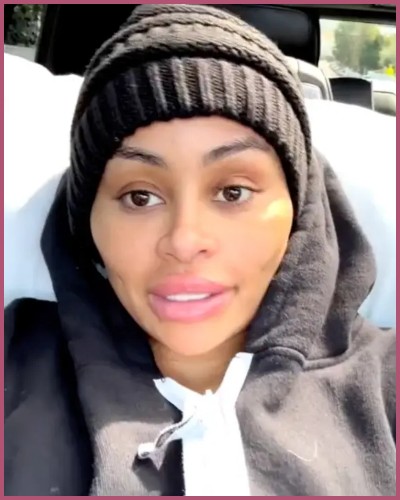 Blac Chyna revealed how thankful she is for surviving the fake butt injections.
The American stripper told fans that she had the fake butt injections for over 15 years.
The reality star revealed that she first received the injections when she was just 19.
---
Blac Chyna gets candid about her fake butt
Blac Chyna is sharing her experience of surviving 15 years with illegal silicon in her buttocks.
The former stripper, 34, sat down for an interview with Access Hollywood on Tuesday where she revealed that she received her first injections when she was only 19.
The reality star explained of her injector,
"This is a regular person that's doing it,"

"They're giving whatever it is substance that they're doing and giving it to you. They're not gonna tell you, 'Hey, you know, you could possibly die.'"
Chyna, whose birth name is Angela White detailed the very harmful and scary complications she suffered as a result, saying "rear end would get super inflamed," "really, really hard and really hot."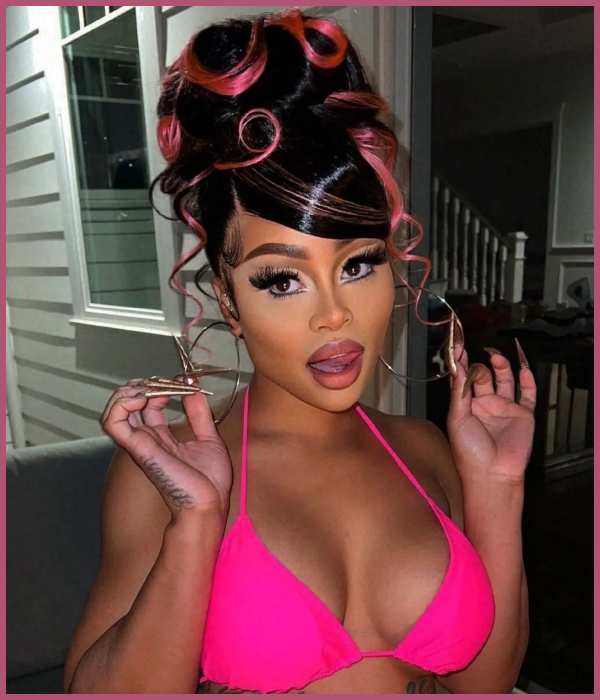 But after experiencing a spiritual awakening and getting baptized in May 2022, the former Rob & Chyna star reversed as many of her cosmetic surgeries as possible.
Chyna's plastic surgeon, Dr. David Matlock revealed that he spent eight hours revealing the silicon from her butt. He also noted that she's fortunate that she didn't suffer from serious side effects of the implants.
Angela said in her interview,
"You know how many CCs [cubic centimeters] I took out? 1,250 CCs,"

"A 2-liter Coke bottle all in my booty."
Chyna revealed that after the silicon was removed, she dropped 10 pounds and immediately felt like a new person.
The mother of  two gushed,
"I see beauty. I see wisdom. I see myself,"

"I feel good about it, too."
Also, Read Blac Chyna Shares Sweet Sibling Bonding Photos of Daughter Dream and Son King Cairo!
Chyna is now on terms of repairing her relationships
At her young age, the reality star has had five breast surgeries, gotten liposuction thrice, and uncountable facial fillers, which she has started dissolving.
Now, Chyna is also getting rid of her long, acrylic nails. She started the painful laser process for getting rid of any tattoos that contain demonic symbolism.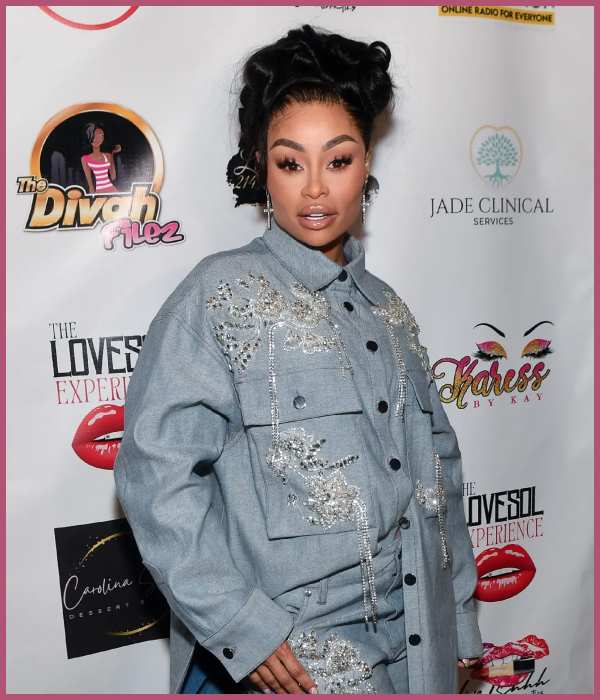 White also chose to delete her OnlyFans account for the sake of her children: King Cairo, 10, whom she shares with rapper Tyga, and daughter Dream, 6, whom she welcomed with Rob Kardashian.
She recently spoke on The Jason Lee Show, saying,
"I'm just changing everything about me,"

"It's a dead end. All that stuff is a dead end, and I know that I'm worth way more than that."
While Chyna also had bad blood with the fathers of their kids, she is now focusing on having positive vibes as she co-parents.
After an unsuccessful attempt at suing Kim Kardashian last year, she is now showing support for the Kardashians.
Also, Read Blac Chyna is Ready to Participate in Celebrity Boxing Match!