Blac Chyna is Ready to Participate in Celebrity Boxing Match!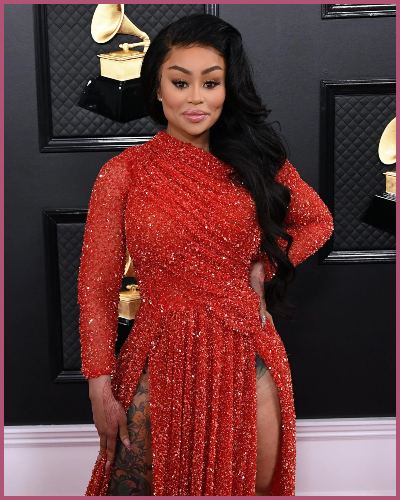 Blac Chyna is once again in news after being defeated by the Kardashians.
The ex of Rob Kardashian is all set to sign up for a boxing match against Alysia Magen on June 11.
Chyna got in a fight with Sequoya King after drinking all night.
---
Blac Chyna to compete against Alysia Magen. Can she win?
Blac Chyna is ready to participate in a boxing competition after losing the battle with the Kardashians.
Celebrity Boxing confirmed on its Instagram page that Chyna will be against Alysia Magen at the ring the next month.
The picture of Chyna, 34, and Mayne was put up staring at each other down like they were already ready to fight. The picture also shows the ladies being held apart by Celebrity Boxing CEO Damon Feldman.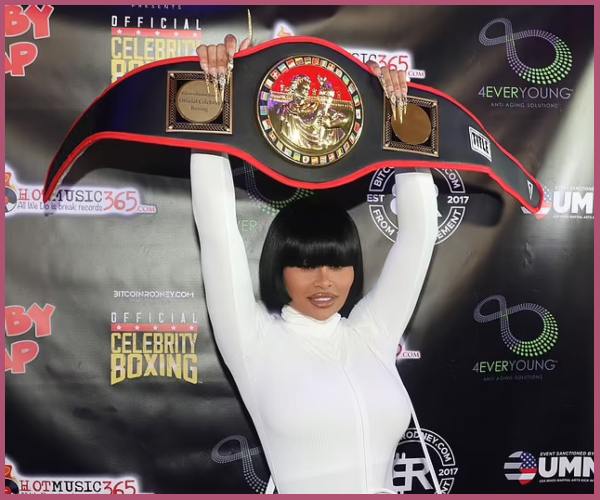 Chyna attended the press conference of the fight show where she posed with a championship belt in her hands.
Blac and Alysia are ready to face each other at the Charles F. Dodge City Center in Pembroke Pines, north of Miami.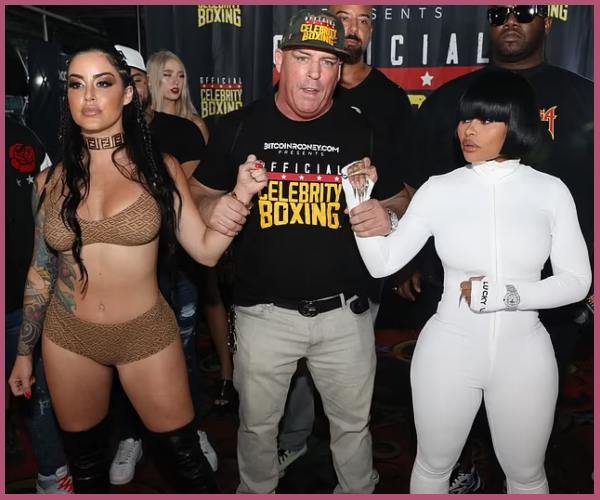 Also, Read Blac Chyna Case Update! Threatened to Kill Kylie Jenner And Kill Fee
Blac Chyna faces another legal trouble for assaulting her friend
Blac Chyna is currently facing another legal trouble for charging one of her friends, Sequoya King. The American model got into a drunken fight with her friend about losing her $100 million lawsuits against the Kardashians.
The victim, King, told that Chyna kicked her in the stomach while they were drinking outside a club in Los Angeles on Friday night. This happened just four days after Blac lost her legal battle against the Kardashian family in court.
Sequoya also exposed Chyna for asking fans to donate $4,00,000 to her during her legal fight with the Kardashians while she herself owns expensive cars and lives in a $4.7 million house.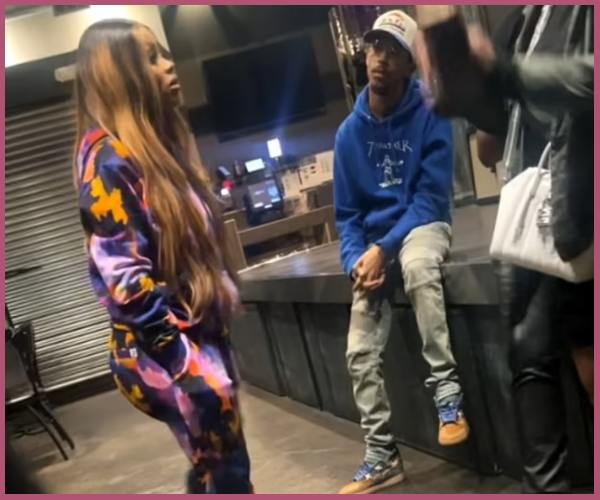 King said that Chyna's food started switching after drinking. She revealed that Blac insulted her all night and became paranoid once she realized that she was being filmed.
She revealed:
'We're going back and forth for three or four minutes. I felt like I was in an episode of [reality show] Love and Hip Hop. She's calling me names, I'm calling her names. So I hit her where it hurts. I told her: 'You're being a really nasty person to me right now. And that's why you did not win your lawsuit. Because you're a very nasty person.

'When she heard that, she charged towards me. She kicks me, right in my stomach. I stumbled back, I got knocked down.'
King further said that onlookers separated the women from each other and she filed a police report against Chyna in the morning.
Also, Read Pete Davidson, 28 shows up to support girlfriend, Kim Kardashian on final day of Blac Chyna's defamation trial