Split alert! TikTok stars Blake Gray announced his split with Amelie Zilber after two years of dating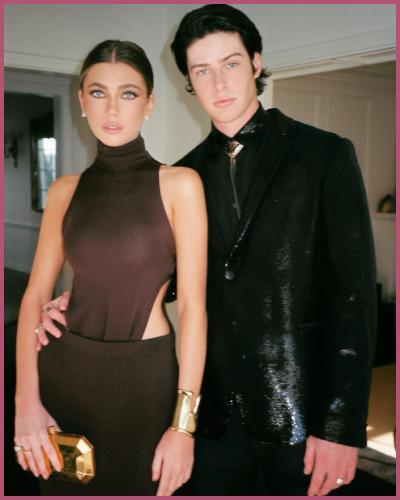 TikTok stars Blake Gray and Amelie Zilber have split up after two years of dating
On March 4, the 22-year-old social media influencer shared the hurtful news in a joint Instagram post
A day after their break-up announcement, Amelie posted an emotional TikTok video explaining the reasons behind her split from fellow influencer Blake Gray
---
Blake Gray and Amelie Zilber have announced Break up
TikTok stars Blake Gray and Amelie Zilber are no longer a romantic couple. On March 4, the 22-year-old social media influencer shared the hurtful news in a joint Instagram post, revealing,
"To all of our followers, Amelie and  I want to express our deepest gratitude for your unconditional support and love these past 2 years. Though we are no longer together, we still love each other so much."
The statement continued,
"We will always be there for each other and look fondly on the love we shared. No one is at fault, and we came to this decision mutually. Thank you for respecting our wishes for privacy and allowing us time to heal."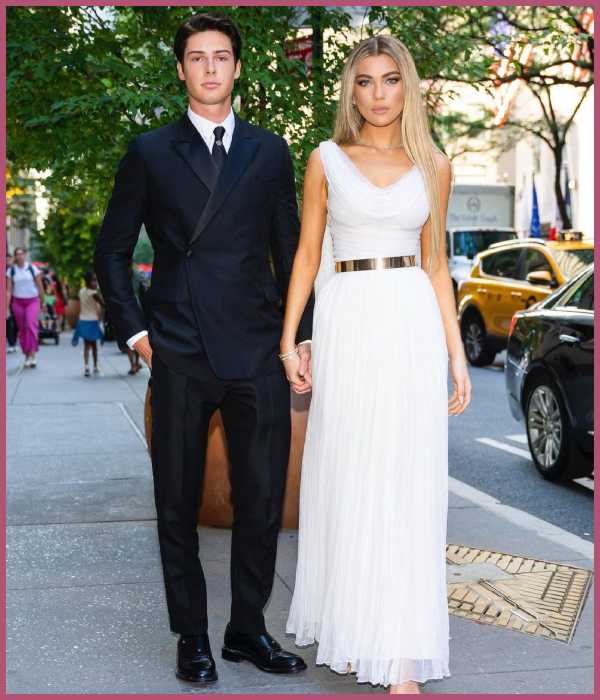 Also read Split alert! TikTok star Tinx announce her break up with boyfriend Sansho Scott 
What's the reason behind Blake Gray and Amelie Zilber's separation?
A day after their break-up announcement, Amelie posted an emotional TikTok video explaining the reasons behind her split from fellow influencer Blake Gray.
"Hi guys, let's get ready for bed at 4:55 p.m.," Zilber said at the opening of the video as she described her evening skincare routine. She also demonstrated her array of facial cleansing products.
She said, "Obviously, the elephant in the room," as she prepared to cleanse her face. Zilber then went on to acknowledge her relationship status, starting with,
"I'm sure you guys have heard or seen or whatever it may be. We really want to reiterate that we love each other so much. And, I'm not gonna cry, I really don't want him to get any hate and I don't want that for myself either,"
She emphasized "no one did anything wrong," and explained,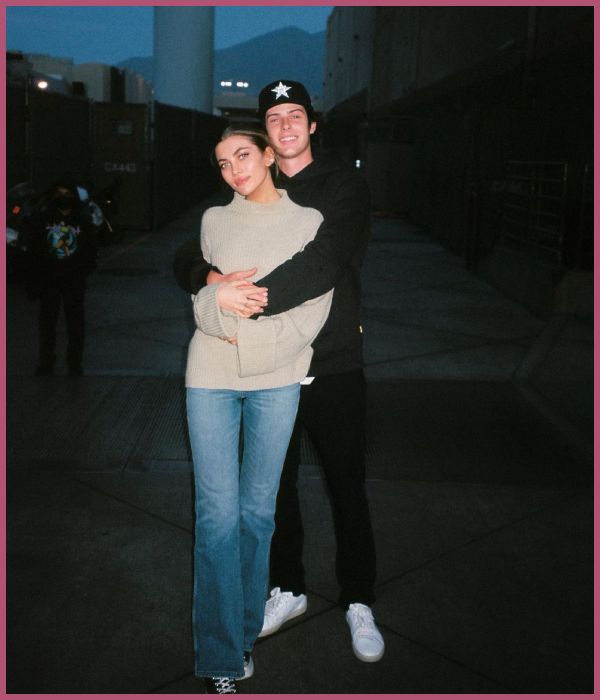 "It just happens that when you start dating someone, and you're young and you're together for a few years—you just grow up a little. You become different people."
Amelie urged fans to "please just be nice to us" following their unexpected breakup while accepting that "I'm gonna be a mess, but time heals all".
Also read Kristin Cavallari publicly admitted to cheating on her ex Stephen Colletti 18 years after their split
Later on, the 20-years old social media sensation ended her video while quipping,
"So, that's my skin care routine. All I do is that. I'm on accutane, so I have to just use moisturizer. I'm wishing you well, and I love you. Thank you for supporting us, and I'll see you soon."
Further, she wrote in the caption of the video,
"Might not be myself rn, but I'm excited to take you along this new journey with me"
How long have Amelie Zilber and Blake Gray been together?
Amelie and Blake first sparked romance rumors in 2020 after eagle-eyed fans noticed similar statements on their Instagram stories over the weekend.
During an interview with Tom Ward, Amelie revealed that their relationship wasn't serious in the initial phase of their relationship. She clarified,
"Blake and I have been going on dates, yes. I've known Blake for maybe a year now. I've know him for a long time and we're sort of just seeing how things work."
However, the now-former couple gradually became inclined to one another and dated for almost two years. On social media, the two frequently share pictures and videos of one another.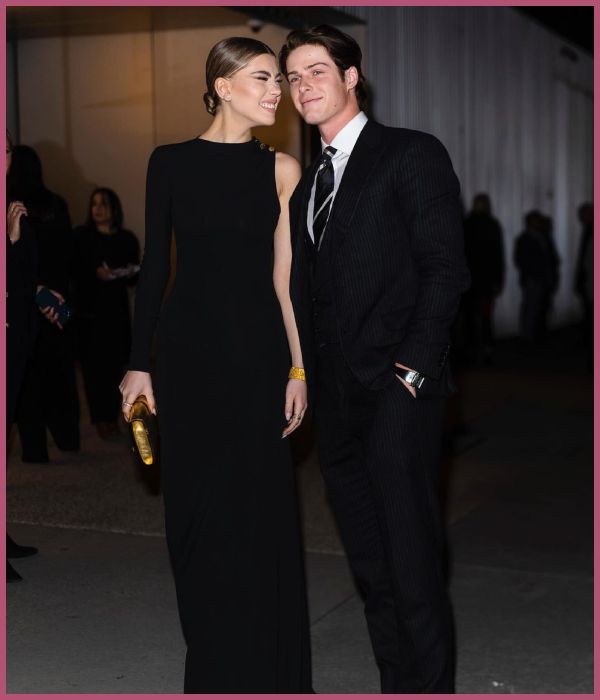 In September 2022, Blake paid a tribute to his girlfriend celebrating their second anniversary via Instagram, writing,
"It's been 2 years and I'm still dating my dream girl, Happy Anniversary baby I love you."
Amelie most recently raved about Blake in late February during an interview with E! News that the pair were trying to make time for one another. She said,
"We make sure to prioritize each other in our lives when we are available. We've figured out a way that works for us. And I'm really grateful that we're both so open and receptive towards each other's needs."
Also read Break Up! Jana Kramer split up with boyfriend Ian Schinelli just three months after going public
Short bio on Amelie Zilber
American Amelie Zilber is the Young Ambassador of UNICEF and a Social Media Influencer. Zilber is renowned for her Instagram posts that went viral on the web.
Also, she is the founder and Chief editor of the political online magazine, 2 Minute Times.
She is also a model and TikTok Star. She also looks like the Pakistani actress, Mahira Khan. See more…
Short bio on Blake Gray
Blake Gray is an American Musical.ly, Instagram, and YouNow sensation, and a social media personality who is immensely popular for his work as a Musical.ly Star with more than 3.2 million followers on it.
He is also famous for being an Instagram star who has more than 2.5 million followers along with a membership in the Magcon Tour. See more…