Blake Shelton Kisses Gwen Stefani at Billboard Music Awards 2017 after Gushing about her: 'I Was the Luckiest Guy in the Room Anyway!'
Blake Shelton winning it all!
Blake Shelton's just the guy with the girl everybody wants to know. He recently won a shiny new Billboard Music Awards trophy. He gave girlfriend Gwen Stefani a big kiss after he won Top Country Artist at the 2017 Billboard Music Awards on Sunday, May 21.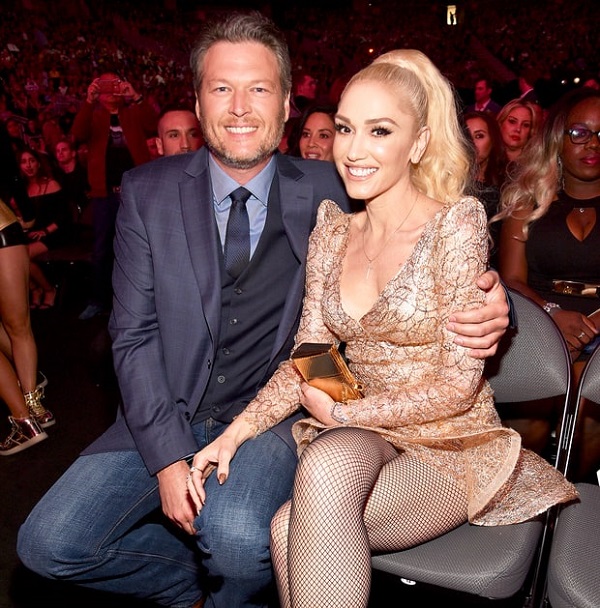 Blake Shelton kissing Gwen Stefani
Blake Shelton won the Billboard Music Awad for Top Country Artist. The highlight of the day was that he gave a big kiss to his girlfriend Gwen Stefani in front of the audiences which was just aww-dorable.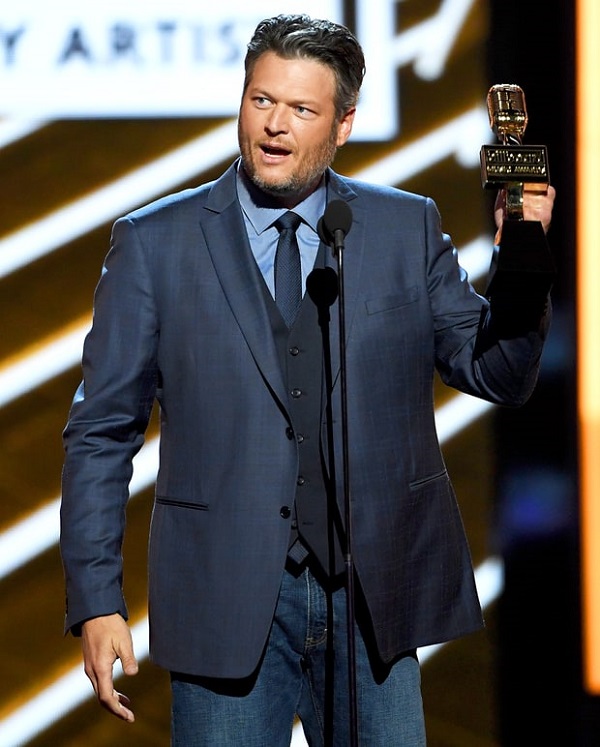 Shelton, 43, leaned in for the smooch as the couple sat front row at the Las Vegas bash. His acceptance speech says,
"Wow! That was pretty cool. I had a good feeling. I felt like I was the luckiest guy in the room anyway because Gwen is here with me, so I had a good feeling about it."
YES, @blakeshelton! 🎉 Tonight he's taking home the award for Top Country Artist! #BBMAs pic.twitter.com/04NM1E8QZQ

— Billboard Music Awards (@BBMAs) May 22, 2017
The country singer, 43, had his girlfriend, 50, grinning from ear to ear as he went on to thank his fans and followers. He said,
"I know this award is based on facts and industry things, sales and streaming and radio airplay and all that stuff, but I think … if it weren't for the fans, we wouldn't have the sales and ticket sales and the airplay. Thank you fans, first and foremost."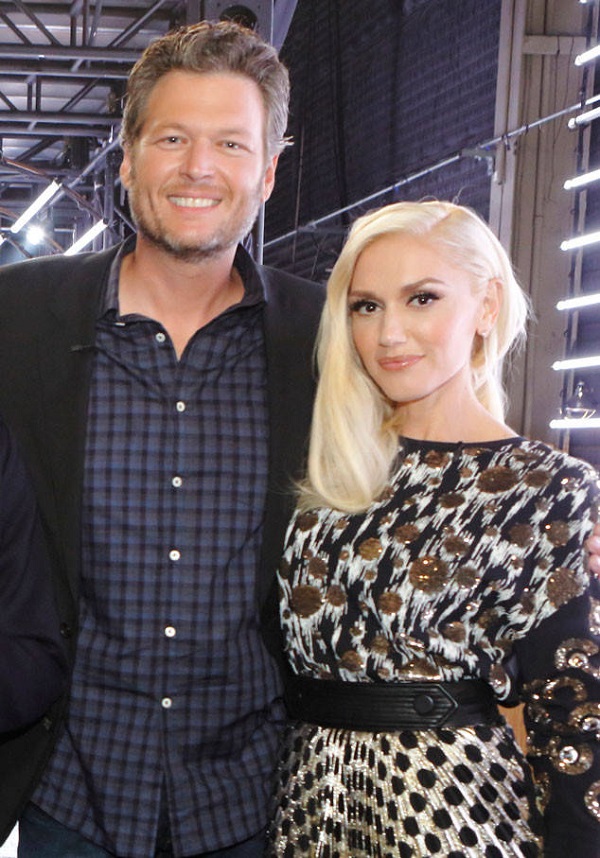 Also read Gwen Stefani and Blake Shelton: Now a Workout Buddies. Gwen:'He's My Trainer'! 
The award show was one of their best date nights. Blake winning the award was cherry on the top!
It's date night for @blakeshelton and @gwenstefani at the #BBMAs! The cutest 😍 pic.twitter.com/y0T2KcajBq

— Access (@accessonline) May 22, 2017
Stefani's rep confirmed exclusively to Us Weekly in November 2015 that the stars are dating. The Voice mentors Gwen and Blake hit it off following their divorces from Gavin Rossdale and Miranda Lambert, respectively, in August and July 2015.
Shelton joked about their relationship during an April 23 appearance on the Today show,
"In people's defense, I think it's so hard for people to wrap their head around why Gwen would want to be with me,"
He said alongside Stefani and fellow Voice coaches Adam Levine and Alicia Keys.
"I don't blame 'em."
During an interview with Billboard, Shelton described the initial stages of their relationship.
Before they began dating, Shelton and Stefani helped each other through high-profile divorces.
At first, they would check in with each other frequently. Given this level of intimacy, emotions escalated quickly.
"Next thing I know, I wake up and she's all I care about, and I'm ­wondering if she feels the same about me,"
Shelton recalls.
"Gwen saved my life."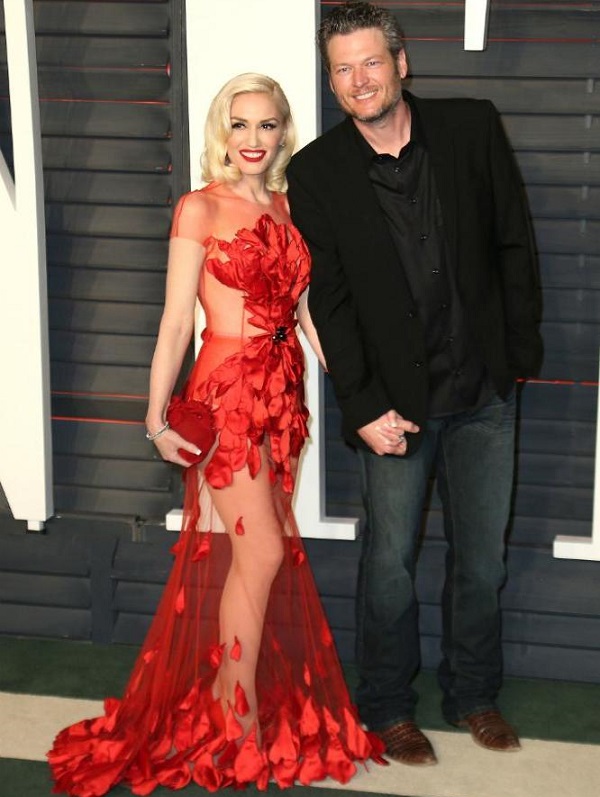 Know the latest: Gwen Stefani's mini-vacation with her kids, her love life and her public image
Stefani also raved about her boyfriend Shelton on a visit to Late Night With Seth Meyers. Gwen said,
"It's so unbelievable. I love Blake. He's the most incredible guy. Everybody loves Blake and that's the thing, there's no way around it. He's just a sparkly, happy, amazing person."
Needless to say, Stefani and Shelton's kiss was one of the major highlights of the Billboard Music Awards. We can't wait to see whatever other cute displays of affection this relationship goal couple decides to bestow.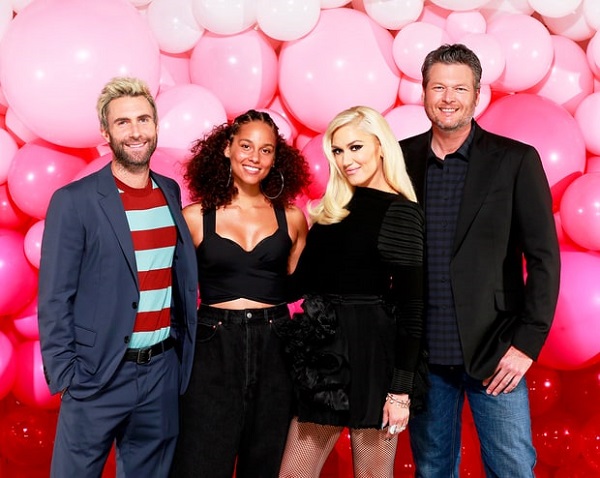 Gwen Stefani Finding the Inspiration to have Another Baby from Janet Jackson!! Is the Story True?
Short Bio on Blake Shelton and Gwen Stefani:
Oklahoma-born Blake Shelton was born as Blake Tollison Shelton on June 18, 1976. He possesses American nationality and is an incredible country singer. Multi-talented Blake is also a lyricist, musician, and a TV personality. He won the "Favorite Country Male Artist" award at American Music Awards in 2011 and 2016.
Presently, he is a prominent figure among the media and fans as one of the best Country artists in the industry. Additionally, he is famous for appearing as a permanent judge in singing reality competition, "The Voice".- See more bio…
Gwen Stefani is an American singer-songwriter, fashion designer, and actress. She is well-known for the lead vocalist for the rock band, No Doubt. – See more bio…