Who is Boaz Myhill married to? Know about this professional footballer's wife, children, team, career, and childhood!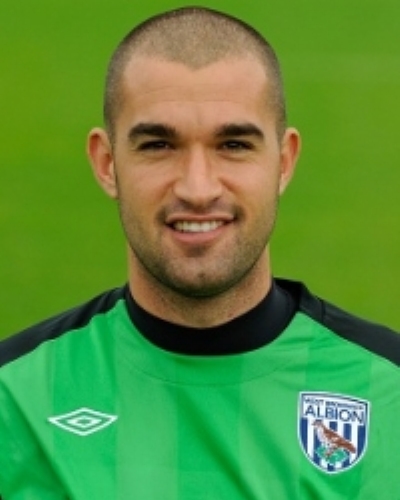 Boaz Myhill injures himself
Boaz Myhill is a professional footballer who plays as a goalkeeper for the West Bromwich Albion of the Premier League Club. He is the stand-by goalie of the team since April 2016.
The no. 1 goalkeeper of Albion Ben Foster had suffered a knee injury which he sustained while playing with his son. Hence Boaz was called in to play against Leicester City at the King Power Stadium.
However, on 23 October 2017 while playing Boaz too injured his leg. The third choice Alex Palmer started to warm up thinking that he would be called in now.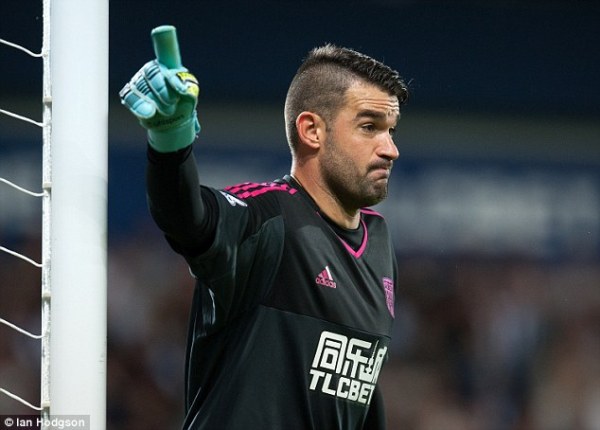 However, Boaz said that he would continue to play in spite of the injury. He said:
"It's an absolute joy to play Premier League football and having been out of it for 18 months I was never going to come off."
Boaz had done a superb replacement job for Ben Foster when he was laid off due to a knee injury for 10 months in 2015-2016. Boaz said:
"Now I want to keep Ben out of the team. We've got a great relationship and he will understand that."
Boaz added:
"We all know what a great keeper he is but it's my job to stop him playing and that's what I'll try to do."
Boaz did not know what type of injury he had suffered this time. But he was determined to stay on and not get pushed off from the game. He was eager to do a comeback in the next game on 28 October 2017.
About Boaz Myhill
Boaz Myhill was born on 9 November 1982 in Modesto, California. He is of mixed ethnicity born to an American father and Welsh mother.
He moved to England when he was one year old. He studied at the Marches School, Oswestry. At school, he played for the Oswestry Boys Club.
At the age of 12, he joined the Ashton Villa. It was in November 2000 that he signed his first professional contract with them. He was taken on loan for a month by Stoke City and later for Bristol City. He also played on loan for Macclesfield Town.
He was then signed for Hull City Club for 2.5 years. Boaz played extremely well here and won the praise of all and also gathered a number of loyal fans.
Seeing his good performance, his contract was extended for another three years. A new contract up to 2012 was made for him due to his brilliant game.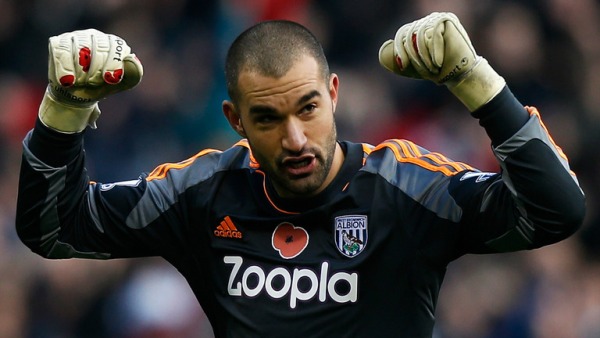 In 2010, he switched to West Bromwich Albion. Boaz has also played international matches. His performance at these games was also excellent. He also has several other honors and awards and scholarships.
You may also like to read Yulia Lipnitskaya, Russian Olympic figure skater delivers a baby girl!
Boaz's marriage and family
Boaz is a family man. He is married to Kate and has three daughters; Jessica, 12, and twins Isabelle and Francesca, 10.
It is not known when Boaz and Kate got married and where was their marriage held. But though a happy man, Boaz does not like to spend more time outside his country. He misses his family.
Talking in an interview, Boaz had once said:
"I enjoyed playing for Wales, but being out of the country for 10 days at a time in a lonely hotel room just wasn't my scene. And twice I was away with Wales on the twins' birthday."
Due to his out-of-the-country trips, he cannot meet his mates at Oswestry. He said:
"My time there was obviously a massive part of my life, and I like to get back there as often as I can."
Also read Julie Hampton birth, family, education, career, boyfriend, husband, child, social media, body measurement, salary, and net worth
Short bio on Boaz Myhill
Boaz Myhill is an American British professional football player.
Currently, he plays for the English Premier League club West Bromwich Albion. As a national player, he played for Wales National team from 2008 to 2013. More bio…