Bobby Bones Married To Caitlin Parker In An Intimate Ceremony; See Photos!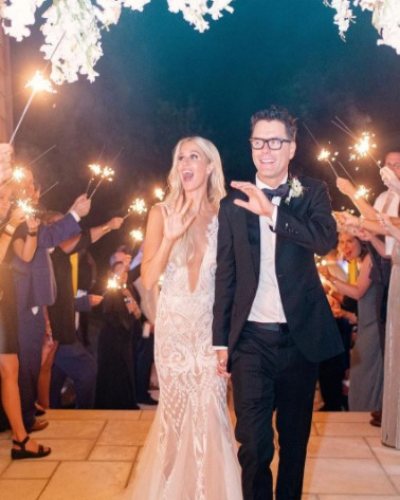 Bobby Bones tied the knot with Caitlin Parker in an intimate ceremony in their house in Nashville. 
The couple revealed they chose their wedding venue together as they both love their home. 
After meeting through a mutual friend, they started dating just a few months before the pandemic. 
---
An American television radio personality is a married man now. Bones and Parker chose their home in Nashville for their big day. The couple who met through social media started dating just a few months ahead of the pandemic. Their childhood music minister, Jeff Elkins, officiated their wedding who is also Parker's childhood best friend's dad.
Bones and Parker married
The radio host tied the knot with Caitlin at their Nashville-area home on Saturday evening. They also mentioned they chose their home as a wedding venue together. Bones further added this is the first decision they took together as a couple.
Meanwhile, Parker added it was a big gesture for them as Bobby always wanted to get a home for both of them. She also mentioned if they were getting married in Nashville, she always wanted to read her vows in her home.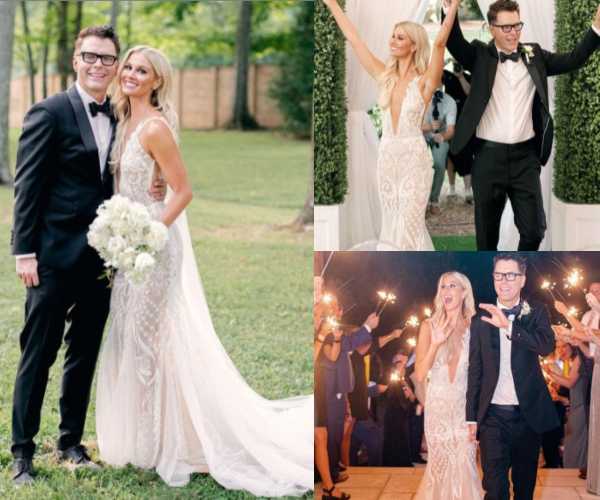 They transformed their backyard into a wedding venue with the help of Ninth & Everett owner and planner Josiah Carr. They added Stella Rose Floral everywhere with a touch of 'C+B' from Alpha-Lit Nashville. In addition, the string quartet Viva La Strings played in their pool during the cocktail hour.
Talking about their marriage, Bones stated:
"Josiah has just been the best — not only planning but also being a bit of a therapist at times for different reasons. Honestly, I didn't know the value of a wedding planner. I thought they hired a couple of people, you ate your cake and you called it a day. But he has been so great and helpful and giving in ways that I never expected him to be."
Their Relationship
Bones and Parker met through a mutual friend before the COVID-19 pandemic started in March 2020. Though Parker was staying in LA at the time, she decided to travel to Tennessee to be with her boyfriend.
She also mentioned that she thought it would be better to be with her boyfriend rather than be locked up alone in LA during the lockdown.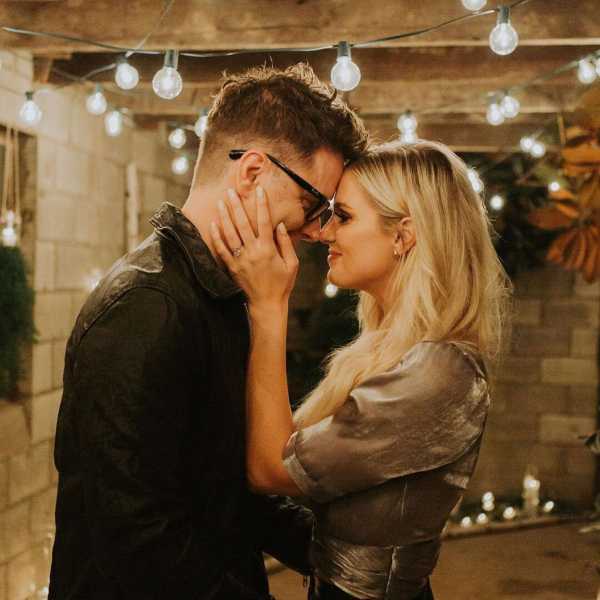 Parker added:
"It was months later when I was about to graduate grad school where we had to really think about if I was going to officially make the move or continue long-distance."
On the other hand, Bones wanted Parker to stay with him the whole time. But when it was time to have that conversation, he did not want to as he did not want to even think about going back.
The radio personality revealed he knew it was different with her since the beginning. Later on, he proposed to Parker in the barn on their property last October.
More About Bobby Bones
Bobby Bones is an American radio & TV personality, and author. He is best known as the host of the American country music show, The Bobby Bones Show, mentor of 'American Idol', and the author of two New York Times best-selling books. See more bio…