How is Bobby Flay holding up with three failed marriages? His ex-wives and cause of divorce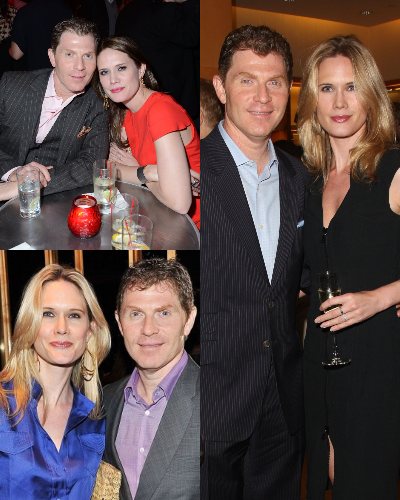 Bobby Flay first married chef Debra Ponzek in 1991 but divorce in 1993,
His second marriage was with Kate Connelly in 1994 and divorced in 1998,
Lastly, his third marriage was with Stephanie March in 2005 and ended in 2015.
---
Celebrity Chef Bobby Flay has not been lucky when it comes to married life!
Here's everything on his marriages and divorces!
Bobby Flay and Debra Ponzek
Bobby Flay and Debra Ponzek met each other at a Meals-On-Wheels charity event. She was an engineering student at Boston University before dropping out to attend the Culinary University of America. He was working at Miracle Grill, in New York City's East Village. Just weeks after their meeting the couple engaged while having lunch at an American Place, a restaurant that was located in the Murray Hill neighborhood of New York City.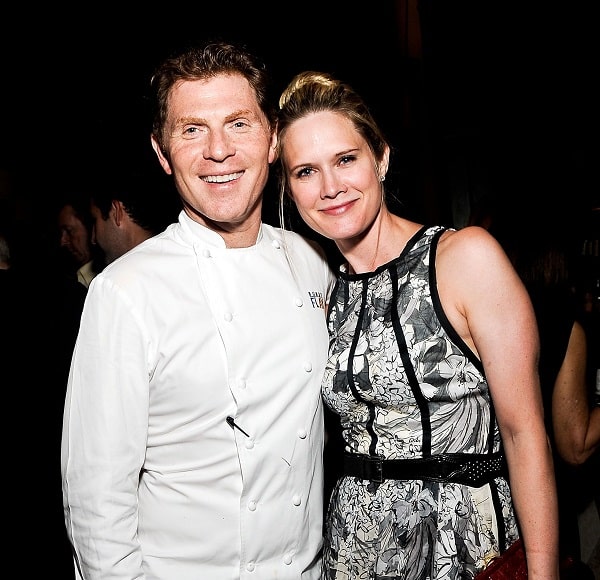 He proposed Debra with a pear-shaped diamond ring. On 11th May 1991, the couple walked down the aisle at the Rainbow Room in New York City. They served a multi-course meal to around 225 guests who attended the wedding. Likewise, the couple served a vanilla and blackberry wedding cake made by Sylvia Weinstock.
Both being chefs they competed for the James Beard Award in 1992. He was not willing to compete against his lover so tried dropping out. But the foundation did not allow him and his wife Debra ended up winning it. Their marriage ended up soon after and they got divorced in 1993 just after two years.
Also read Meghan Markle and her first marriage to Trevor Engelson! Why did the couple divorce?
Bobby and Kate Connelly
Bobby Flay and Kate Connelly met each other in January 1994 when he appeared on her show on Food Network. As per the New York times, Bobby was divorced and living in an apartment with white furniture, white carpets, and modern art on the walls. Similarly, Kate was an unmarried mother whose apartment was decorated with the kinds of rugs and chairs that camouflage peanut-butter-and-jelly stains.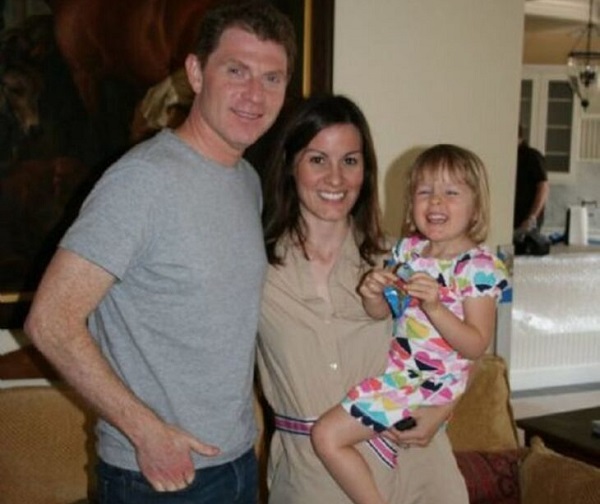 They immediately hit it off and married on 1st October 1995. On 16th April 1996, they welcomed a daughter named Sophie together. But their daughter could not save their relationship and ended it in 1998.
Bobby Flay and Stephanie March
Bobby Flay and Stephanie March met each other in the early 2000s while she was working at Law & Order: SVU. Their first date was at Nobu in New York City. Stephanie revealed,
"I know it's a cliché, but I remember thinking, oh my gosh, this is the rest of my life."
Bobby gave marriage a third chance and proposed to her at the Rockefeller Center ice rink in 2003. Their nuptial was held on 20th February 2005. Bobby's busy schedule took a big toll on their relationship as he missed important events. He was accused of cheating on her and having an affair with a younger assistant.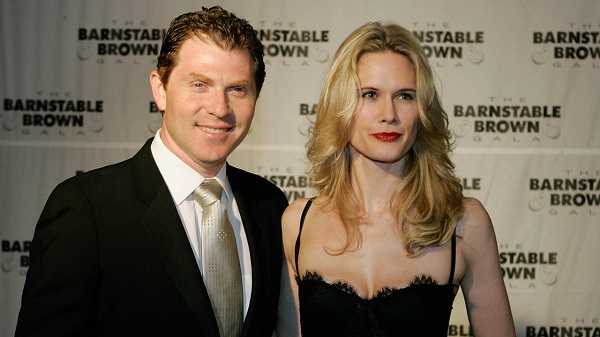 One of her friends said,
"She came to my house and was sobbing uncontrollably. She said, 'I can't believe the last 10 years of my life have been a lie.'" 
With all the things going wrong they filed for a divorce in 2015.
Also read The third marriage of former New York City Mayor Rudy Giuliani collapses amidst cheating accusations on him!
Short bio on Bobby Flay
Bobby Flay is an American citizen. He is a celebrity chef who has hosted several popular cookery shows on the TV station, Food Network. 
He is well known for his innovative style of cooking and for his love for traditional Southwestern and Mediterranean cuisines. Read more bio…