Body language expert analysis of the wedding and relationship of YouTubers Jake Paul and Tana Mongeau! Are the two insecure?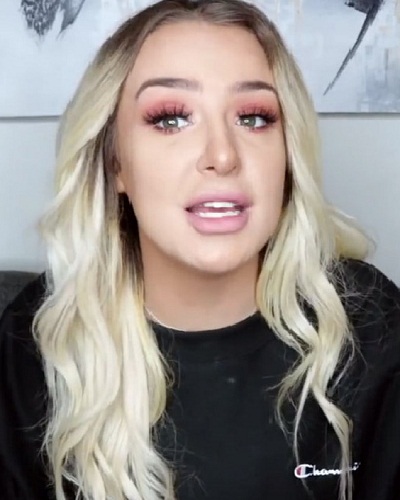 People and the world were taken by surprise with the whirlwind romance, engagement, and now the wedding of the YouTube stars Tana Mongeau and Jake Paul! The duo got recently married in a lavish wedding in Las Vegas. People are doubtful of this all and hence body language expert Judi James pitched in to give her opinion of the whole affair.
Jake Paul and Tana Mongeau and their wedding
The pair Jake Paul and Tana Mongeau had shocked the world when they announced that they are getting married. The bisexual Tana had just broken up with her girlfriend Bella Thorne and Jake also had separated from his girlfriend Erika Costell.
The wedding happened on 28 July 2019 in Tana's hometown of Las Vegas. It was live-streamed and took place in front of the cameras. There was an Oprah Winfrey impersonator as well. The bash was a lavish one worth $ 500k and was held at Graffiti Mansion in Las Vegas. This Mansion is a building which was constructed after the Pulse Nightclub shooting of 2017. The building had a huge makeover and was decorated with #JanaForever art. There was the couple's wedding date as well as their Instagram handles on it.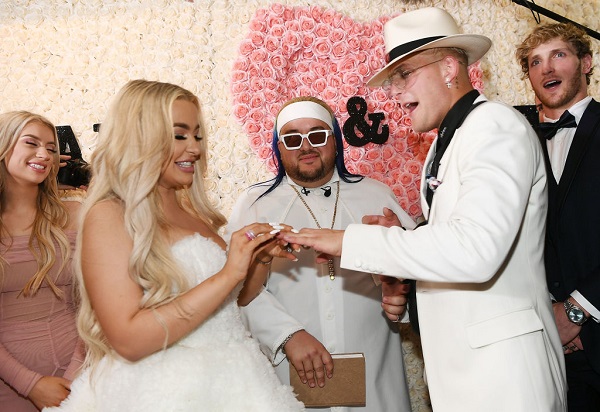 Jake's friend Izadi who is the founder of the mansion officiated the wedding. The guests were taken later to the Sugar Factory Las Vegas where they walked the red carpet. They had sweet drinks and the pair then cut a wedding cake.
Jake Paul and Tana Mongeau-is their wedding legit?
People are divided about their opinion of this surprise wedding. Many still doubt the whole affair and are not sure whether it is legit. The pair had started off by stating that their relationship is a clout one. This has only added to the doubts in the minds of the people and their fans.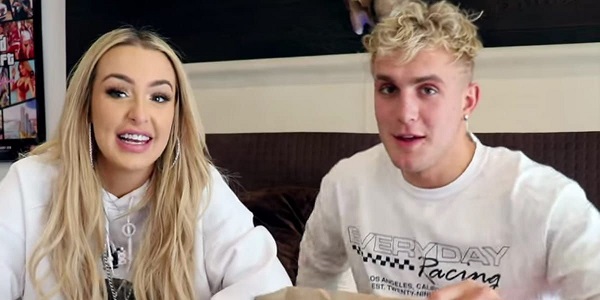 Of course, one will not get any answers about the truthfulness of the wedding and the doubt will continue to linger in the minds of the people. Hence, body language experts tried to a certain extent to clear these doubts. So what do they have to say?
Body language experts and their interpretation of the wedding
Judi James is a body language expert and she states that the couple appears serious about the whole relationship. It does not appear fake and it is more than what people are speculating. But Judi also added that both of the YouTubers show some insecurities.
Judi analyzed the video clips of Tana's 21 birthday when she was lying on the bed with Jake and the two were discussing their wedding. She then compared this with the other video clips of the couple. Judi feels that they are more serious in all that they are talking. She said:
'Their interactions look calmer here but it's vital to remember they have more than one camera tracking their every breath, making this anything but an intimate conversation.

'What does seem to come across in this clip though is a possible disconnect in terms of either knowing what the other really feels about their wedding.

'The conversation sounds like one they should have had months before but, like a lot of people engaged in reality or scripted reality TV, they probably do find it difficult to know what is fact and what is performance for the cameras.

'A lot would depend on how much time they spend discussing it together alone and with no cameras watching.'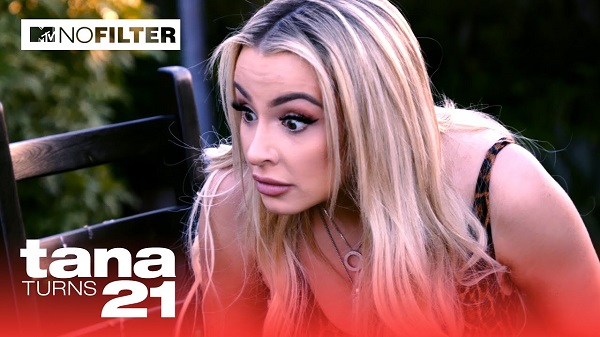 Judi James talks about the pair
Speaking about each of them,  Judi said:
'She slowly de-layers from the noisy, "fun" TV persona to someone who looks more watchful and analytical. Before that, though there are hints of what could be insecurities from both of them.

'Neither can keep still to begin with, during the playful stage of the conversation. She preens her hair and performs a mirthless laugh with her mouth wide open but with a watchful eye expression.

'[Jake] mouth covers in a cut-off gesture and rubs the back of his head to suggest confusion. When she asks about the wedding he appears to go quiet.

'She then sits higher, almost pinning him down verbally. She begins to use precision gestures at this point, suggesting she is being serious in wanting to find out his thoughts and feelings.'

'When she mentions a pre-nup he uses three cut-off or masking gestures: a tongue-poke, a nose-rub and a mouth-cover, suggesting possible confusion at that point. They do look like a couple attempting to take the wedding seriously, especially Tana at this point.'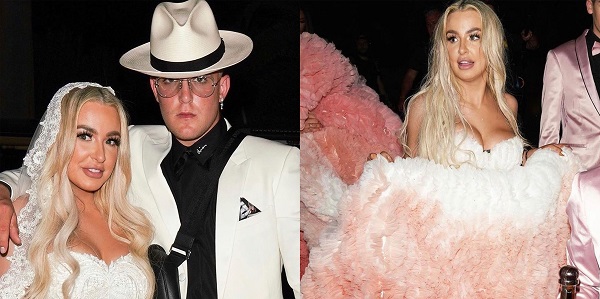 Source: Metro UK, Seventeen