Bonnie Chapman reveals what she did with her mother Beth Chapman's ashes!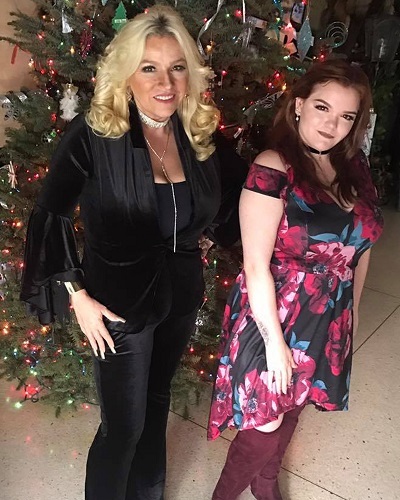 The family of the late Beth Chapman is completely shattered after her sad demise.
They are struggling to come to terms with her death.
Bonnie Chapman the daughter of Duane and Beth Chapman shared an emotional post on her social media recently about her mother's death.
---
2019 was not a good year for the Chapman family. They lost the matriarch of their family and have been unable to come out of her death. Bonnie Chapman welcomed the New Year but she took a look back at 2019.
She posted how her beloved mother Beth Chapman's death has affected and changed her life forever. The loving daughter also disclosed to her fans on social media what she did with her mother's ashes.
Bonnie stated that she wears her mother's ashes around her neck daily so that she is close to her mother every day.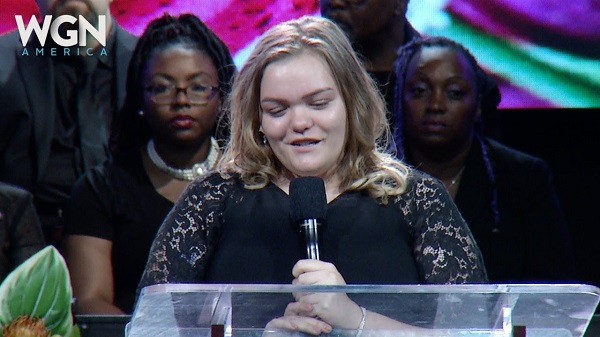 Bonnie turned 21 last December. She uploaded an emotional tribute to her mother on her Instagram page.
She also revealed that she rushed to Honolulu when she got the message that her mother has been put into a medically-induced coma for complications of her throat cancer.
This was on 22 June but despite all efforts of the expert medical team, Beth succumbed to her throat and lung cancer.
Bonnie's post read:
"On June 22nd, I hopped on a plane to Honolulu. My mom was in a medical induced coma. My mother had told me last November she had a year left, and it not being November I genuinely thought she was gonna be ok. Until I saw her. This is very hard to relive, but seeing my mother in her hospital bed, skin and bones, it shook me to my core. To see her so weak was one of the worst things I have ever experienced. We really weren't prepared. I had gone to therapy for 2 years preparing me for this very moment, yet I wasn't ready."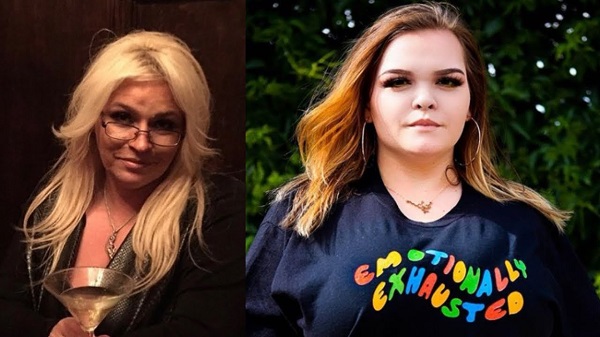 Bonnie also revealed that her mother did get conscious for some time in between speaking to her the final time. She wrote:
"My mother had woken up at one point, I apologized for being such a brat and she shook her head and assured me I wasn't. That's my last memory with her. A memory that comforts me sometimes, when I feel like I wasn't a good daughter. I checked up on my mother although we were states apart, I made sure to love her no matter what."
Bonnie misses her mother
Bonnie deeply misses her mother. Furthermore, she wrote:
"To this day my heart aches for my mama, I miss her. Every cell in my body misses her. I know she's in a better place with no pain, and that's all I could want. Is to see my mom cancer free and happy. I'm thankful she's cancer free now, and pain free. I'm sad to never see her again, but I wear her ashes around my neck everyday (sic) since. She's still with me."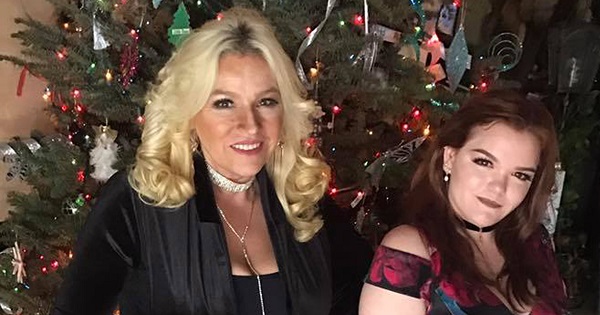 Bonnie left her job after her mother's death and regressed into the dark phase of her life. But then she realized that her mother always wanted her to be happy and embarked on a makeup business. Bonnie, fortunately, is on the path to recovery from this emotional wound.
She wrote:
"To 2019, thank you for putting me through hell, I've grown as a woman. I've learned to channel my sadness, anger, and confusion into art. I've learned to live life in the moment. Thank you for those who have been with me through every day and every struggle. I hope I've made you proud as well. To 2020, hopefully you'll be better."
Source: Pop Culture