Bono-his meet with Brigitte Macron and his fight against asthma and smoke!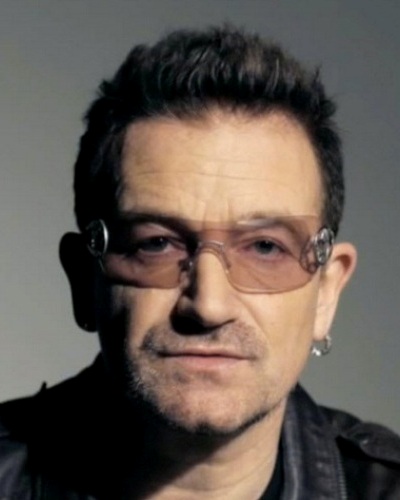 Bono's fruitful meeting with Macron
American singer Bono is known not only for his music but also for social activism. His songs are also based on social and political issues. As part of his commitment to eradicating poverty, Bono recently met the French President Emmanuel Macron at Elysee Palace in Paris.
Bono is head of 'ONE anti-poverty Foundation'. He had met him for a request to heighten the development aid.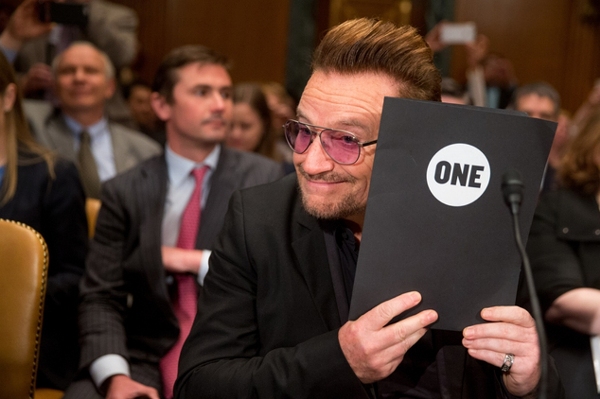 In 2016, France had contributed 0.38 % of their gross domestic product towards this aid.  But Macron has assured Bono that he will boost the aid.
Bono said that he had vowed to get an aid of 0.7 % by 2030. He was happy with the meeting and revealed that France had committed to raising the aid to 0.55 % by 2022.
Brigitte Macron's chic attire
The meeting was also graced by France's first lady Brigitte Macron.  She was looking more young and beautiful in her gray leather military style jacket.
Below it, she had a black top and this was matched with black tight pencil trousers. Her feet were adorned with black stiletto heels.
She sure knows how to impress and look young. The leather jacket was from French fashion house Louis Vuitton.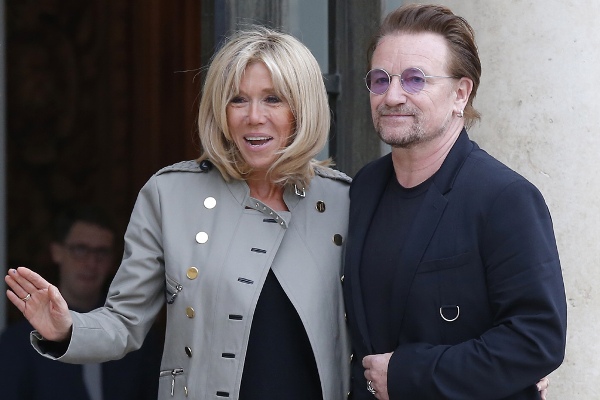 This fashion house is a smart choice for diplomacy and patriotism and Brigitte knows how to provide the right feel and message across. Bono had his usual all black outfit with a pair of blue tinged glasses covering his eyes.
You may like to read Where will Vogue Williams and her husband Spencer Matthews spent their New Year's Eve?
Bono's philanthropy and health
This Irish singer and lead vocalist of band U2 never shies from speaking against social justice. Poverty and illnesses are subjects close to his heart.
The great singer himself has various health issues. But he has never let those come in the way of his achievements and lead his life to the fullest.
Bono suffers from asthma. This is an airway disorder which causes difficulty in breathing and cough.  The breathing becomes audible.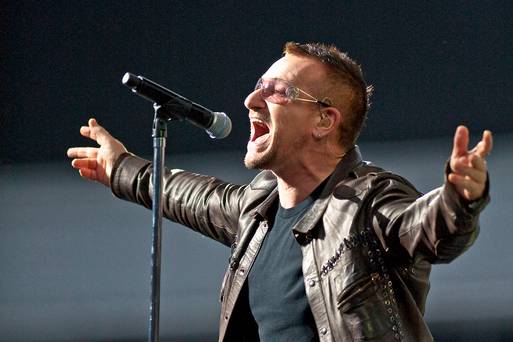 But Bono continues to sing with an expressive voice. He has overcome his health issue and achieved his dreams. Bono also has glaucoma. That is one of the reasons that he is always seen with sunglasses.
Once in an interview, Bono had said:
"(I have)  very sensitive eyes to light. If somebody takes my photograph, I will see the flash for the rest of the day. My right eye swells up. I've a blockage there, so that my eyes go red a lot. So it's part vanity, it's part privacy and part sensitivity."
In 2014, Bono had a spinal injury necessitating surgery. He also had a bad bicycle accident in 2014, which required immediate surgical intervention. He badly injured his elbow and metal plates were inserted to repair and stabilize the fractured bones.
It is said that Bono is against open fires and resulting smoke. This is due to the fact that he and one of his daughters have asthma and smokes aggravates the condition.
He had a fight with his smoky neighbors at his new expensive penthouse which he had purchased from Steve Jobs.
Bono had made it clear that the issue concerned health and safety and hence open log fires should be banned. But his feisty neighbors refuse to listen.
Also read Bono is a proud father! His daughter Jordan Hewson has her name in Forbes 30 Under 30 list!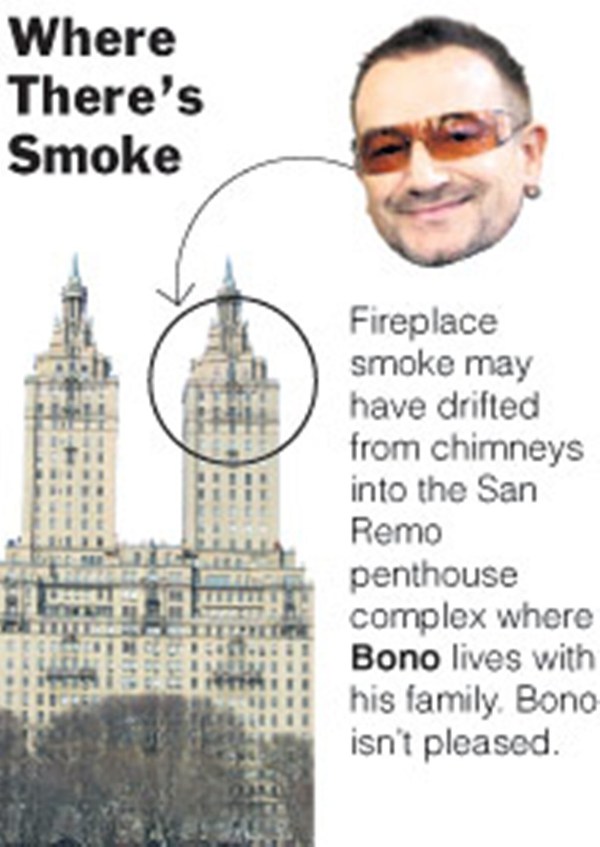 They have been used to doing these practices for a long time and are less likely to change the wrong practices overnight. It is learned that Bono is presently staying in his old house.
The smoke emanating from the open fires makes his asthma worse. Due to the health concerns,  he has opted to remain at his old home.  The penthouse in Manhattan is lying vacant.