Is It A Boy Or A Girl? Fit Model Sarah Stage Revealed The Sex Of Her Unborn Baby; She Is About To Welcome Her Second Child Along With Her Husband Kris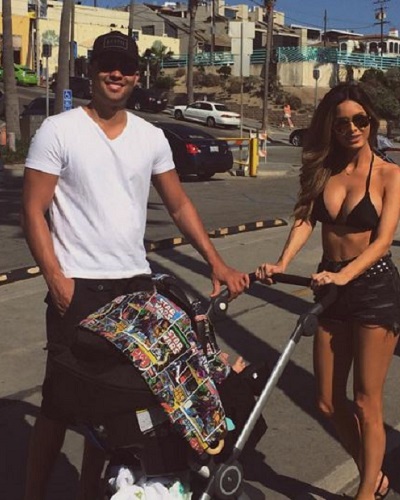 Expecting a baby is the most blissful moment for people.
Who will not be excited to bring the new life in the world? 
Fit model Sarah Stage is about to welcome her second baby along with her husband Kris Jason.
---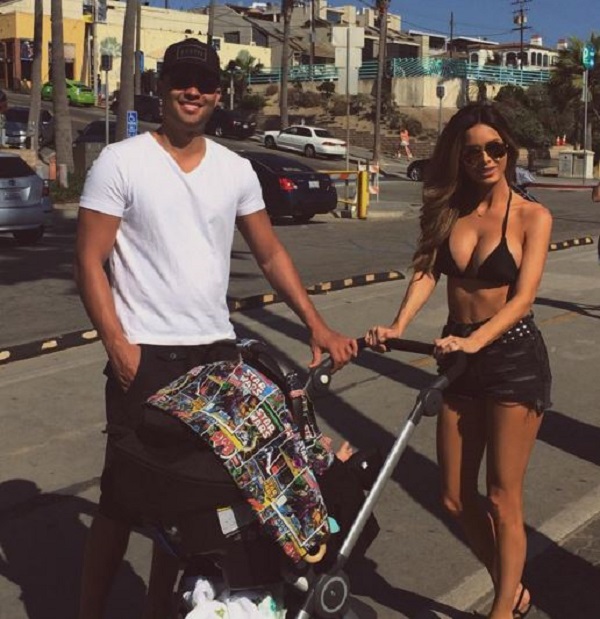 The model who skyrocketed the stardom in 2015 with her six-pack abs and tiny baby bump, is now pregnant with another baby. Firstly, congratulation to Sarah Stage and her husband.
Currently, she revealed her baby's sex. And guess what? It's a baby boy. Yes! She is going to welcome a baby boy.
Here are the further details about the pregnancy and baby.
Sarah Stage and Kris Jason to welcome their second child
The social media star Sarah Stage revealed that she is about to welcome a baby boy as her second child. She is already a mom of 4-year-old James Hunter. She shared the good news with her huge numbers of fans and followers.
The 25 weeks pregnant, Sarah shared the news with US exclusive through the statement:
"I'm having a boy! I've heard two boys is easy. I'm excited."
Stage announced her pregnancy to her 2.1 followers on Instagram about her pregnancy on June 16. She shared a snap of her that showed off a flat stomach. In the snap, she pictured herself in underwear with one hand on her barely belly.
Sarah Stage and her husband Kris struggled through months to conceive. She shared her experience with the US saying:
 "We had been trying and trying and then every month, I would get my period. I was getting so frustrated so we decided to take a break. And then it turned out I was pregnant."
This is the second time where she's been moving lower than she did with James and desire maple donuts.
"With my first pregnancy, when I was tired, I would nap. There is no sleeping in with a toddler!" 
You may like to read Johanne Morissette Daug Amon popular as her stage name Morissette Amon- a singer and a Filipina actress who grew up in a family with a musical environment!
With the good wishes, some people are also trolling who are concerned with the size of her bump. She shared a picture on Instagram in a July 11. In addition, she wrote:
"Baby #2 is healthy and measuring just fine. I would think that after having James, who was born almost 9lbs and healthy, people would be more understanding during this pregnancy and keep their ignorant comments to themselves."
Followingly, she refuses to let the criticism ruin her glow. Moreover, she revealed to the US:
 "It gets exhausting, but I'm determined to stay positive. I have so many amazing comments and 99 percent of them are always encouraging and supportive."
Also read The low-key relationship love story of Sarah Jessica Parker and Matthew Broderick! Are they still together?
Short bio on Sarah Stage
California-born Sarah Stage is a famous fitness model and an actress. Additionally, she is also a print and runway model.
Presently, she is a familiar face among the fans for starring in "Models B4 10 am", and "Attack of the Show!" More bio…