It's A Boy! Pregnant Jill And Husband Derick Dillard Reveal Their Third Baby Gender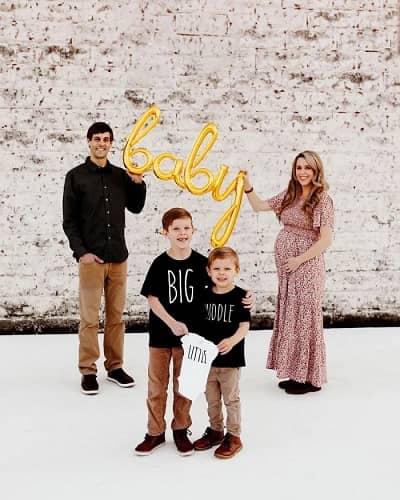 Jill Dillard and her husband Derick Dillard announced that they are expecting their third son and the due date is July 2022.
The couple was raising two sons Israel and Samuel.
 Recently, Jill Duggar suffered from a miscarriage after becoming pregnant with her third child.
---
After suffering from a miscarriage in October, the couple announced that they are expecting a baby no.3 through an Instagram post on February 28, 2022, captioned,
"We are excited to announce that God has answered our prayers and we are expecting our rainbow baby due July 2022!"
Gender Reveal Party
On their official website, the couple announced their baby on the way. The Dilliard family made sex reveal videos, starting with breakfast at their local Buttered Biscuit and some shopping before heading to their appointment.
They posted a family photo on Instagram celebrating the happy news, where Jill, 30, and Derick, 33, held up a onesie printed with the words, "It's a boy."
Father and son were twinning in a black shirt and brown pants whereas mom Jill Duggar was flaunting her baby bump in a beautiful floral dress.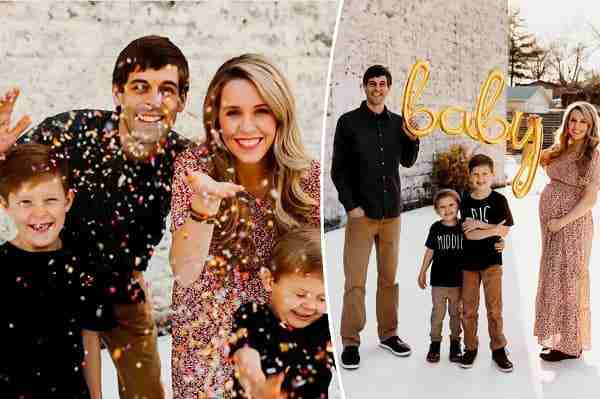 Prior to their gender reveal, they first announced their fourth pregnancy last month only, before that they had a heart-rendering miscarriage.
Jill Duggar expresses her Miscarriage Journey
Last year, the couple lost their baby, Jill Duggar suffered from a miscarriage in October whom they were going to name River Bliss. They shared the news of miscarriage on their Youtube and Instagram pages by documenting her early pregnancy journey.
The couple expressed that they were devastated when they had a miscarriage. She said it was too early to know the baby's sex, but they had picked a name that "encompasses our baby's significance and the life we will always remember: River Bliss Dillard."
Jill added,
"We love & miss you, River Bliss!"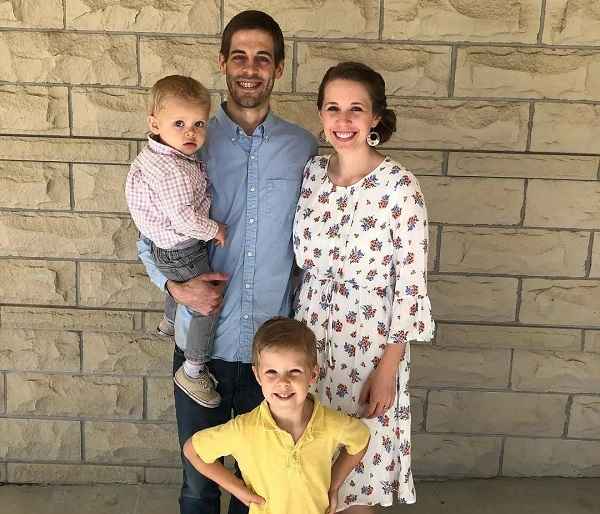 Derick Dillard and Jill Duggar are parents to Israel, born in April 2015, and Samuel, born in July 2017.
Israel David Dillard is the first son of Jill Dillard and Derick Dillard. In 2016, December 20, Jill and Derick announced that they were pregnant with their second child, Samuel.
Jill and husband Derick tested positive for Covid-19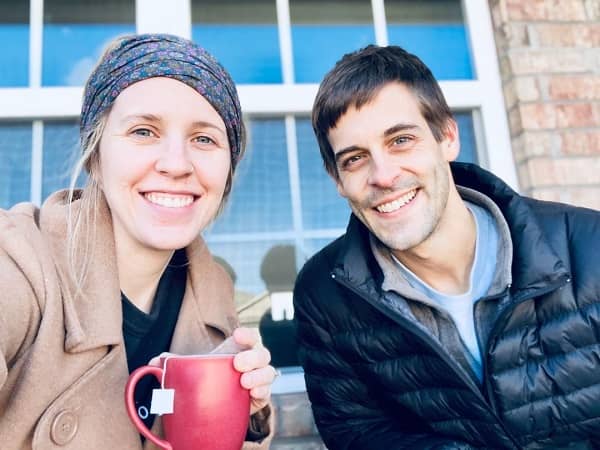 Jill expressed that she is feeling anxious about her recent COVID diagnosis after previously suffering from a miscarriage in October.
Jill told that she has been taking baby aspirin in an effort to prevent blood clots(which have been linked to pregnancy and COVID cases) and continues to monitor her baby's heart rate and kicking activity. She and Derick are also fully vaccinated.
She wrote via Instagram on Thursday, March 10,
"Give me all the hot liquids and cough drops, please!! Derick & I tested + for covid for the first time and it's not fun!
Also read about, Boy or Girl? The Challenge star Cory Wharton Accidentally Revealed The Unborn Baby's Gender.