Isabel May: Who is the boyfriend of this beautiful 'Alexa and Katie' star in real-life?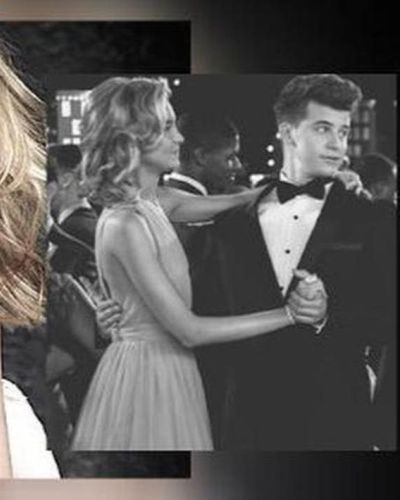 'Alexa and Katie' series is in its season 4.
It has just started on Netflix and fans are greatly charmed by the romantic storyline of the show.
Just as they like the story of the series, they also are interested in the off-camera lives of the lead actresses of the series.
---
Isabel May plays the role of Alexa in it. She has garnered a number of fans through her talent and beauty who now want to have a scoop of her dating life and relationship history.
Isabel May and her love life
Netflix has started the streaming of season 4 of Alexa and Katie. It has attracted a number of viewers and they all attentively watch the series.
Actress Isabel May portrays the character of Alexa in the show. And Paris Berelc plays the role of Katie. Their fans are gripped by curiosity to know about the dating life of these stars.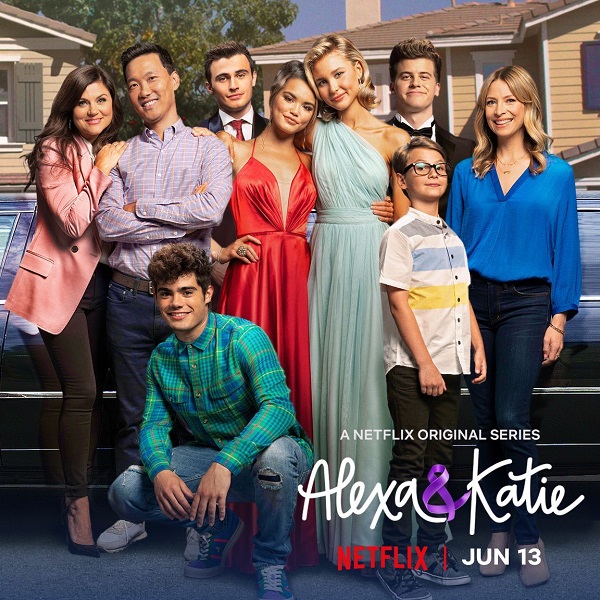 If we come to Isabel, she has not revealed much about her personal life to her fans. She has an active Instagram with a lot of followers but prefers to keep her personal life out of her social media.
Therefore, one cannot be sure whether she has started a relationship yet or not. She is now 19 years old. Maybe, she is still waiting for a perfect boyfriend by her standards or maybe she just wants to currently focus on her career and think about relationships later on.
Also, there is no information on her past relationship status. All this is a big secret and under wraps.
Isabel's relationship with Barret Carnahan?
Actor Barret Carnahan plays the love interest of Isabel's character in the series. His name in the series is Aiden. There are some rumors afloat that Barret Carnahan and Isabel May are a couple in real life as well. How true is this?
The couple has such strong chemistry between them on the show that it is natural for their fans to think that they may be in a relationship in real life as well.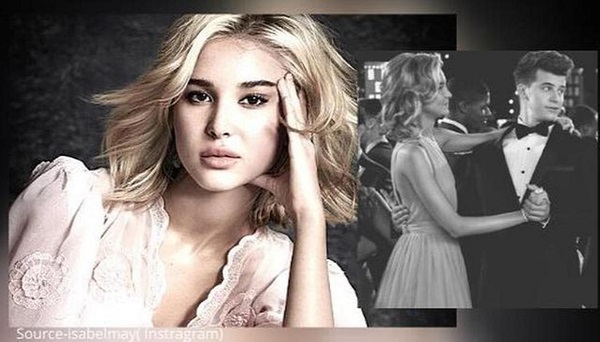 But Barret Carnahan, 29 already has a fiancee off-screen whom he has been dating for 9 years. Barret's girlfriend is an aspiring actress named Nina Kubicki.
They had plans to wed on 24 May 2020. But due to the coronavirus pandemic, it has been postponed. There is no new wedding date announcement yet from them. So Isabel in real-life is not in a relationship with Barret.
Isabel's career
Isabel, 19 hails from Santa Monica, California. She began modeling and doing acting roles when she was 16. The series Alexa and Katie is her first major acting role. She is lucky to have got this role and is doing justice to it.
In the show, Alexa and Katie are eager to enter the freshman year of high school. And at that time, doctors diagnose Alexa has cancer.
They start her on treatment. This was the crucial period for the two friends. They had to fit in and adjust to their new life. But they realize that they become more of outsiders in school.
Katie's friendship is boundless. Therefore, when Alexa loses her hair to chemotherapy for cancer, Katie too decides that she will cut her hair as well.
You will find the complete biography of Isabel May to read here