Who is the boyfriend of 19th season 'American Idol' contestant Brennan 'Beane' Hepler?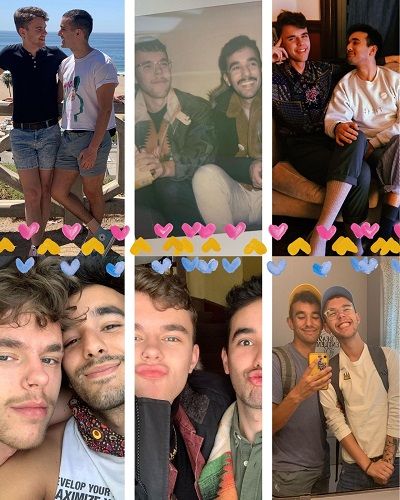 Brennan Hepler the top 12 of the 19th season of 'American Idol' is openly gay
Hepler is in a relationship with boyfriend of one-year Anthony Rodriguez
He is the creative director of BEANE and the lead vocalist of 'Silver Arrow Band'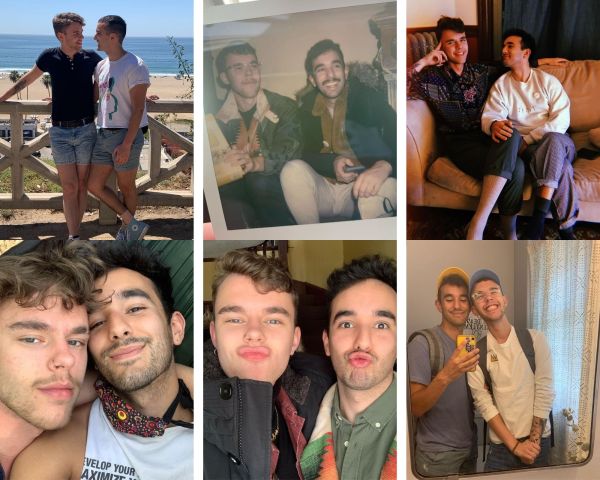 ---
Brennan Hepler is openly gay!
He is dating his boyfriend, Anthony Rodriguez for a year. Hepler was clear about his sexuality and mental health from a young age so it was easier for him to open his heart to Anthony.
They met each other for the first time in the year 2020 and started dating soon after. Soon after on 17th March 2020, they made their relationship official. Since then they have been giving updates on their relationship with cite pictures of them together in bed or kissing each other on the beach. Brennan and Anthony are a lovey-dovey couple. They celebrated one year of being together in March 2021.
Brennan posted a series of their pictures and wrote,
"celebrating my love today, we've been dating for a year, kinda cool to be in love with your best pal swipe for shenanigans"
Their love has grown a lot since living together in the Covid-19 pandemic. They used the quarantine time for making their relationship better. His boyfriend Anthony is also a singer from Northeastern University. Anthony has worked as a Yoga instructor in CorePower Yoga.
Also read You Won't Believe These 10 Celebrities Are Still Unmarried Despite Dating For Many Years!
Early life of Brennan: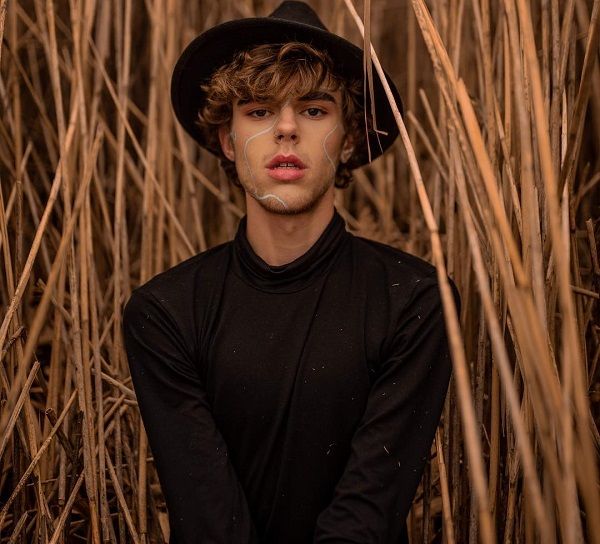 Brennan Hepler was born in Williamsport, Pennsylvania, and is at the age of 23. His stage name is 'Beane'. Brennan started singing at the age of 5 and his inspiration came from a local concert. After having an interest in music, he took up trombone and joined musicals.
Hepler attended the Berklee College of Music and graduated in the year 2019 with a BM Music Business Management in Business Administration and Management and Music. When Brennan Hepler was in college, he came to terms with his sexuality. He came out as gay. After coming out, he became more open and authentic as a songwriter.
In 2017, he released his first solo project Human Beane, which is a six-song EP that reflects his life of moving away from the comfort of a small-town upbringing.
Brennan Hepler on 'American Idol'
Brennan Hepler who is a music graduate of Berklee College is on the 19th season of American Idol. He has been impressing the judges with his amazing musical talent. He sang the rendition of Ben Platt's song Grow As We Go. The impressed guest 'American Idol' judge Paula Abdul said,
"You shine like a bright light,"
Brennan became part of the top 12 in the new season of the show. He is rapidly gaining a huge fan following.
Also read American Idol Alum, Colton Dixon, And His Wife Annie Dixon Welcomed Twin Babies!