Boyfriend Scott Disick gifts his girlfriend Sofia Richie a 007 luxury car on her 21st birthday!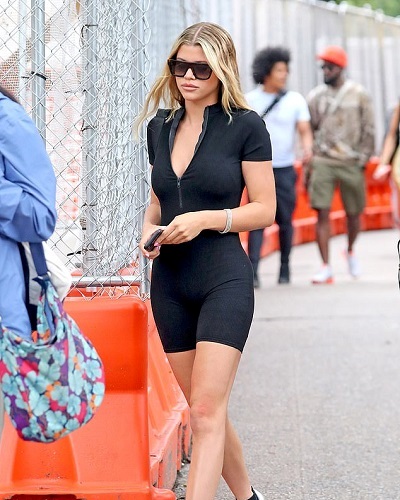 It is a James Bond 007 luxury car worth $ 200k! It is Ashton Martin DB11 in black color! This is the gift that Scott Disick gave his current girlfriend Sofia Richie on her 21st birthday! Sofia proudly showcased it on her Instagram for her social media friends to see and appreciate!
Sofia Richie and her expensive birthday gift
Model Sofia Richie turned 21 on this Saturday 24 August 2019. And guess what she got as a birthday gift from her lover Scott Disick. It is a brand new luxury car of Ashton Martin DB11 make. The type is the one which James Bond used to sport in his popular detective series. It is in black color. Sofia Richie uploaded a picture of the gifted car on her Instagram.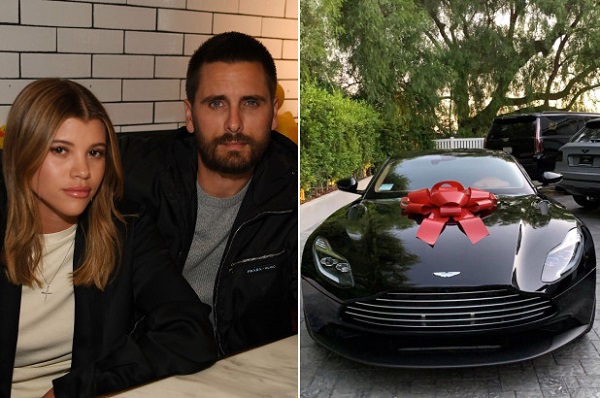 It had a huge red ribbon tied on it. Sofia captioned the picture:
"Wow wow wow. Best bf award."
She added:
"Holy s–t!!!! 21!"
On her social media, Sofia also showed the shining black exterior of the vehicle and also the smooth orange-colored leather interior of the car. Additionally, the car has an LCD screen of 8-inch, iPhone integration, A2DP Bluetooth audio with phone streaming and also a Wi-Fi hub.
She then clicked a picture of herself behind the wheel and captioned it:
"LET THE DAY BEGIN."
Scott Disick and Kardashian-Jenner clan and their love for Ashton Martins
The majority of the members of Kardashian-Jenner family as well as the son-in-laws Scott Disick and Kanye West all own Ashton Martins and have sported it often.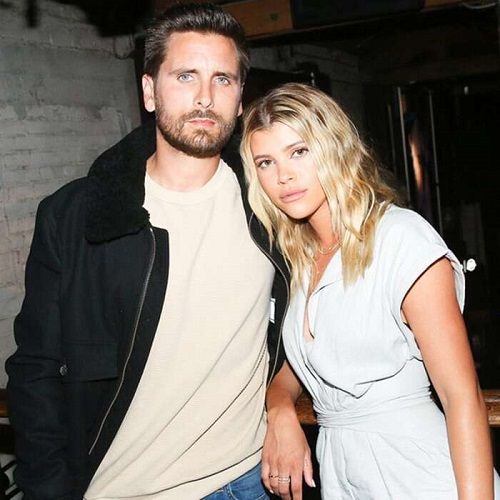 They all somehow love this brand. In 2017, Scott was seen driving an Ashton Martin Vanquish. His ex-partner Kourtney Kardashian was also once spotted driving the same model as that of Sofia's new gift. Kim Kardashian and Kanye West also each have the same brand car but a different model. Scott and Kourtney seem to so much like Ashton that they kept the middle name of their son Reign as Ashton.
The other posts of Sofia Richie on her big day!
Sofia Richie was definitely elated and happy on this big day in her life! She also uploaded more pictures of the day on her Instagram. In one of the pictures, there were few floral birthday floral arrangements. There was another picture of her special breakfast on this day. It included plates of scrambled eggs, pancakes, bacon, blueberries spelling out the spelling S, and a small bowl containing some strawberries. All the spread on the table had a decoration of pink rose petals.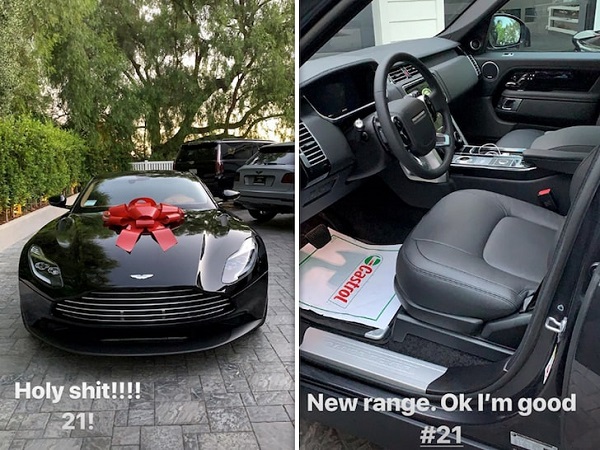 Sofia also posted another picture of a car. This time around it was a Range Rover. She uploaded a picture of this expensive gift on her social media. But she did not specify who had gifted to her this car. She simply wrote below the picture:
"New Range. OK I'm good. #21"
Scott and Sofia have been dating for two years now. Though Sofia's family is not happy with this match, the Kardashian-Jenners have accepted her into the family well.
Short Bio on Sofia Richie
Sofia Richie is an American celebrity and model. Sofia Richie is best known for her famous fame and her peaking modeling career. More Bio…
Source: E! Online