Brad Pitt's Lawyer Responds to Angelina Jolie after She Made Further Allegations Against the Actor!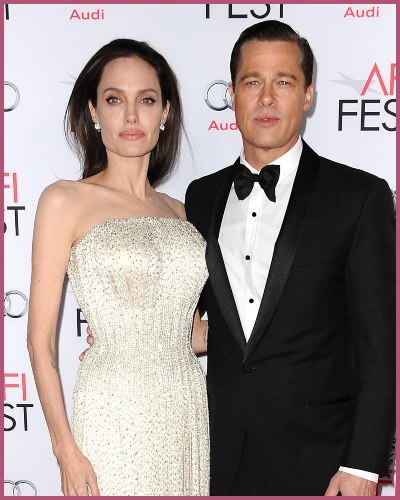 Brad Pitt's lawyer clapped back at Angelina Jolie after the actress made more serious accusations against her former spouse.
Pitt's lawyer revealed that the actor will not acknowledge the crimes he did not commit.
Jolie filed a case of domestic violence against Pitt that apparently happened in September 2016.
---
Brad Pitt's lawyer releases his statement amid Angelina Jolie claims
As Angelina Jolie continues to make allegations of domestic violence against her ex-husband Brad Pitt, the actor's lawyer responded in his support.
Pitt's attorney Anne Kiley released a statement in favor of her client that read:
"Brad has owned everything he's responsible for from day one — unlike the other side."

"He's not going to own anything he didn't do. He has been on the receiving end of every type of personal attack and misrepresentation."
Kiley continued: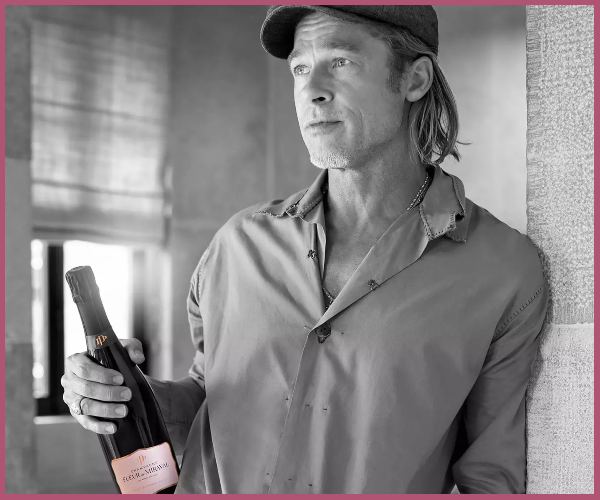 "Thankfully, the various public authorities the other side has tried to use against him over the past six years have made their own independent decisions. Brad will continue to respond in court as he has consistently done."
In court documents filed on Tuesday,  the Maleficent actress accused Pitt of choking their six children while the family was traveling via a private jet in September 2016.
The 47-year-old actress detailed what really happened during the now-infamous flight fight that led to the breakdown of their 2 years of marriage and 12 years of togetherness.
The filing reported that Pitt, 58,
"choked one of their kids… struck another in the face and grabbed Jolie by the head, and shook her."
Also, Read Brad Pitt is Suing his Former Wife Angelina! Find Out Why!
Pitt's relationship with his kids is now sour after the incident
The Eternals actress further stated in her claims that Brad poured beer on her as well as their children during the fight.
The actress also claimed that she tried to intervene at a point to protect herself and their children by grabbing her former husband from behind and trying to stop him.
The documents read:
"To get Jolie off his back, Pitt threw himself backwards into the airplane's seats, injuring Jolie's back and elbow,"

"The children rushed in and all bravely tried to protect each other. Before it was over, Pitt choked one of the children and struck another in the face. Some of the children pleaded with Pitt to stop. They were all frightened. Many were crying."
Many reports also suggest that Pitt's relationship with his children has been strained ever since the news broke.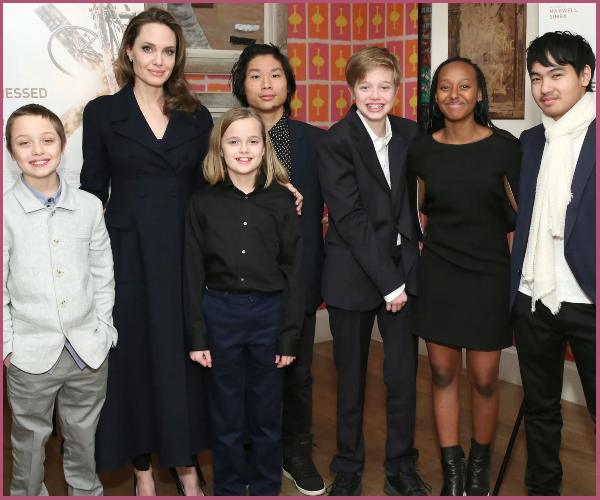 The movie stars' six children: Maddox, Pax, Zahara, Shiloh,  and twins Vivienne and Knox still struggle with the incident that happened during the family's trip to the French winery at Chateau Miraval.
Talking about how the incident affected the children, Jolie's  lawyer stated in the documents presented in the court:
"To this day, they have all been unable to return to Château Miraval due to its association with these traumatic events, including the children who are now legal adults," 
The ex-couple who married in August 2014 and split in 2016 has been into a bitter custody fight over their minor children.
After the flight incident, Brad was put under investigation for reported child abuse by the FBI. The actor, however, did not receive any criminal charges as he revealed in September 2019 that he is sober.
Also, Read The Shocking Airplane Incident that led Brad and Angelina To Divorce!