Brad Pitt and Angelina Jolie are in the middle of a major custody battle and she's got 'Dirt Diary'!
It's no secret the power couple Brad Pitt and Angelina Jolie are going through a nasty divorce since 2016. For the summer there are reports that things are quite sour between them, over custody of the kids.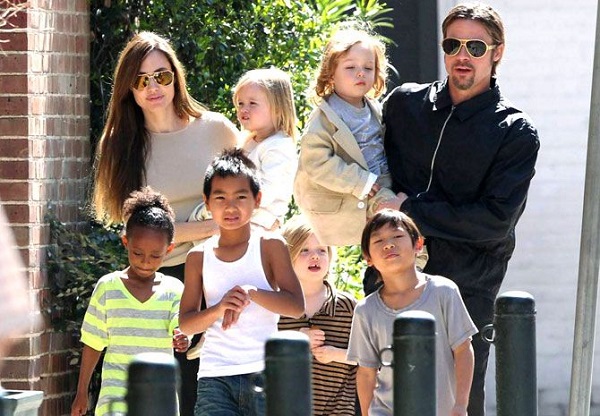 The custody issue
According to reports, Angelina wants to take the kids with her to London. Maleficent 2 is being filmed here in London. But soon to be ex-husband Brad wants to keep the kids at their home base in L.A. where he too is working on a movie. He wants to see the children in the assigned custody schedule. There have been no further comments on the issue from both Brad and Angelina.
But there are sources telling the divorce is being elongated because the parents are at odds and haven't come to decision over the children's custody. And in this case, Brad does not want the kids to be away from him that is for months at a time. He also thinks LA is their home and is the best place for them. Aside from his kids, his health remains the top priority, fans have been told.
A source told Page Six:
"They are figuring out how it would work, but she is not happy. She wants to take the kids to London with her while she's shooting—and she's frustrated with the process. They're talking about how it would work." 
In the past, both parents have said that they want what is best for their 6 children. Hope for the best of the family, they will settle their arguments soon.
Also read: The Angelina Jolie-Brad Pitt divorce battle gets uglier! Find the latest on their divorce and Angelina's Bell's palsy!
Angie's 'Dirt Diary'
According to radar online, Angelina has compiled a 'Dirt Diary'! And she plans to use it to gain favor in the custody battle. A source told:
"Angie's going to paint her life with Brad as a living hell. She's told friends she's kept a vivid account of Brad's boozing, violent rages, and volatile behavior. The way things are shaping up, she'll have no option but to pull out the diary if she wants to win this custody battle."
A while ago, Brad successfully prevented his ex-wife from taking the kids to permanently live in England. Days later, the judge ruled out in Brad's favor and ordered Jolie to give Pitt more time with the kids.
On the infamous September 2016 flight dad and son, Maddox had a nasty argument and many fans believe this incident sparked couple's nasty split. But now there are rumors that Maddox wants to live with father Brad and not with Jolie.
An insider had reported to give out:
"Nobody outside the family, the flight crew, and the feds know what went down, but Angie will make it known in her journal. Angie has said the diary will be very damaging to Brad's custody hopes. She's calling it her trump card."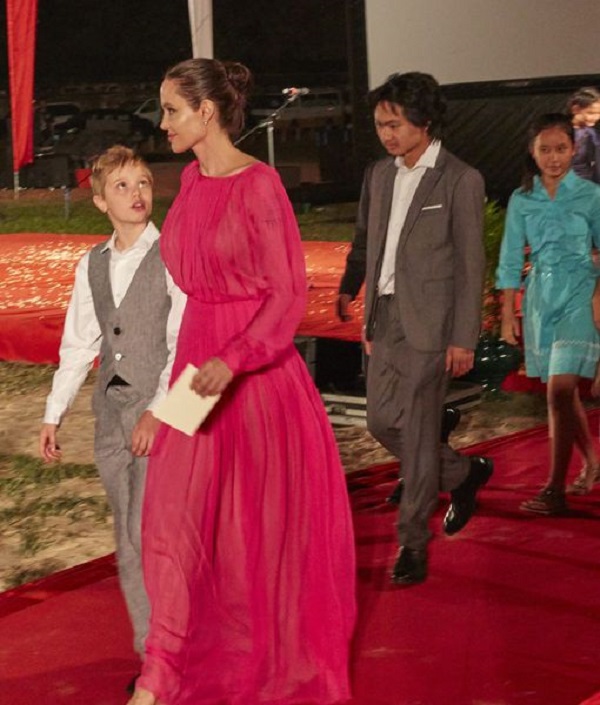 Also read: After the divorce with her ex-husband, Brad Pitt, the news is that Angelina Jolie is marrying again. Is it true?
The kids
The broken couple has 6 children- Maddox Chivan Jolie Pitt, 16, Pax Thien Jolie Pitt, 14, Zahara Marley Jolie Pitt, 13, Shiloh Nouvel Jolie Pitt, 12, and 10-year-old twins Vivienne and Knox Jolie Pitt.
Maddox was adopted by Angelina in 2002 from Cambodia while she was married to Billy Bob Thornton. Maddox's name was changed from Rath Vibol to Maddox Chivan Thornton Jolie before being changed to Maddox Chivan Jolie Pitt. Exs Brad and Angie's second child is a daughter, Zahara.
They had adopted her from Ethiopia in 2005. Their third child, Shiloh is their first biological daughter and was born in May 2006. From an early age, she loved to dress like a boy. There have been rumors that Shiloh wants to transgender and become a boy.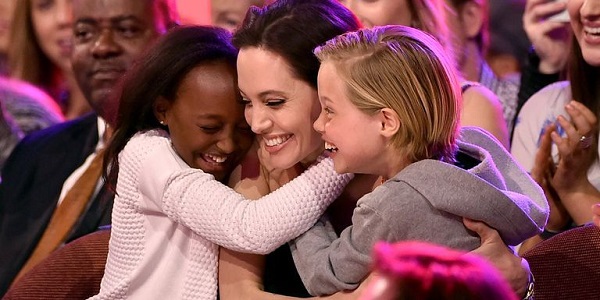 Having 4 kids to look after hadn't tired the then couple. They adopted Pax in 2007 from Vietnam when he was just 3 years old. The ex-couple's twins Vivienne Marcheline and Knox Léon Jolie Pitt are their second and third biological children. They were born on July 12, 2008. Mother Angie describes daughter Vivienne as a "girly girl"  and son Knox as "tough little dude".