Love Knows No Age! Brad Pitt Celebrated his 59th Birthday with New Girlfriend Ines De Ramon who is 30 Years His Junior!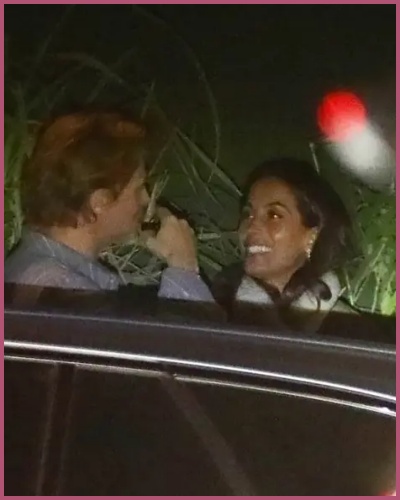 Brad Pitt celebrated his 59th birthday with his new love interest, Ines De Ramon.
The couple was first spotted at a Bono concert last month which fueled their dating romance.
Sources believe that the couple met through mutual friends and really enjoy each other's company.
---
Brad Pitt celebrated his 59th birthday with rumored beau Ines De Ramon
Brad Pitt had the best birthday ever!
The Hollywood actor celebrated his 59th birthday on Saturday with his new love interest Ines de Ramon at a Hollywood party.
Pitt arrived with his new beau looking dapper in a gray shirt, matching slacks, and white shoes as he came out of the car with his 29-year-old lover, who looked stylish in a tan shearling coat.
Ines, Paul Wesley's ex-wife was linked to Pitt after they attended a Bono concert last month.
There she wore her tresses in soft waves and accessorized with shimmering jewelry as she got close to the Hollywood actor. The two seemed very cozy and laughed out loud.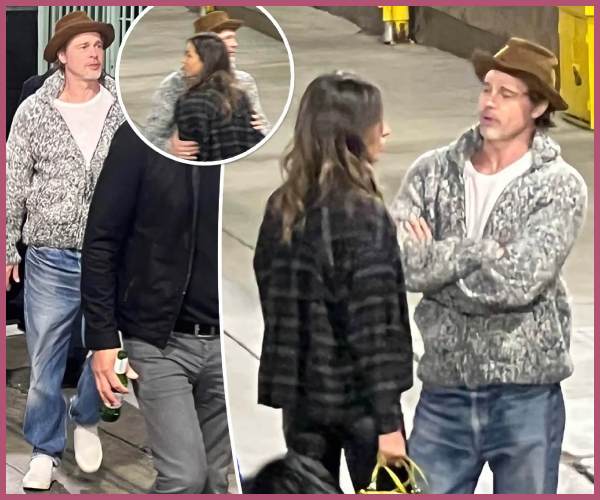 Pitt held Ines close as the two got flirty with each other with chatting outside the Orpheum Theatre with many A-listers like Cindy Crawford, Rande Gerber, Sean Penn, and Vivi Nevo.
The rumored couple looked relaxed in each other's presence and shared a joke.
The birthday party comes just days after the two displayed PDA at the LA afterparty for his new film Babylon.
Sources revealed that the pair would often put their arms around each other as they mingled with their guests.
Also, Read Margot Robbie Could not Contain her Excitement after Kissing Brad Pitt in an Upcoming Movie!
Ines and Brad met through a common friend
Ines and Brad have been seeing each other for some months now after meeting through a mutual friend. Sources claim that she's very friendly and warm.
A source revealed:
"Ines is cute, fun and energetic. She has a great personality. Brad enjoys spending time with her."
The Lost City star has been linked to many women ever since his ugly divorce announcement from Angelina Jolie. Jolie filed for divorce from her estranged husband in 2016.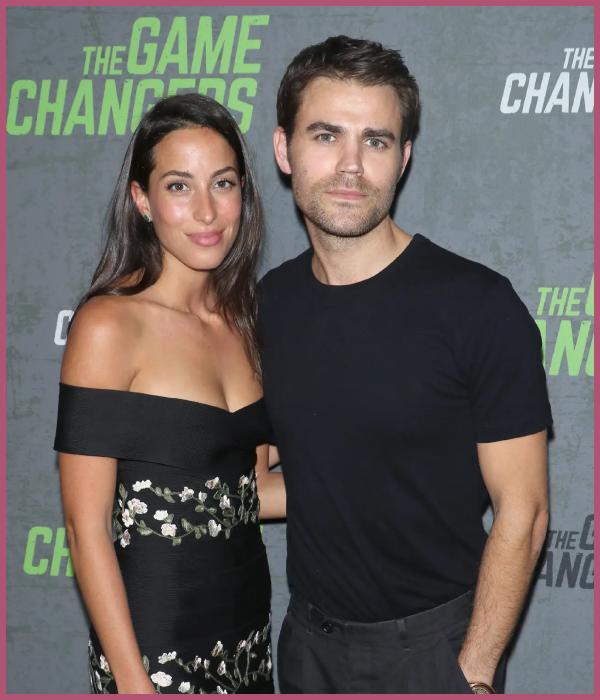 They married in August 2014 at their Chateau Miraval in France in the presence of all their six children.
Meanwhile, Paul and Wesley married in an intimate ceremony in 2019. A source confirmed their separation in September and that they had been living apart for months.
A rep at that time said:
'The decision to separate is mutual and occurred five months ago. They request privacy at this time,'
Little did the public know that Ines is from New Jersey and graduated from the University of Geneva in 2013 with a bachelor's degree in BA.
Brad and Angelina, on the other hand, are fighting over custody of their six kids and property.
In September, Pitt was also liked to model Emily Ratajkowski for some time. But since then, Em has been dating Pete Davidson.
Also, Read Brad Pitt is Reportedly Dating Paulo Wesley's Ex-Wife Ines De Ramon since Months!