Are Brad Pitt and Emily Ratajkowski Dating? Here's the Truth!
Fans are confused if Brad Pitt and Emily Ratajkowski are dating or not amidst their romance speculation.
It's just not over while the rumors are swirling they are dating sources that claim they are not.
Stay tuned while you are awaiting more drama from Bratajkowski.
---
Brad Pitt and Emily Ratajkowski are two divorcees who might be hooking up!
Is Angelina Jolie's ex Brad Pitt really into Emily Ratajkowski?
Brad Pitt is excited to spend some together moments with Emily Ratajkowski following her divorce from her estranged husband Sebastian Bear-McClard.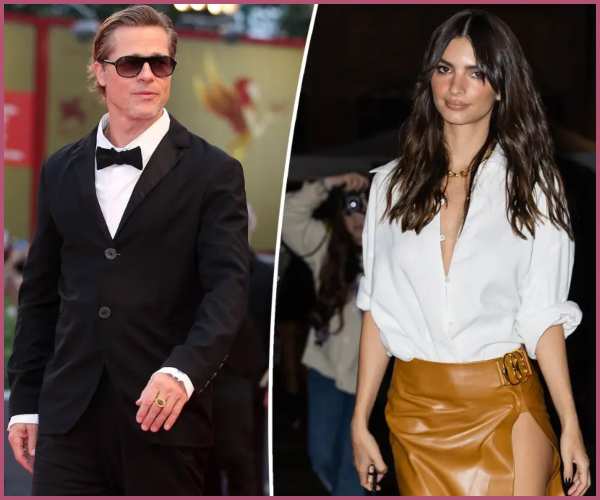 Pitt and his probable girlfriend Emily Ratajkowski have hung out a few times together, but they are not dating. Things might mark you confused but here's what the truth is for a while. Or are they getting to know each other like DiGi?
Things are still a mess though Brad Pitt and Emily Ratajkowski are supposed to be single. No one knows what's inside their shoes until they show some clear hints of togetherness.
Earlier this month on September 2022, there had been speculation online that Pitt and Ratajkowski might be secretly dating. While a Hollywood insider confirmed,
"People have been speculating about this for a while. Brad is not dating anybody. They [Pitt and Ratajkowski] have been seen a couple times together."
Also, Read Who is Michele Morrone, the new Boyfriend of Khloe Kardashian? 
Stay tuned for Bratajkowski! More to come in the spicy love angle
As Hollywood Insider revealed Brad Pitt is single he hinted something might be coming down the line. Brad Pitt's new love interest could be Emily Ratajkowski, after all, he asked her out. Well, let's know why the source said to stay tuned.
The source claimed that Pitt is seeing many people and has been snapped with others. It does not find it legitimate to say he is dating this one, in particular, cryptically adding, Stay tuned.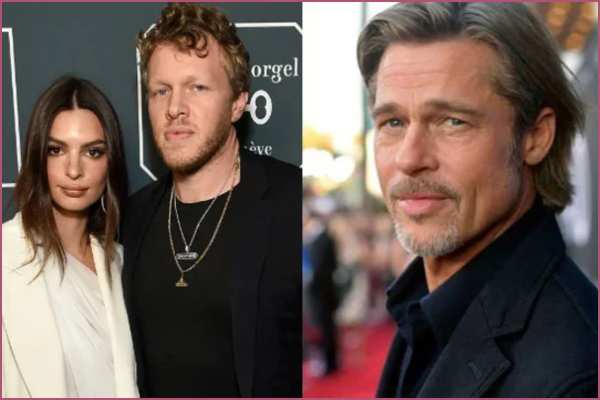 While it's still confusing about the frequent meet-ups of the Bullet Train actor, 58, and the model, 31, the sources to Ok Magazine in August revealed,
"He asked her out, and she said yes. She's always thought Brad was cute, and the way she saw it, what did she have to lose?"
Also, Read about Are Karin Jinsui and Key Glock Dating? Know the truth
Where do Brad Pitt and Emily Ratajkowski stand now?
Brad Pitt and Emily Ratajkowski are already exhausted from their previous failed marriage. Especially, Pitt is trapped in a contentious divorce from Angelina Jolie.
The divorce involved their six children and seems to never come to an end. How will Pitt find love amidst the chaos? However, his dating life had swirled rumors that Jennifer Aniston's ex-husband Pitt was dating, singer Lykke Li, Alia Shawkat, and actress Andra Day.
On the other hand, Emily Ratajkowski is still processing the cheating done by Sebastian Bear-McClard, 41, and their divorce. The My Body author despite all those dramas in her life is a recently single person and is thinking about dating and stuff.
Also, Read Is Tristan Thompson dating Onlyfans star Juanita JCV?