Brad Pitt and his new girlfriend model Nicole Poturalski have split!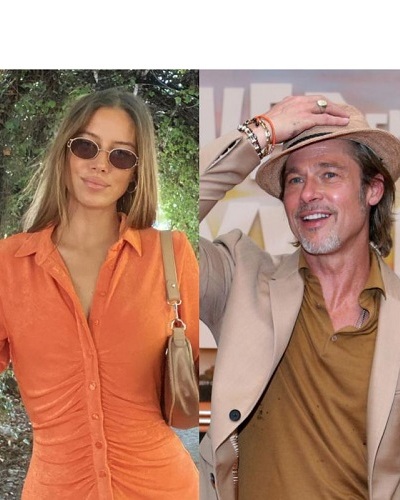 It did not work out! The romance of actor Brad Pitt and his model girlfriend Nicole Poturalski has ended. It was short-lived and was the first seemingly serious relationship of Brad after his divorce from ex-wife Angelina Jolie. US Weekly has reported that Brad, 56 and Nicole have split after three months of dating.
Brad Pitt and Nicole Poturalski-the romance has ended
US Weekly has reported that actor Brad Pitt, 56 has separated from his new girlfriend, German model Nicole Poturalski. A source has told the news outlet that they have split. As per the media outlet:
"Brad and Nicole have been over for a while now,"

"They had a short-lived relationship that was never too serious."
Nicole had recently mentioned on her Instagram:
"Hang in there just for a little bit longer…"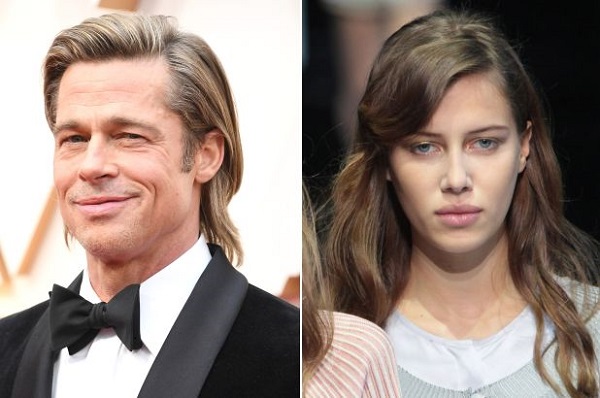 She was probably talking indirectly of this relationship and the breakup. There has been no confirmation on it from either Nicole or Brad. And if they have split, the reason for it is also not clear. But neither had also confirmed officially that they were dating. And as the source said the relationship was not yet that serious. So it had not reached that level of seriousness still!
The relationship timeline of the couple
Nicole and Brad had met in November 2019. At that time, both had attended the concert of rapper Kanye West that was held in Los Angeles. Nicole is 27 and probably there was some spark there during this first meeting. Then things were silent for a while until in August 2020, the two were spotted together at the south of France. They came together to Le Bourget airport outside of Paris. Later, the two went to his chateau there.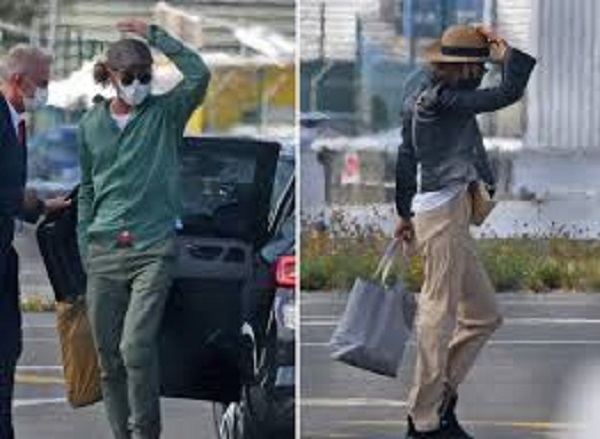 At around the same time, there were also some reports that Angelina was not happy with Brad taking Nicole to their chateau. It may be recalled that even after the divorce, Angelina still remains very possessive of Brad. She has still some lingering love for him and does not want to let him go.
The relationships of Brad
Brad and Angelina Jolie had split in 2016 but the divorce proceedings and custody battle is still far from over. It has been a to and fro. The couple has three biological children; Shiloh, Knox, and Vivienne. They have also three adopted children in Pax, Zahara, and Maddox. The two had started dating in 2005 and in 2006 she confirmed that she was pregnant with his child. In April 2012 they got engaged and wed in August 2014.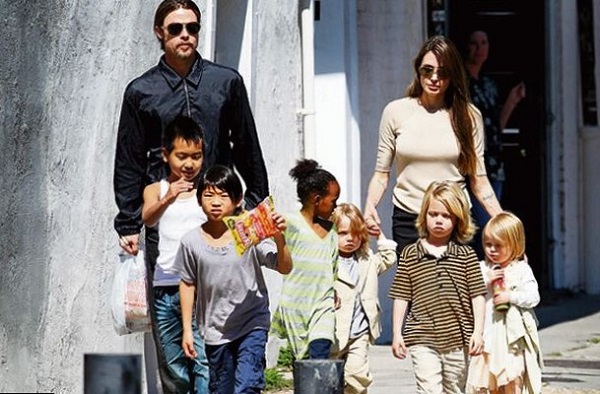 Earlier, Brad was married to actress Jennifer Aniston, 51 from 2000 for five years. They split in 2005. They have no children together. Before this, he had romantic flings with Robin Givens, Jill Schoelen, Juliette Lewis, as well as Gwyneth Paltrow ( dating period: 1994-1997)
On the other hand, Nicole has a 7-year-old son with her estranged husband. He was German restaurant owner Roland Mary. He was many years elder to her and his current age is 68.
Read the complete bio of Brad Pitt here