Brad Pitt's new friendship with renowned Israeli MIT architect Neri Oxman!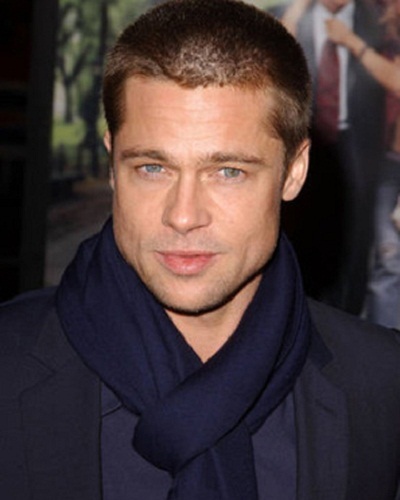 It has not been long since the over-publicized split of Brad Pitt, 54, and Angelina Jolie. While there were rumors in between that Angelina would soon be settling down with a new man, there was not any headway in that direction.

But there is some gossipy news coming from Brad Pitt's camp. Let us find out the whole story here!

Source: Elle (Neri and Brad)
Brad Pitt and the female architect friend
There has been some news that has poured in that Brad Pitt has been spending a hell lot of time with an acclaimed award-winning architect. Her name has been said to be Neri Oxman and she is an MIT Professor.
A source close to them has confirmed that architecture and design aficionado Brad and Neri had met through an MIT Architecture project and have since become friends. Brad has even asked Neri to join him on a project that he is doing, it is learned.
Source: People (Brad and Neri)
The source revealed to Page Six:
"Brad and Neri instantly hit it off because they share the same passion for architecture, design and art. This is best described as a professional friendship."
But the source also said:
"Their friendship has not turned into romance … as both are cautious and this is, again, more of a professional friendship, but Brad is very interested in spending more time with Neri, she is fascinating."
About Neri
Neri, 42 is a renowned architect who was born in Hafia, Israel. She fuses elements of nature with architectural design. Her parents were also well-known architects-American Robert and Israeli Rivka. She has a sister younger than her named Karen who works as an artist in mixed media.
Source: Harper's Bazaar (Neri)
Her biography states:
"She grew up 'between nature and culture,' pressing leaves and making balsa airplanes," 
After completing the mandatory military service, Neri applied to medical school at the Hebrew University in Jerusalem. Two years later, she later took a transfer to the Technion-Israel Institute of Technology where her father worked as a Professor.
Her further studies and migration to the US
Source: Earn the necklace (Neri)
After Jerusalem, Neri studied in London and later immigrated to the US in 2005 to study under the tutorship of her mentor design theoretician Prof. William J. Mitchell at MIT. She took up the post of Associate Professor at MIT in 2010 and has been there ever since.
Her famous Silk Pavilion
Using robotics and live silkworms, Neri made her famous project called the Silk Pavilion in 2003. The project is a fusion of human and natural design.
Neri has won several accolades and awards for her work and has also held exhibitions at the Museum of Modern Art and Boston's Museum of Science. In 2012, she was named by Shalom Life as the "most talented, intelligent, funny, and gorgeous Jewish woman in the world".
You may like to read The aftermath of the news of Brad Pitt-Charlize Theron dating! Is Angelina Jolie upset?
Her marriage
Source: Earn the necklace (Osvaldo Golijov)
Neri was married to award-winning Argentine composer Osvaldo Golijov in 2011 and his music had a strong influence on her work. The couple has split but she refused to give any more details on it. They did not have any children together0.
She is a married woman again- this time to hedge fund manager Bill Ackman. According to  The New York Times Opens a New Window, the couple married on January 20, 2019. She is said to be pregnant and is expecting their first child together and is due in the spring.
In an interview, Neri had dropped the name of Brad Pitt in the past. She had said:
 "For the same reason we have the Brad Pitts and the George Clooneys, it's just part of human nature to idolize stereotypes."
Also read Get the latest update! Are Brad Pitt and Charlize Theron a couple?
Source: NY Daily News (Angelina and Brad)
Brad in the meantime is still in the phase of divorce with Angelina Jolie and it has not yet been finalized. His rep has refused to comment on this budding relationship.
Short Bio on Brad Pitt
Brad Pitt is a renowned American actor and producer. He has received multiple awards including Golden Globe-winner. Brad Pitt became critically renowned for his role as Tyler Durden in the movie, Fight Club (1999). He has also become famous for his on-and-off relationships with Jennifer Aniston and Angelina Jolie. More Bio…