Bradley Cooper and Lady Gaga in A Star Is Born! New pictures releases of the on-screen singing duo a week after premiere!
This is most probably the most awaited movie of the year 2018- for both the movie buffs and music fans. The Hollywood's biggest stars Bradley Cooper and super diva Lady Gaga has come together as lovers for the movie A Star Is Born.
This movie is a remake of a 1993 classic movie where two musicians join on a journey to stardom and of course, fall in love! This movie is the third remake! Other remakes were in the year 1976 staring Barbra Streisand and Kris Kristofferson while the 1954 remake starred Judy Garland and James Mason.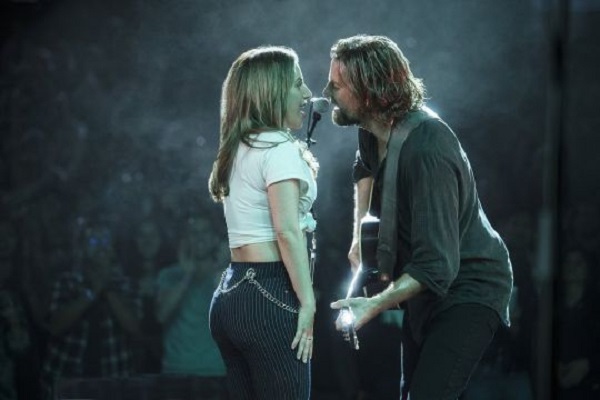 The world premiere of A Star Is Born
The movie A Star is Born is set to be released in cinemas on 5 October 2018. The movie is directed by Bradley Cooper himself. A Star was Born received worldwide premiere at the Venice International Film Festival.
Except for the unexpected technical glitch for a quarter of an hour, the movie was greatly appreciated. It even received an eight-minute long standing ovation.
And a week after the world premiere, some clips have been released.
Also read: Irina Shayk and Bradley Cooper want Bradley's mother to be out of their house! Click to know the reasons!
Warner Bros teases with clips
A Star is Born's first trailer was released back in June with the official synopsis:
"In this new take on the tragic love story, [Cooper] plays seasoned musician Jackson Maine, who discovers—and falls in love with—struggling artist Ally (Gaga). She has just about given up on her dream to make it big as a singer… until Jack coaxes her into the spotlight.

But even as Ally's career takes off, the personal side of their relationship is breaking down, as Jack fights an ongoing battle with his own internal demons."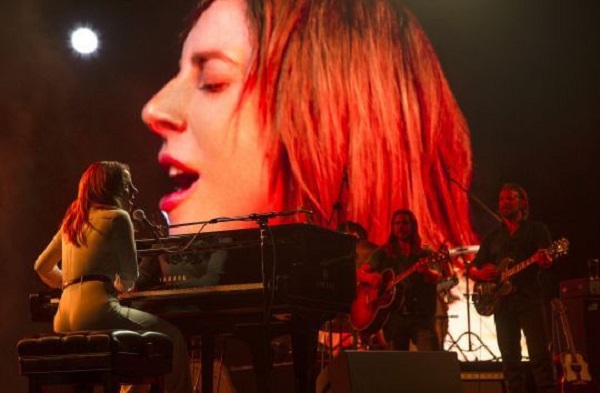 Warner Bros has released a string on pictures of the on-screen duo as a teaser and it looks really good!
In one of the shots, the stars are seen walking arm in arm while Gaga gives a happy smile. While in another shot, an intense 'star moment' is captured as Gaga sits at the piano while staring at Cooper who is playing guitar.
In yet another picture, Bradley can be seen setting on the road with a guitar on his lap, playing it while gaga dressed in black and white can be seen lying on the belly with a notebook open.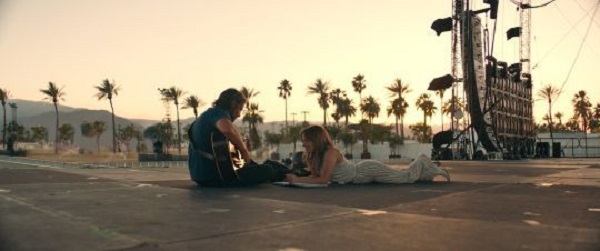 Lady Gaga's performance in acting and singing is expected to be surreal, as well as Brady Cooper's.
The stars speak
While on Ellen DeGeneres show, Cooper goes gaga over Lady Gaga:
"She's unbelievable. Oh my god. She's unbelievable… It's so hard to sing. … Singing, I had no idea. I just felt I would get fatigued at the end of even like a phrase. The amount of respect I have for singers, which I know is ridiculous because of course you should, but I've really been awakened to the phenomenon of singing. So I hope I can just be believable enough so that you can watch Stefani — that's her name, Gaga — just shine because she's incredible."
Also read: Lady Gaga's muse Zombie Boy dead at 32! Was it an accident or a suicide?
The movie credits Lady Gaga using her real name Stefani Germanotta. About her experience working with Cooper and learning from him, she said:
"It just has changed me. Watching Bradley work was phenomenal and then having him believe in me — it gave me more ammunition to believe in myself and I just feel so blessed to have had that experience."

"I think what I learned from Bradley [is] it's okay to be relentlessly sure of your vision, and to go after it with every fiber of your being, and to never stop white gloving what you're making. Sometimes, as an artist, I second-guess myself when I go, 'Am I pulling the thread? Am I unraveling the whole blanket now? Do I need to stop?' It's changed the way that I work today."
Lady Gaga short bio
Lady Gaga's real birth name is Stefani Joanne Angelina Germanotta. The American singer, songwriter, and actress was born on March 28, 1986, in New York City, the U.S. Her mother is Cynthia Louise and father is Joseph Germanotta, an Internet entrepreneur. She also has a younger sister who is named Natali.
At the age of 11, she attended the Convent of the Sacred Heart, a private, all-girls Roman Catholic school.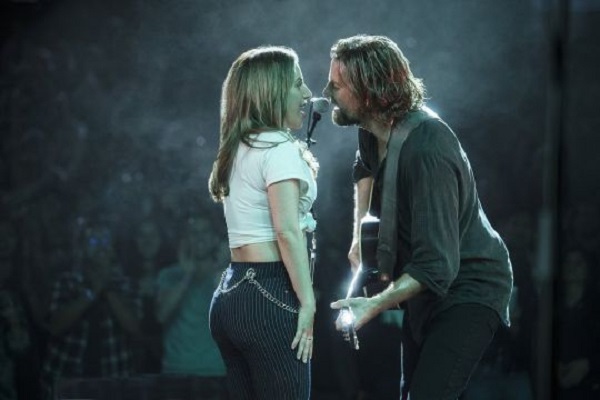 She too has a sad history of sexual abuse. In 2014, she opened up and said that she was raped at the age of 19 and had to go through mental and physical therapy. With the support from her doctors, family, and friends, she was able to deal with posttraumatic stress disorder. Full bio…
Also read: Lady Gaga: her controversial dress sense, her struggle with fame and her lupus positivity! Click to know more!
Reference: (metro.co.uk, entertainment.ie, ew.com, indiewire.com)