Why did Brahman Galanti and Lyssa Chapman divorce? Find about his age, net worth, biography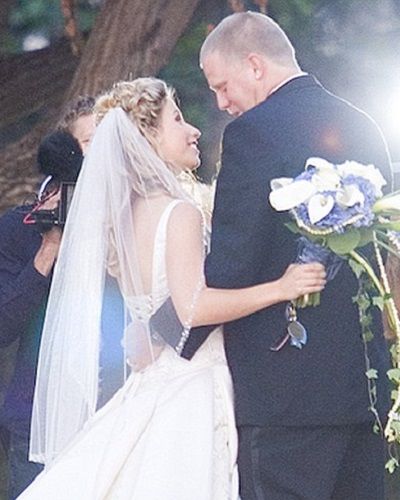 Brahman Galanti is a celebrity spouse.
He is the ex-husband of TV star and businesswoman Lyssa Chapman.
---
Brahman Galanti and Lyssa Chapman's troubled married life and children
Brahman Galanti and Lyssa Chapman walked down the aisle on 20th February 2009 in Oahu, Hawaii. They were having a happily married life and were spending time together.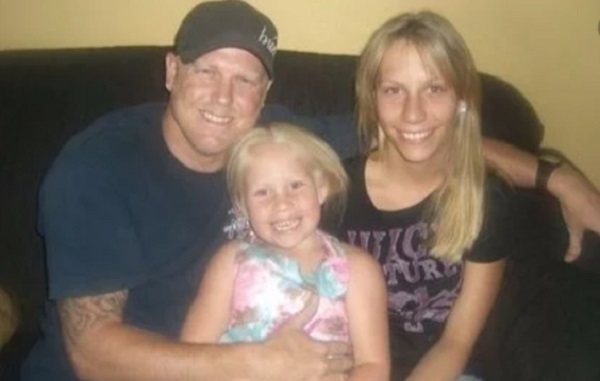 They became the parents of their daughter Madalynn Grace Galanti. But their marriage started falling apart. They started having trouble and decided to separate.
In February 2011, she filed for divorce in Hawaii. As per Beth Chapman, Brahman was abusive towards her and had abused her on multiple occasions.
It is known that he abused her in 2010 due to which Lyssa ran to her father and Beth's house in the middle of the night. Dog warned him,
"If you ever touch my daughter again, you've got a big problem."
But Brahman did not stop there and finally, in October 2010, she kicked him out of the house. But he came back again to which her family suggested filing a police complaint. Lyssa was left with no other option than to get a divorce which she did.
Also read Inside The Life Of Wife Of Facebook Co-Founder Eduardo Saverin, Elaine Andriejanssen; Start Of Their Relationship To Their Married Life!
Have they remarried after divorce?
As Brahman Galanti is private about his life he has not revealed marrying anyone. It seems like he has not remarried. So is the case of Lyssa. She has also not been married since her previous failed marriage.
However, she is dating Leiana Evensen and they are together since 2016. They are engaged and own a tanning salon together.
She is a fitness instructor and adventure lover. They got engaged in December 2017 during a trip to Seattle, where Leiana popped the question to Lyssa.
She shared the news on Instagram and wrote,
"On our Seattle trip, this beauty beat me to the punch and asked me to marry her. I'm still in shock. Wondering how I caught the heart of such an amazing soul. Forever won't be long enough baby. #TwoWivesClub #SoonToBe #LGBTQ."
For Leiana, Lyssa wrote,
"You have shown me a new way of life I never knew was possible. I hope to spend the rest of my life growing and building our legacy together. Thank you, baby, for all that you do for us."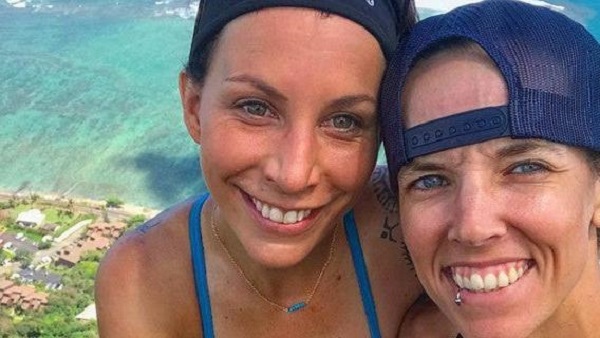 Update 2022: Lyssa is now married to her partner Leiana Evensen after six years of dating. The two walked down the aisle on June 3, 2022, in the Pacific Ocean in Hawaii, in a private ceremony.
What is the age of Brahman Galanti?
Brahman Galanti was born on 24th July 1973 in Hawaii, United States. At present, he is 46 years old. Brahman has not revealed much about his life due to his private nature.
His ex-wife Lyssa was born on 10th June 1987 and is 33 years old. Their age difference was almost 13 years.
Brahman Galanti's net worth
Brahman Galanti has around $100 thousand net worth. It is not clear what his professional career is. His ex-wife Lyssa has an estimated net worth of $500 thousand.
She earned as a bail bondswoman and bounty hunter for her father's bail bond company as seen on A&E's TV show, Dog the Bounty Hunter.
In November 2019, she opened an online clothing line. She also published her autobiography in the spring of 2013.
Her book is Walking on Eggshells: The Lyssa Chapman story. There she has mentioned her troubled childhood while living with her father and Beth Chapman.
Likewise, she said,
"I had been molested by a friend of his. It was a horrible life that I never wanted to go back to, living with him and Beth and the fighting and the drugs. When I got to my mother's, although she drank, it was much more peaceful. I was in school. I had friends. Also, I was willing to do anything not to go back."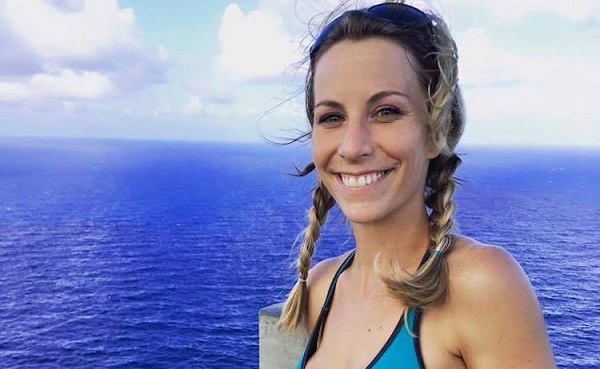 Also read When does Kane Baker celebrate his birthday? Insight on his married life with Rebekah Elmaloglou, children, net worth, biography
Short bio on Lyssa Chapman
Lyssa Chapman is an American Businesswoman and TV personality. She is also known as Baby Lyssa and was noted in the show Dog the Bounty Hunter. Lyssa is also a former bail bondswoman and bounty hunter. Read more bio…